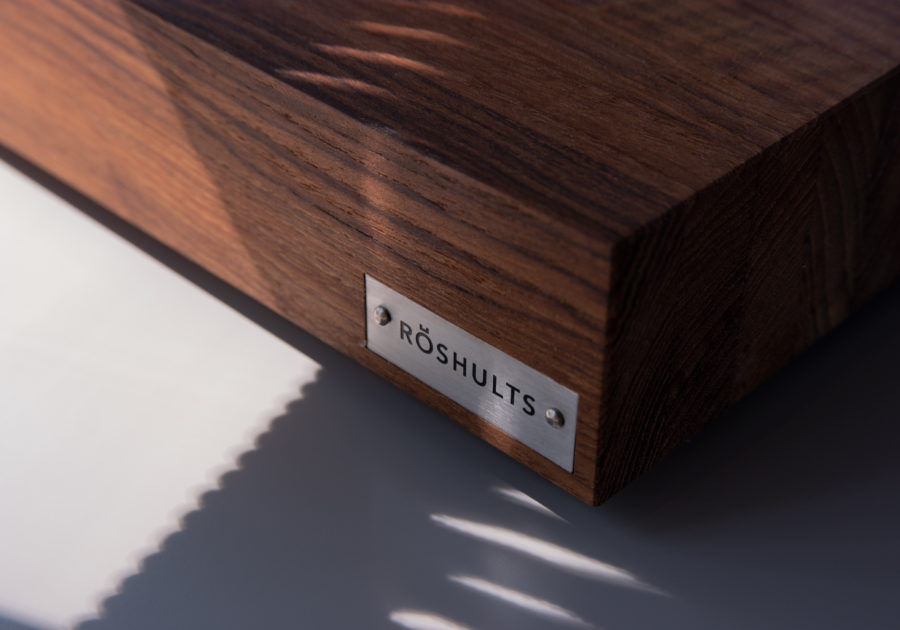 CHOSEN WITH CARE
Anything but standard
A first look
at perfection
When scouting for collaborations, partners and sources, we are particularly meticulous. We look for nothing but absolute perfection, and we will not be satisfied until our expectations are met. To put it simply: only the very best – of the best – is good enough for our products and designs. Fortunately, there are people, companies, and suppliers around the world that will meet our standards, and luckily even surpass them.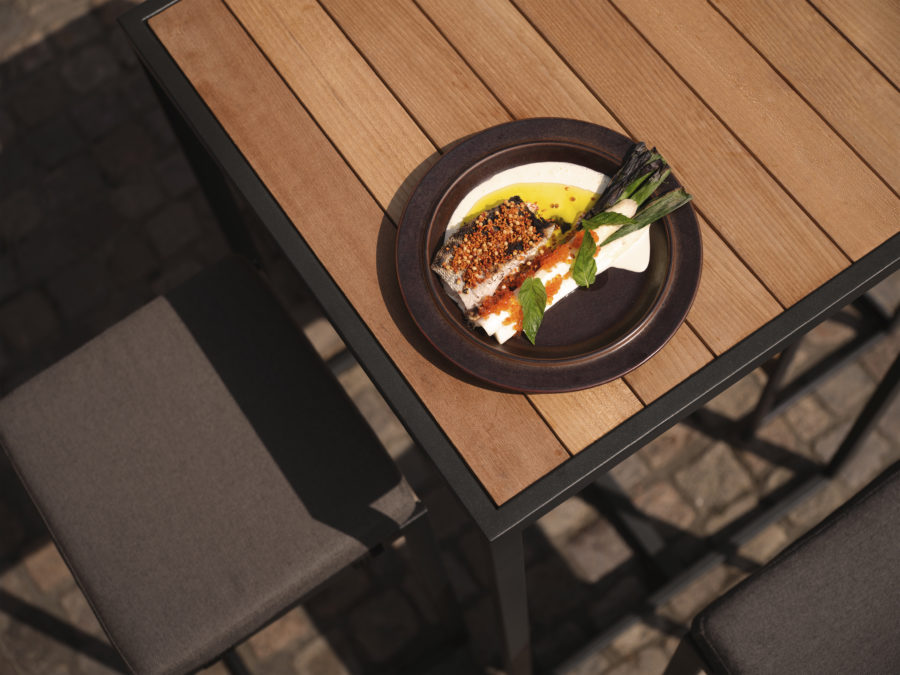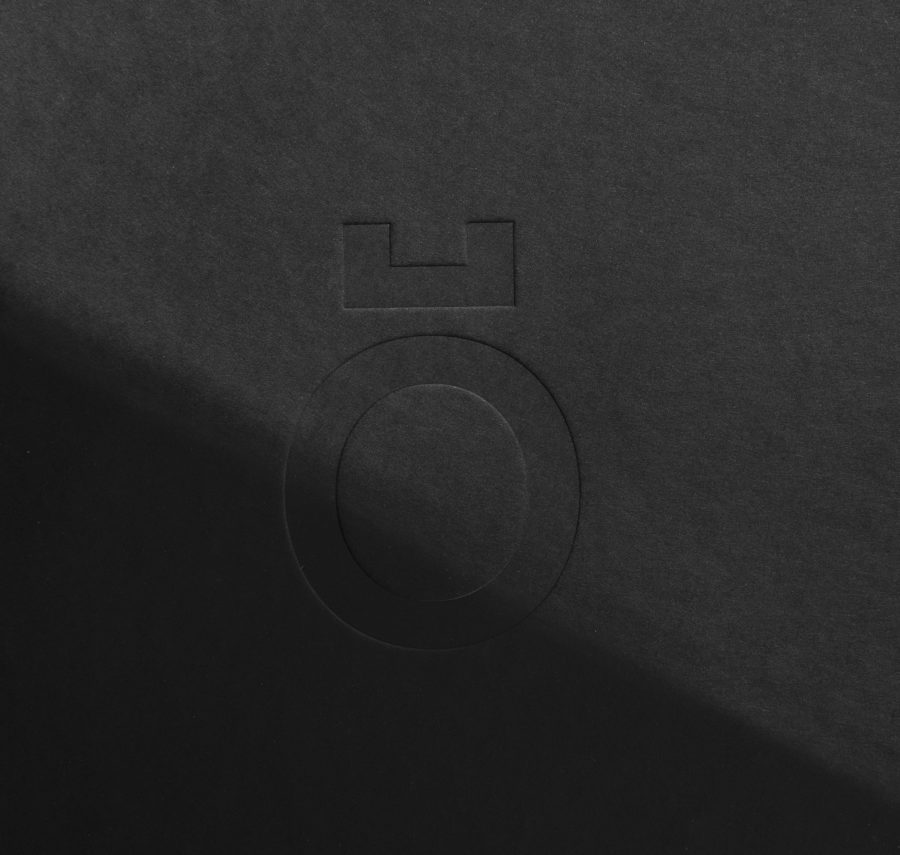 High expectations, highest quality
Most of our products need to cope with all that it means to be placed outdoors; come rain or shine, day and night. They need to withstand any weather, and maintain the same design and look from year to year. Within each category of materials, we have looked for the absolute highest quality, to ensure that our product lives up to your expectations.
Explore Material Collection
Material & Quality
Wood
Teak is a tough and long-lasting hardwood that will age beautifully, with or without treatment. As we use only the best materials, premium quality teak is our choice for all woodwork in our furniture, appliances, and accessories. All teak we use is purchased as FSC 100% certified.
Material & Quality
Metal
Stainless steel constitutes the very core of the Röshults Quality, and we use it throughout our assortment of outdoor kitchens and furniture. To create a dynamic look and design, we sometimes prefer a more weathered and rustier look. Therefore, some products such as our original Fire Basket is made of carbon steel.
Material & Quality
Coating
The anthracite powder coating used on our outdoor kitchens, furniture, and accessories has some protective features, yet mainly it will add color and an aesthetic aspect to your object.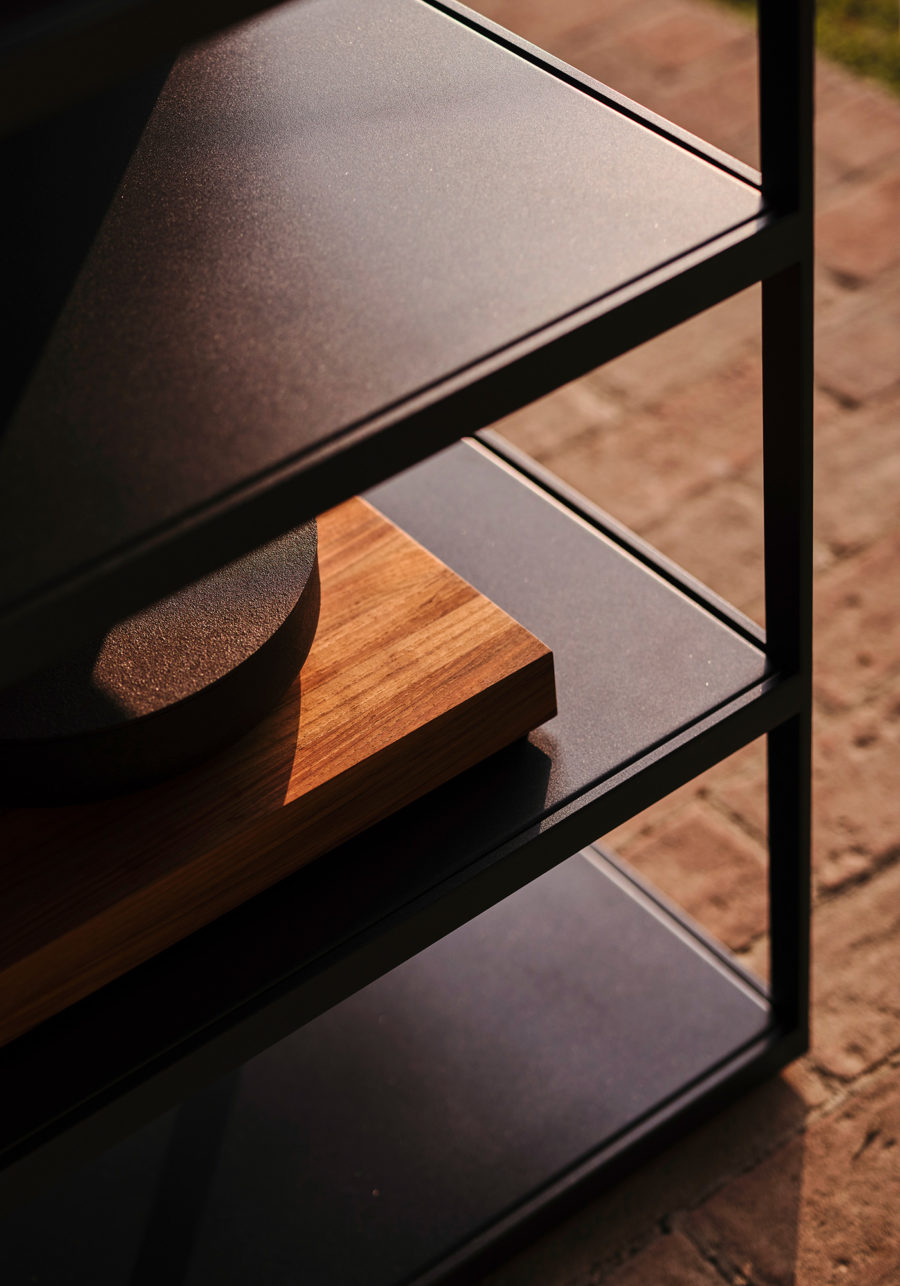 Outdoor Anthracite
Röshults Outdoor Kitchens are powder coated with Akzo Nobel's Interpon D2525 technology, an ultra-durable powder coating meeting demanding weather requirements.
Read more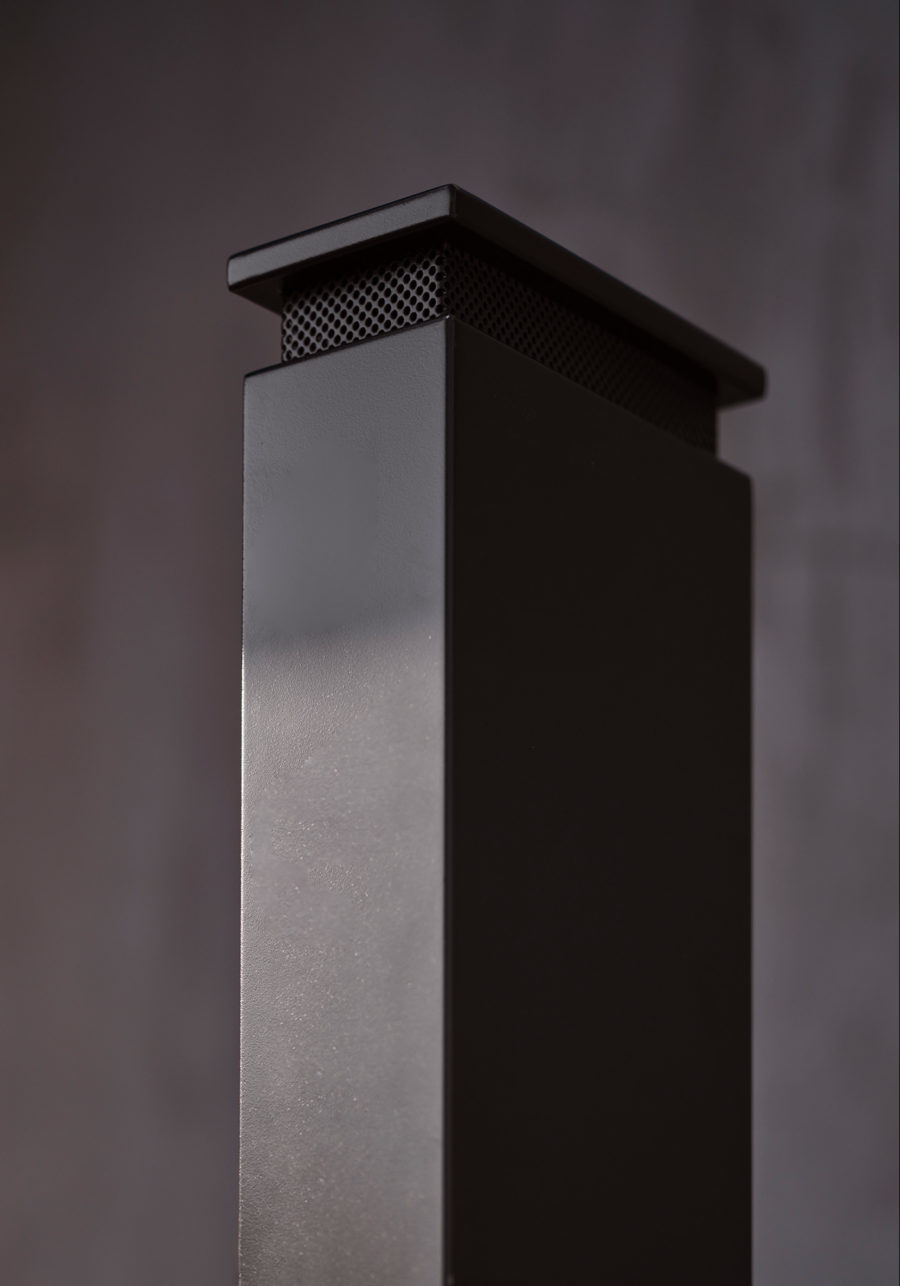 Wood Oven Anthracite
For Röshults Wood Oven we have chosen Akzo Nobel HT550 WN303JR, a powder coating that will keep its properties even at higher temperatures.
Read more
Indoor Black
Throughout our assortment of indoor furniture, we use a black powder coating for an exclusive look.
Material & Quality
Textiles
All our materials are carefully chosen to meet our premium quality demands. Our textiles are no exception, and each piece of fabric is thoroughly selected to fulfill its purpose. As most of our products are for outdoor use, we choose materials that will endure all seasons and weather conditions.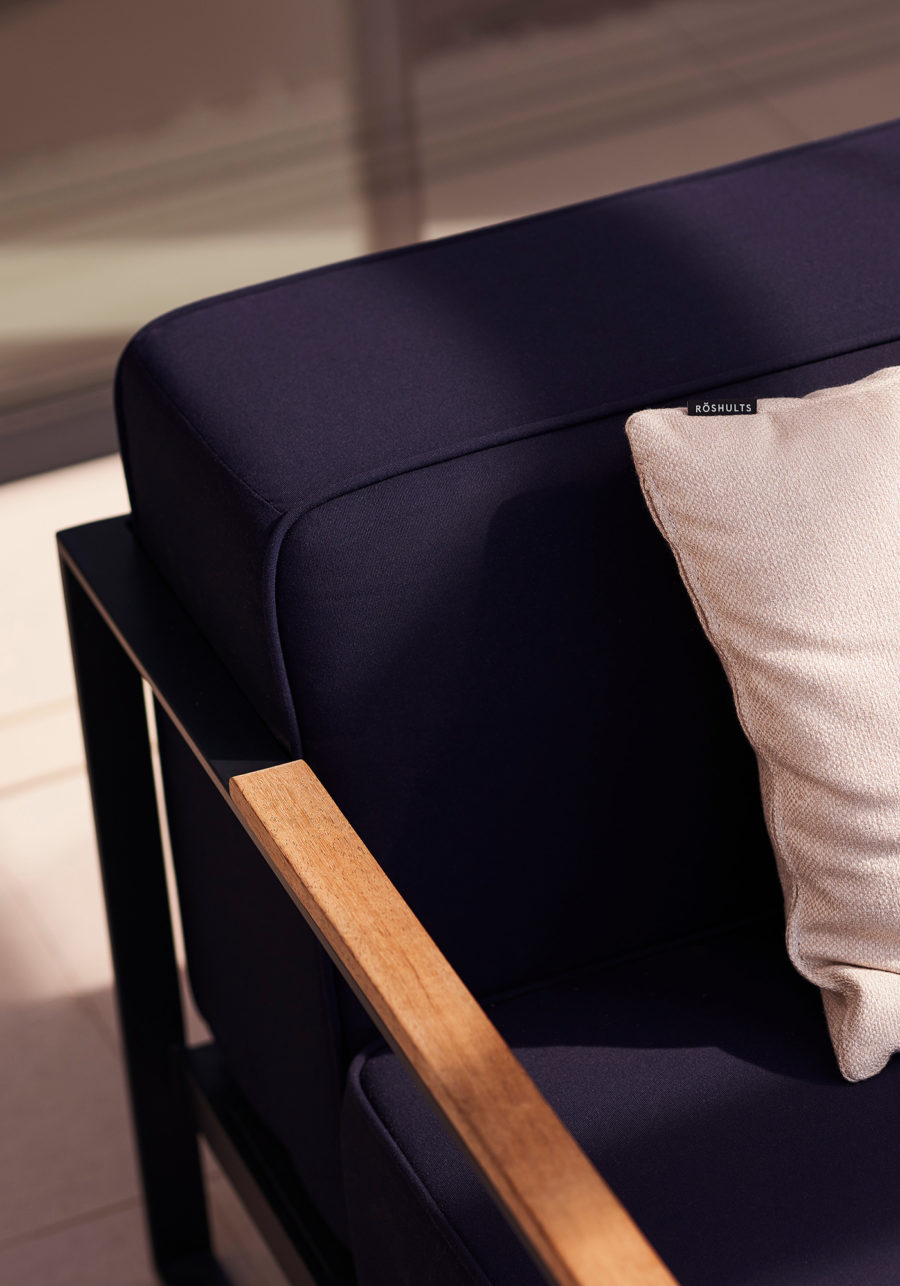 Outdoor Cushions & Pillows
The fabric used for Röshults cushion covers is Sunbrella® fabric, a particularly durable material that will withstand even the harshest weather conditions.
Read more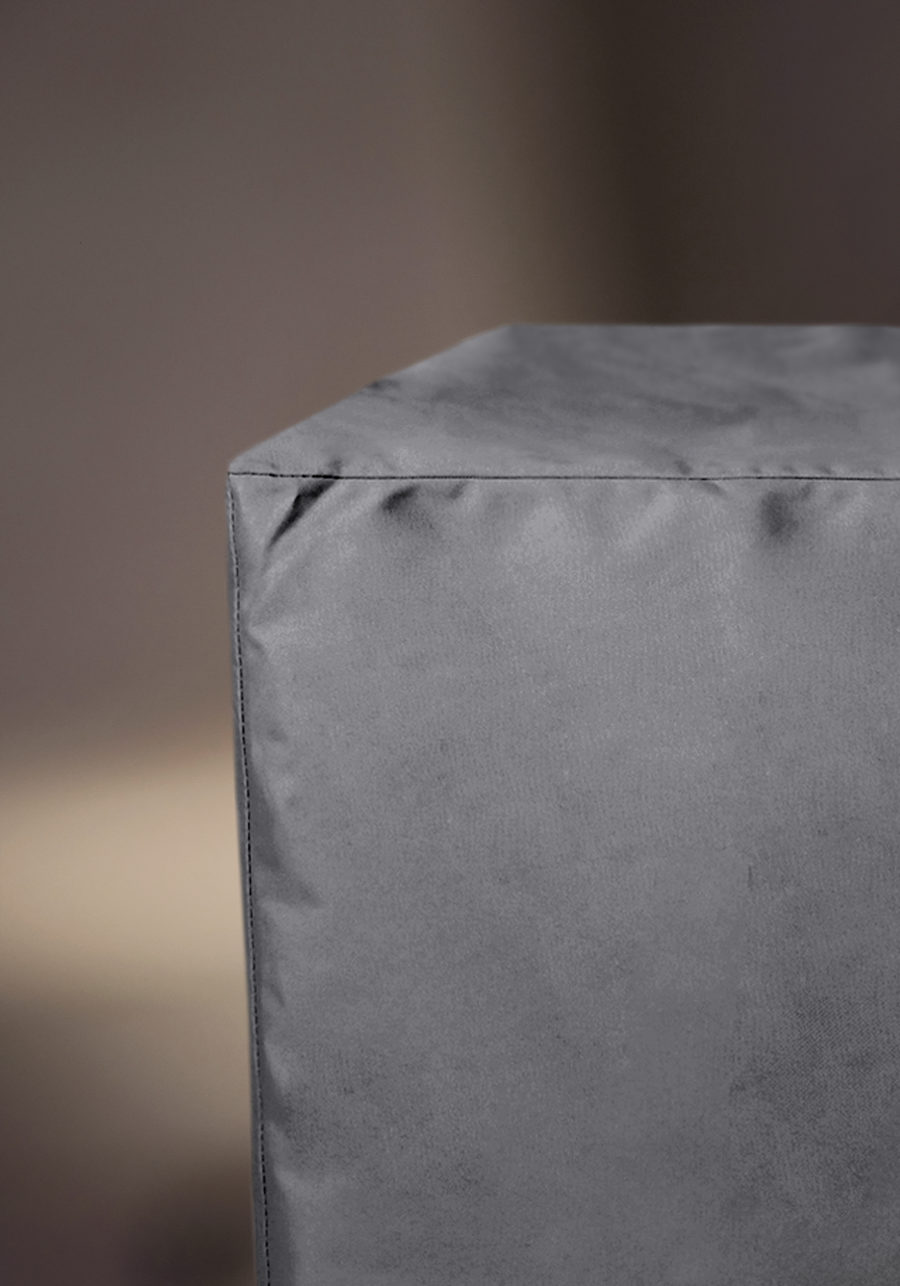 Luxury Covers
Our Luxury Covers are made of the carefully chosen Swela fabric. This specific type of polyester has a SFC finish that makes it repellent to water, dirt, and oil.
Read more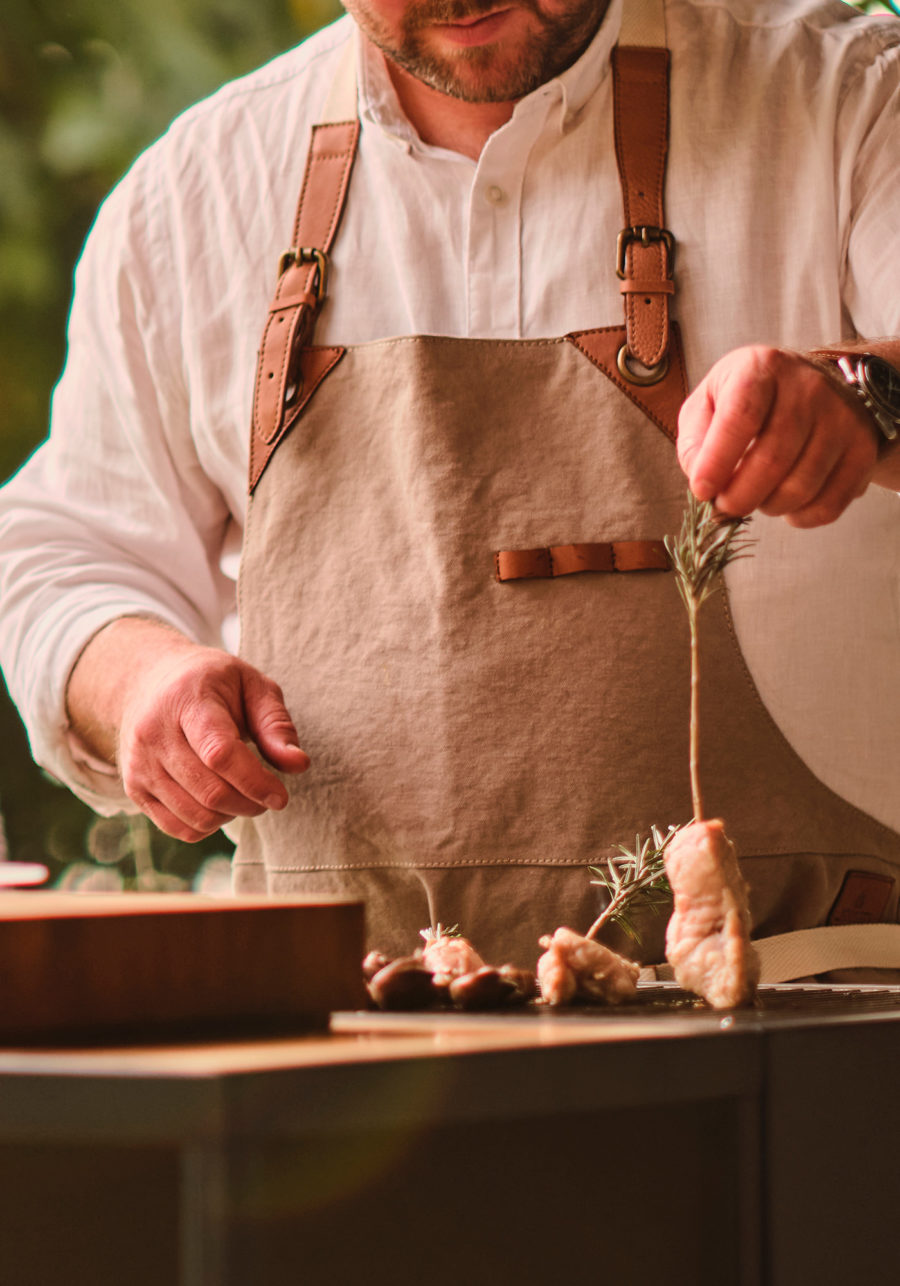 BBQ Apron Canvas
Röshults BBQ Apron is made in a fine-woven 450 g canvas that is extremely durable. The apron is available in navy black or sand, all with leather details.
Material & Quality
Stone
Röshults stand for high quality and premium design and to consolidate our philosophy, we use finest quality marble along with an extraordinarily durable ceramic option.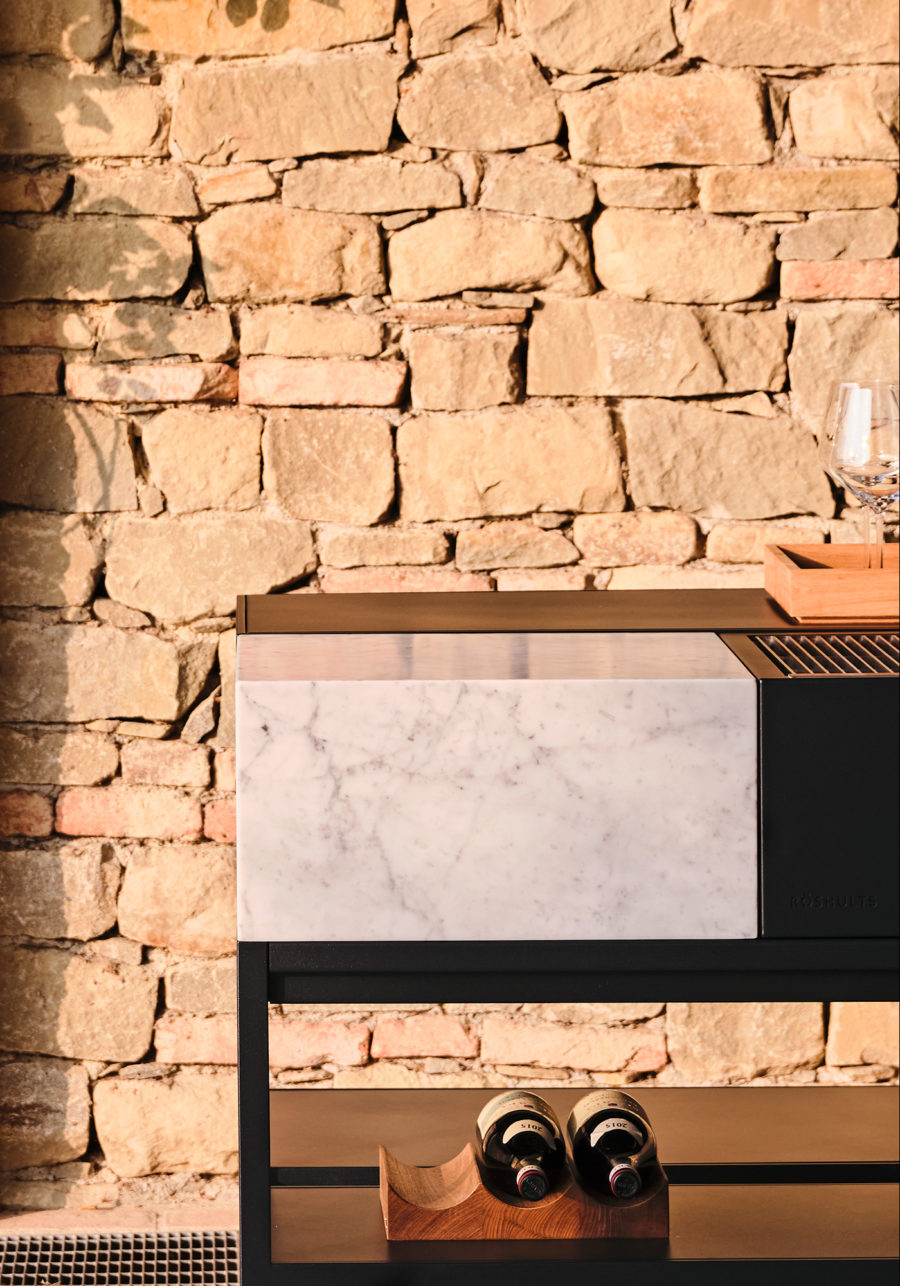 Module Marble
To top off your kitchen combination and add a feel of exclusivity, we suggest choosing a module from our marble selection. Choose from a range of marble types, all of which are of highest quality exclusive marble.
Module Marble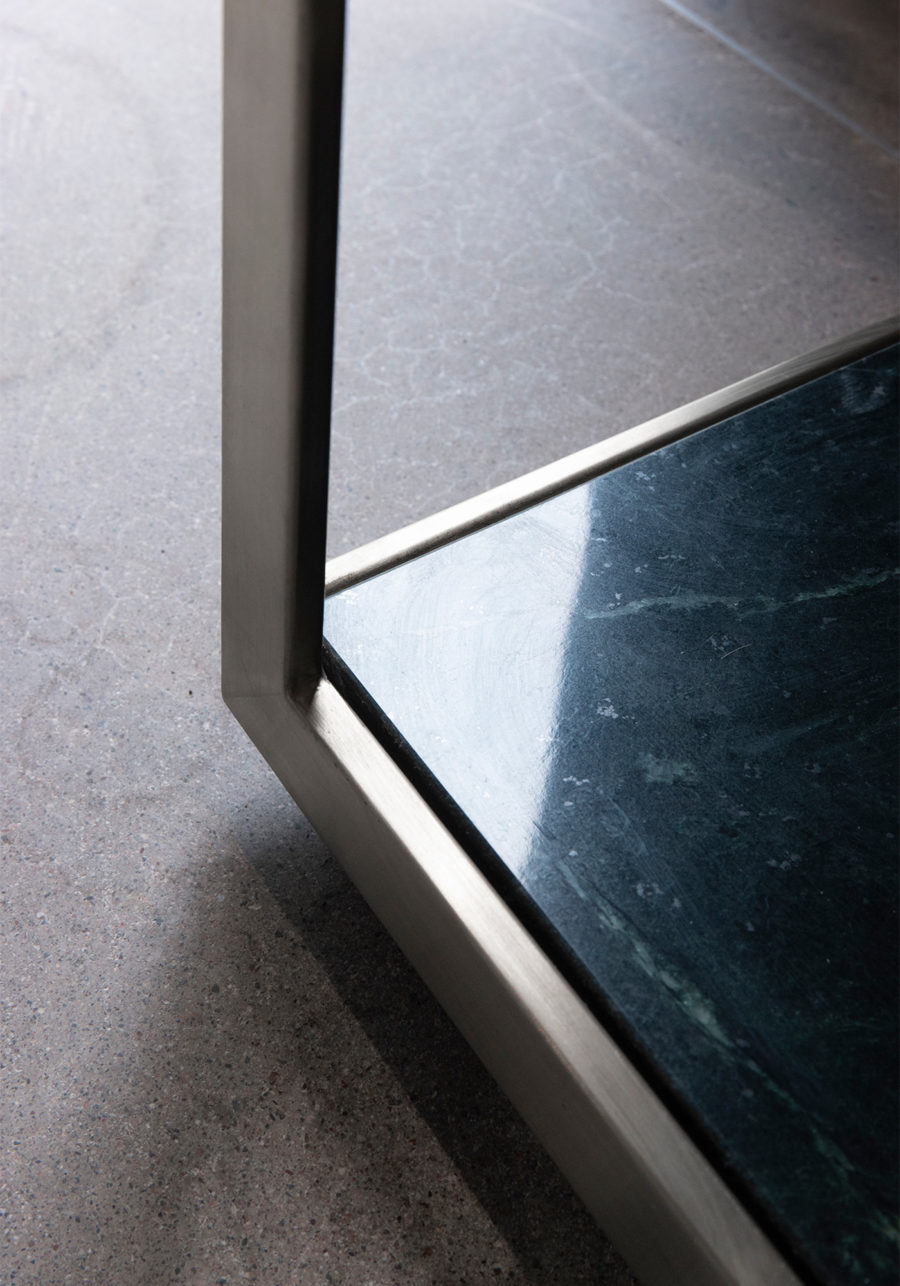 Integrated Marble
Within our indoor furniture collections, a selection of products offer integrated marble. There are several options to choose from to suite your preference of color.
Read more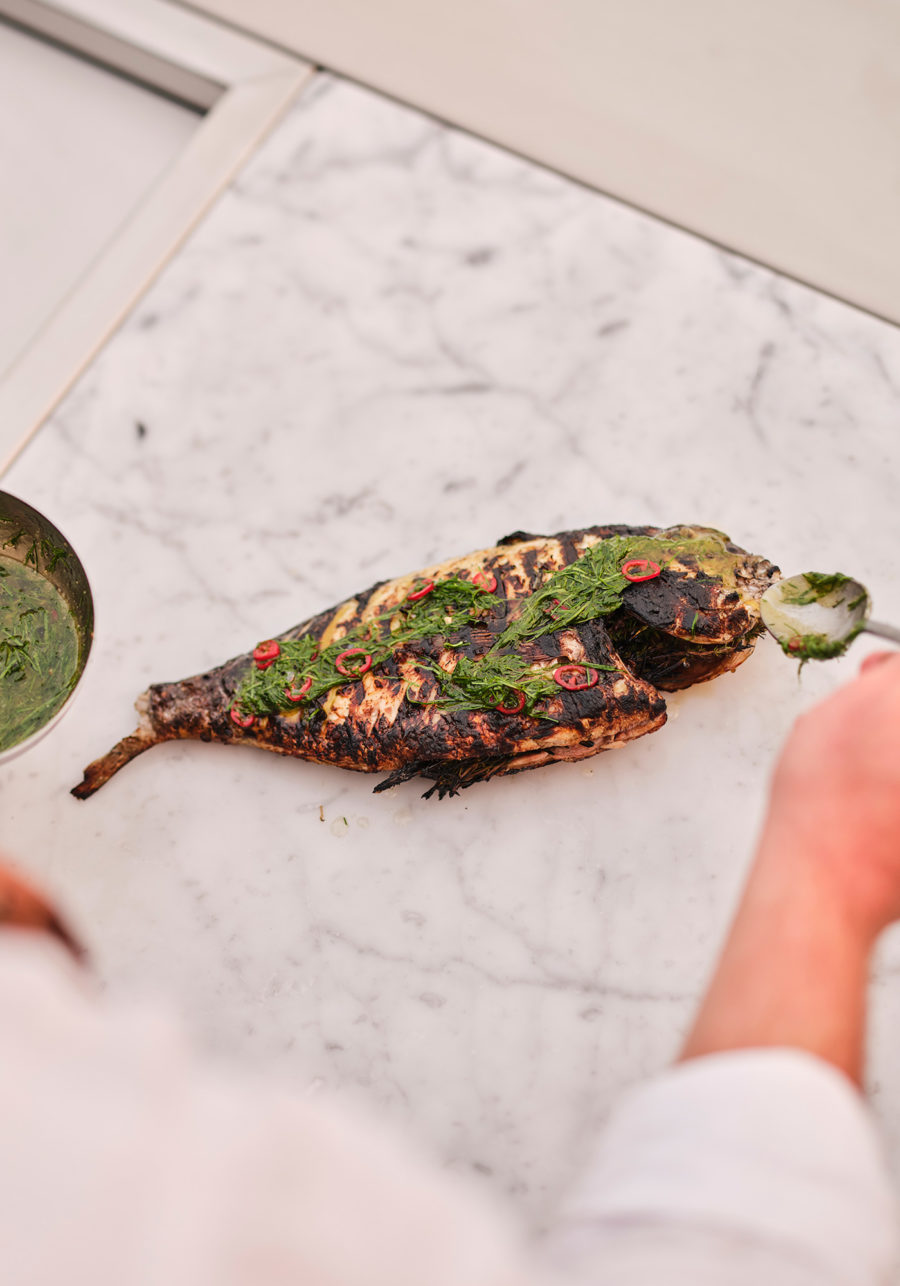 Module Ceramic
To create an exceptionally durable outdoor kitchen, we offer two types of ceramic stone countertop modules. These are particularly well suited to less favorable weather conditions, harsher environment, or rougher usage.
Read more
Material & Quality
Leather
Within our assortment there are several products, details and accessories made of leather. To create premium quality products, our leather is primarily sourced from suppliers in the Nordic countries where there are high demands on animal welfare and traceability.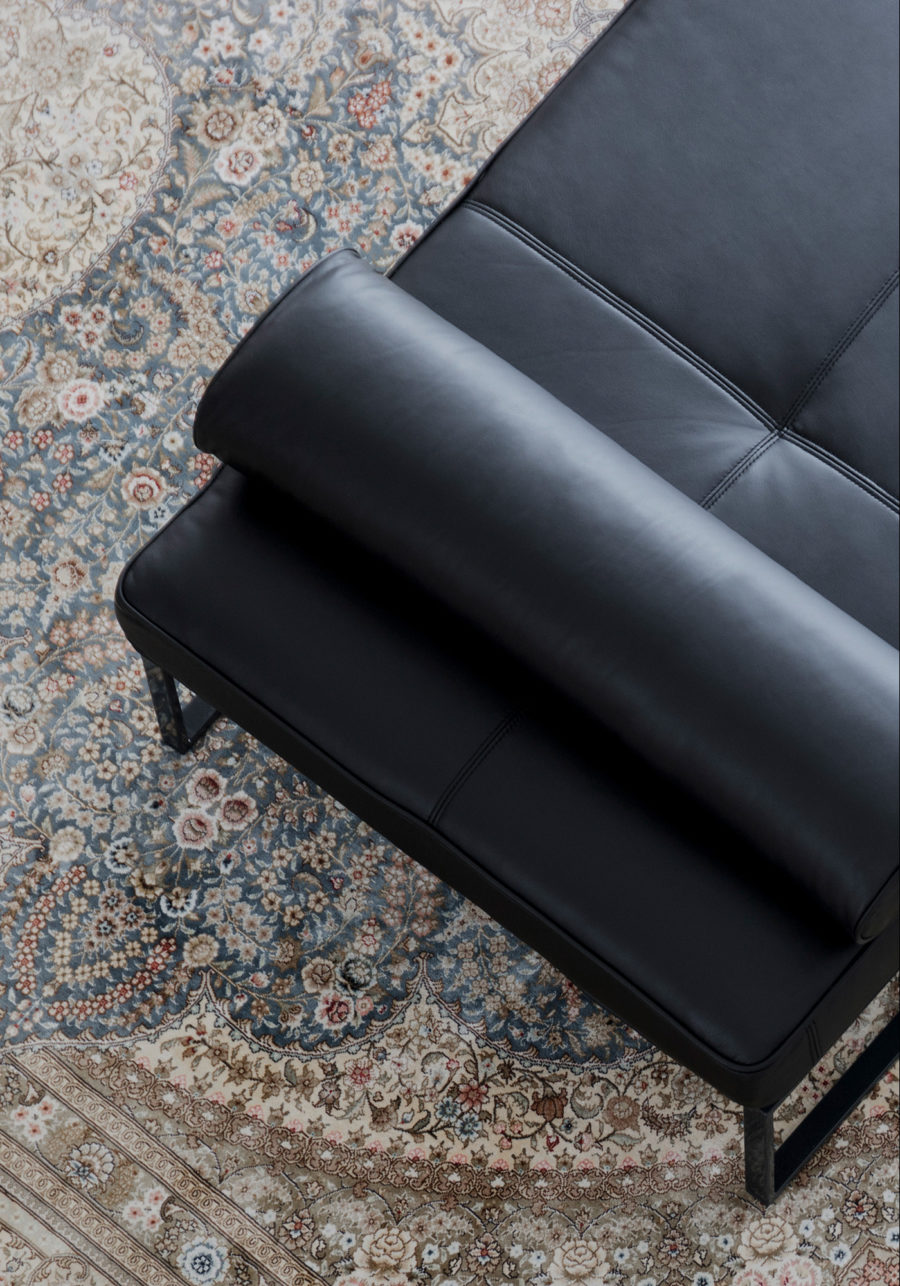 Cushions & pillows for indoor assortment
Leather cushions and pillows will add both comfort and elegance to your setting. For these products we use a glued two-ply leather with a beautiful surface on both sides. They come in two different color variations and are stuffed with down. The leather is exclusively sourced from the Swedish supplier ELMO.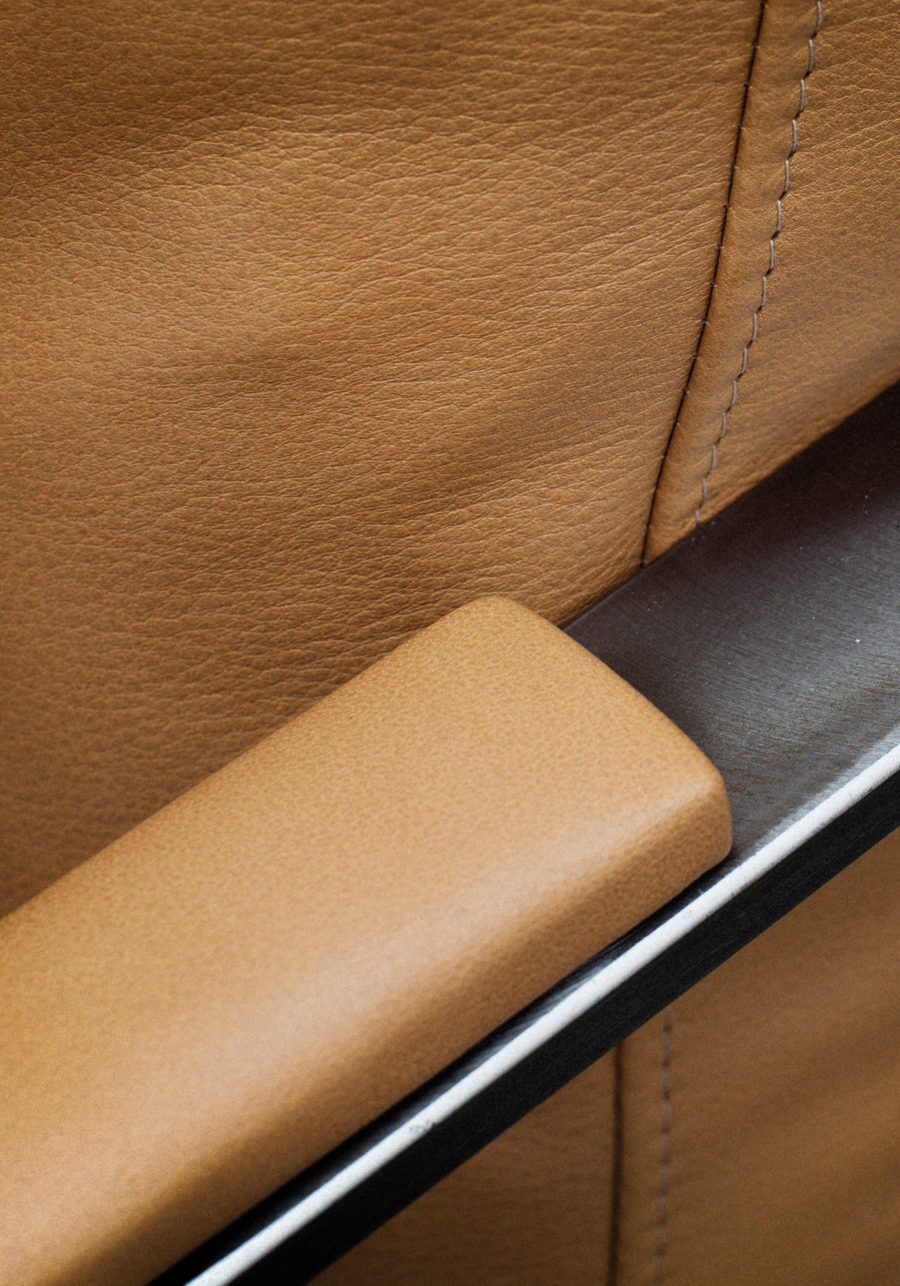 Shelves and armrests for indoor furniture
Röshults Collection of indoor furniture offers leather for shelves and armrest for that exclusive and elegant look. The leather is exclusively sourced from the Swedish supplier ELMO.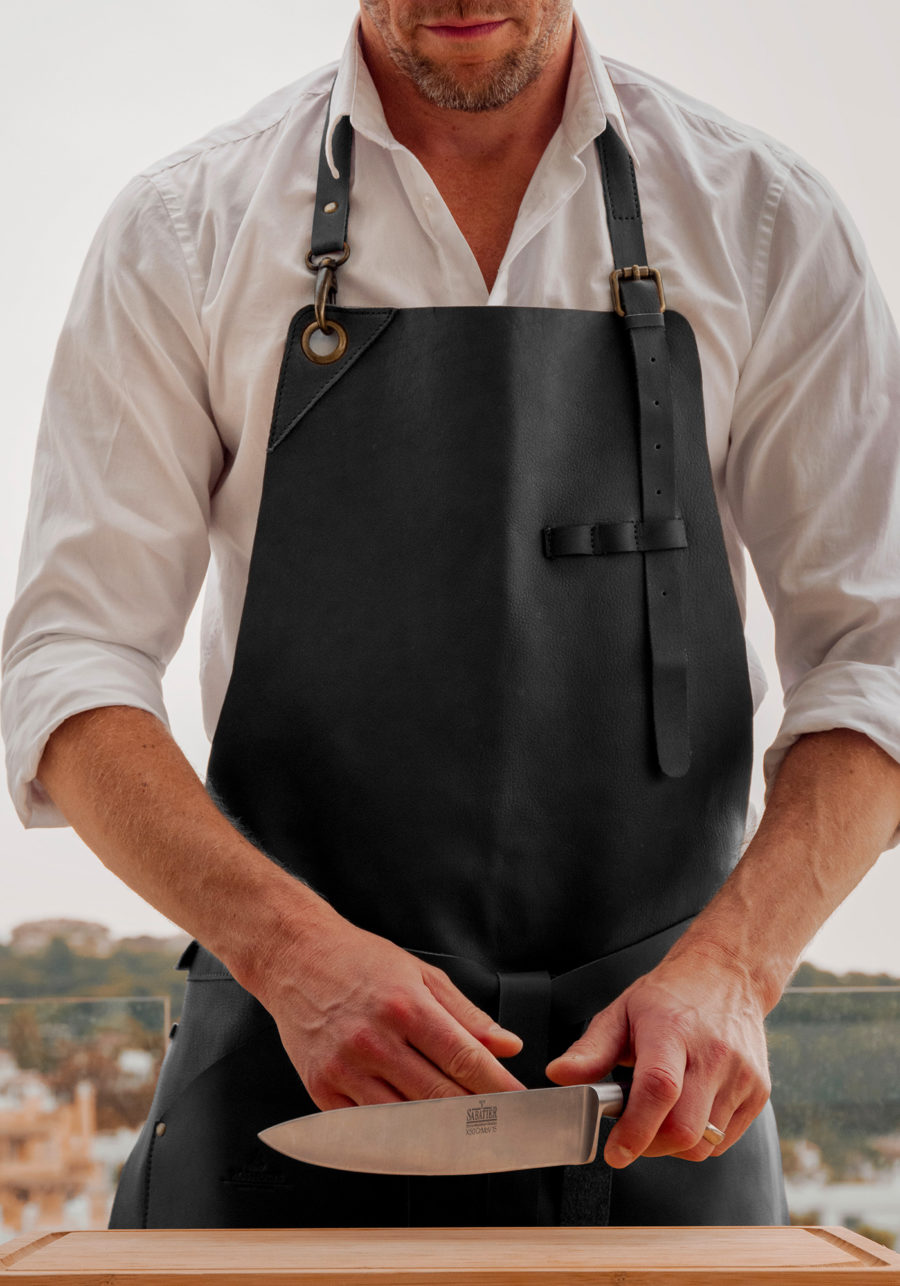 BBQ Apron Leather
Röshults BBQ Apron is designed to keep the chef nice and tidy – and to express effortless elegance. The apron is made from of high-quality leather which only gets better with time, and develops a beautiful patina as it gets used.
Material & Quality
Cord
We use cord as an essential part of our Garden Antibes series to give your outdoor area a warm and relaxed Mediterranean look. Each material in our assortment is thoroughly selected to fulfill its purpose and endure all seasons and weather conditions.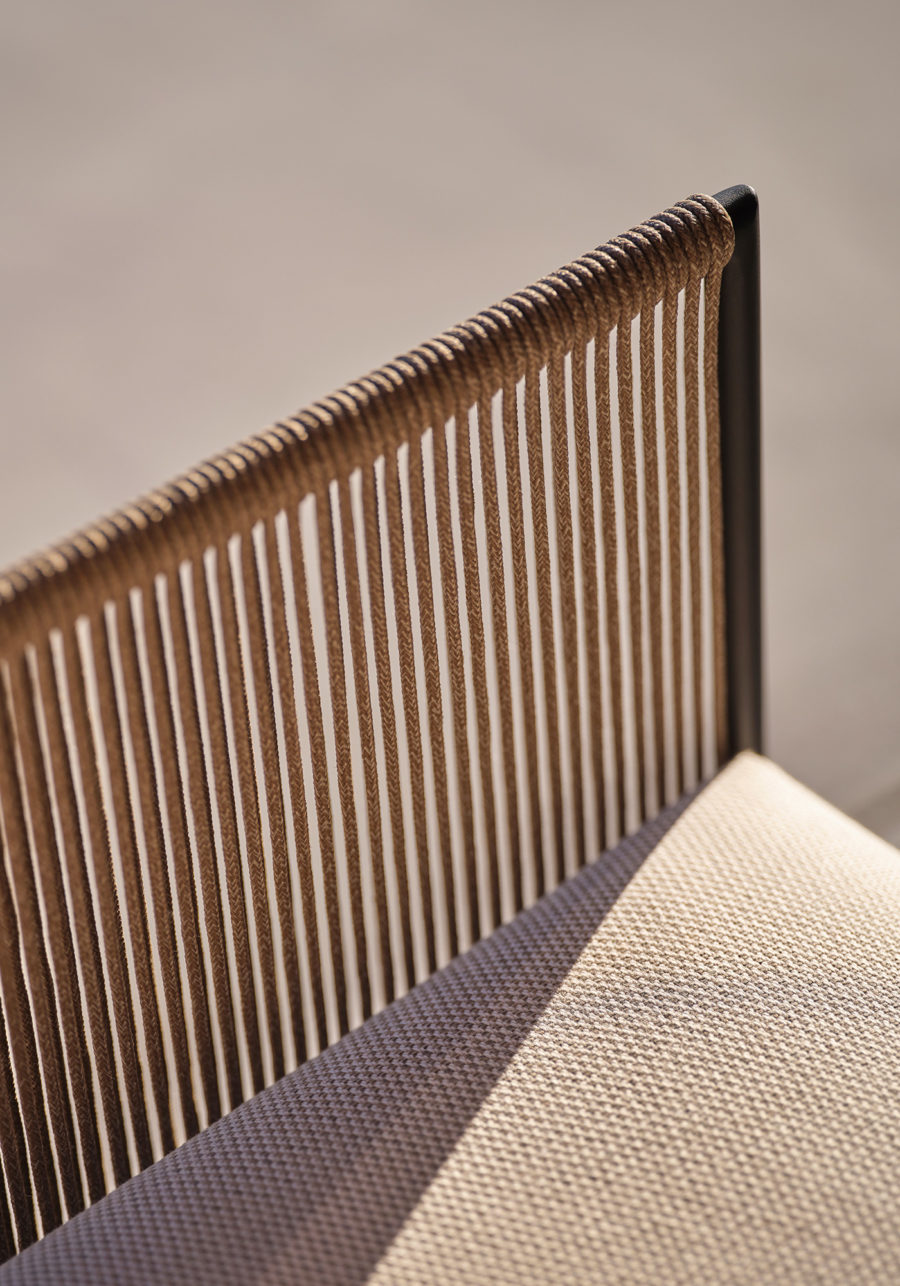 Multisand Cord
Each piece of furniture in our Garden Antibes series has its own unique look, characterized by its beautifully marbled cord.