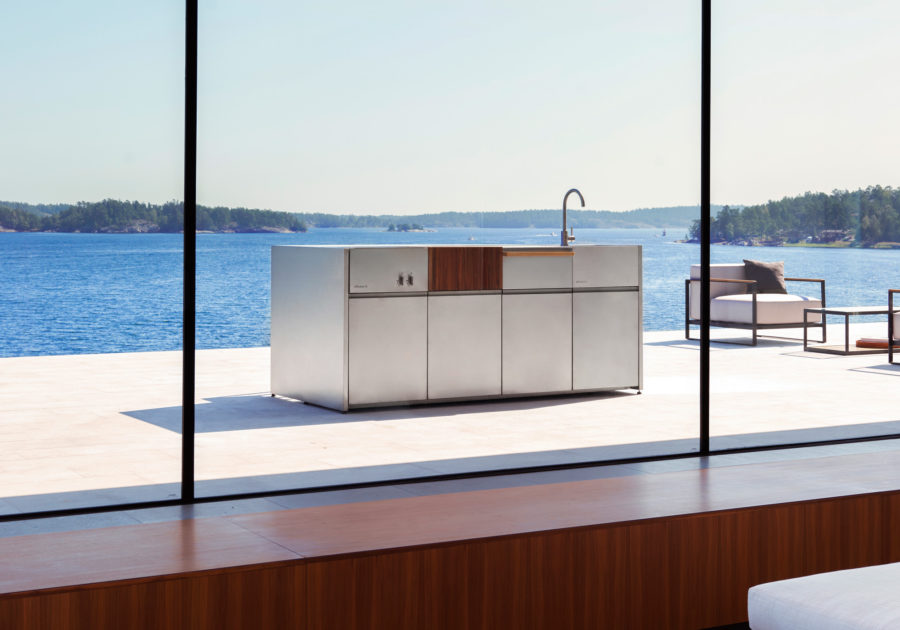 Röshults Collections
Customize Your Kitchen Island
The Kitchen Island 

of Your Dreams.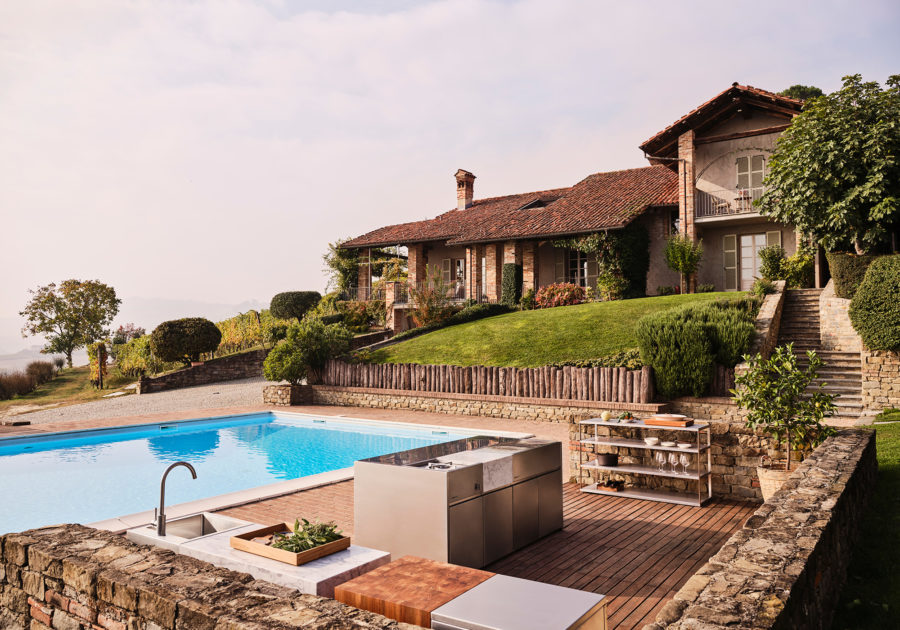 Outdoor Life,
With a Twist
Röshults Kitchen Island is a luxurious outdoor kitchen, completed with highest quality materials, exclusive features and contemporary design. All modules are flexible and enable you to choose every detail, every functionality, and the final design of your kitchen.
The core principle is straightforward, and as you work your way through a few steps you will see your kitchen come to life – in complete harmony with your wishes, your lifestyle, and your specific needs.
Build Your Own Kitchen Island
Example of configurations
YOUR KITCHEN, YOUR CHOICE
Create Your Unique
Kitchen Island
Your Röshults Kitchen Island is completed in three pivotal steps that together form the outdoor kitchen of your dreams.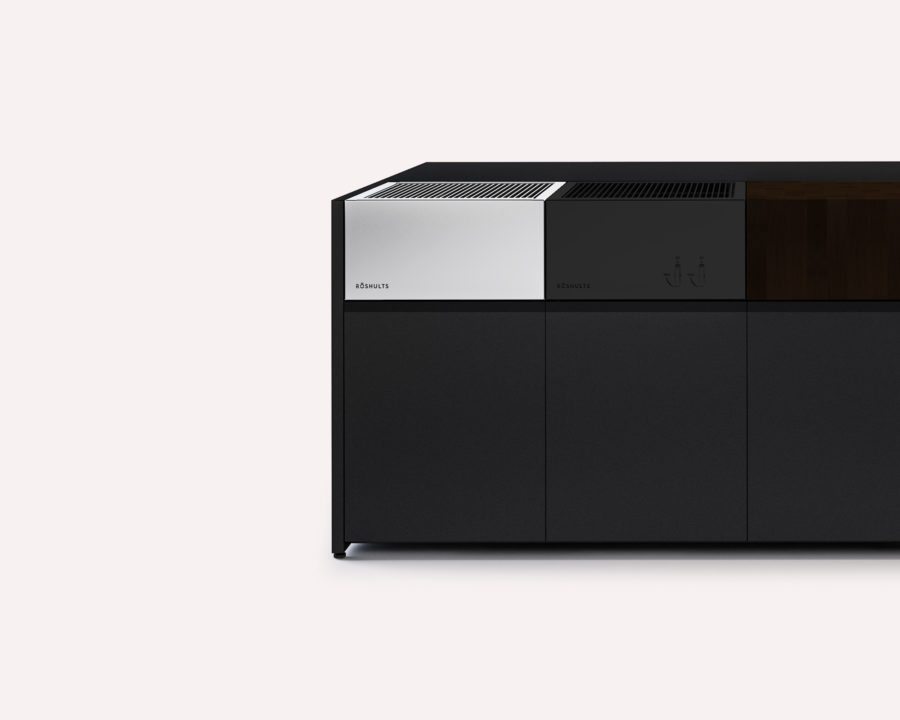 1. Modules
First, select the functionalities for your Kitchen Island. Imagine your ideal combination of features and design, and start your journey by choosing what you want to do in your future Kitchen Island. The number of modules will determine the width of your configuration.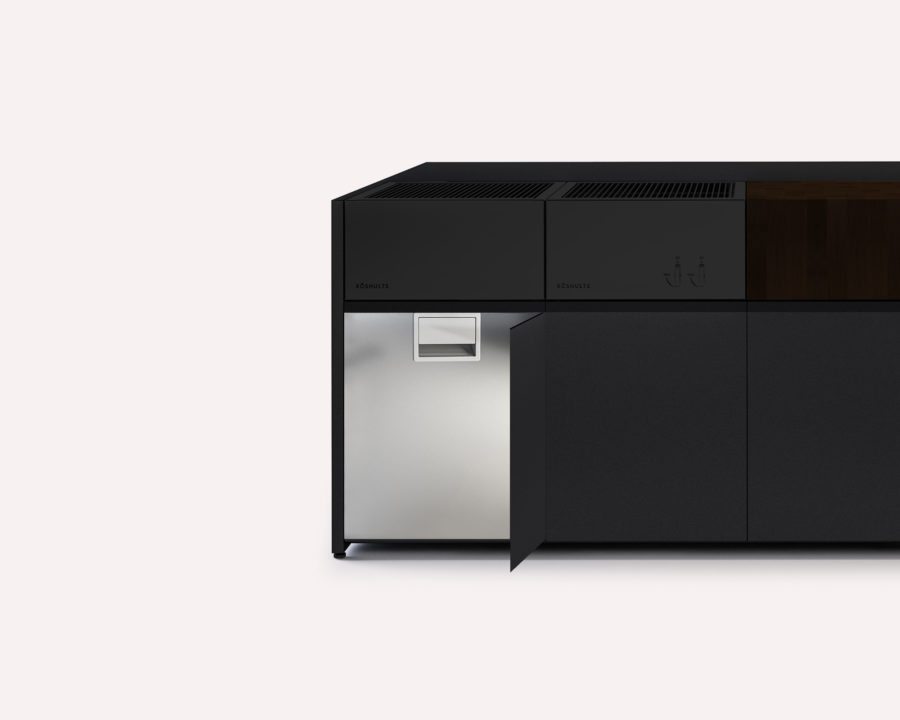 2. Cabinets
The Kitchen Island's foundation consists of cabinets – with various functionalities and appliances behind the doors. Explore our range, and let your creativity work its way through a plethora of interior features, such as fridges, ice-cube-makers, and flexible storage.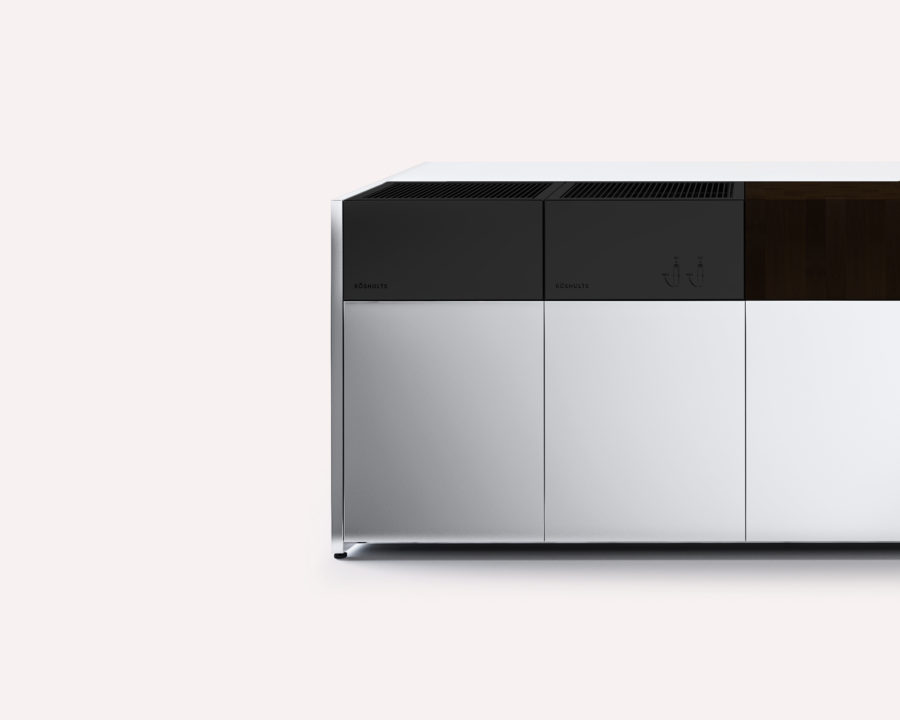 3. Finish
Last, but not least, it's time to add the final touch to your Kitchen Island. The finish of the the doors, and the frame's top, front, back, and side panels are all up to you. If you want a bar at the back of your Kitchen Island, there are several options to choose from to create a convivial kitchen.
Röshults Builder
Use our planning tool to visualize your future outdoor kitchen. Add features, and explore the design to create your specific combination. When perfected, contact your nearest Röshults Partner and they will guide you through the process.
Explore Röshults Builder
This is more than an outdoor
kitchen, it's the beginning of a
life-long friendship.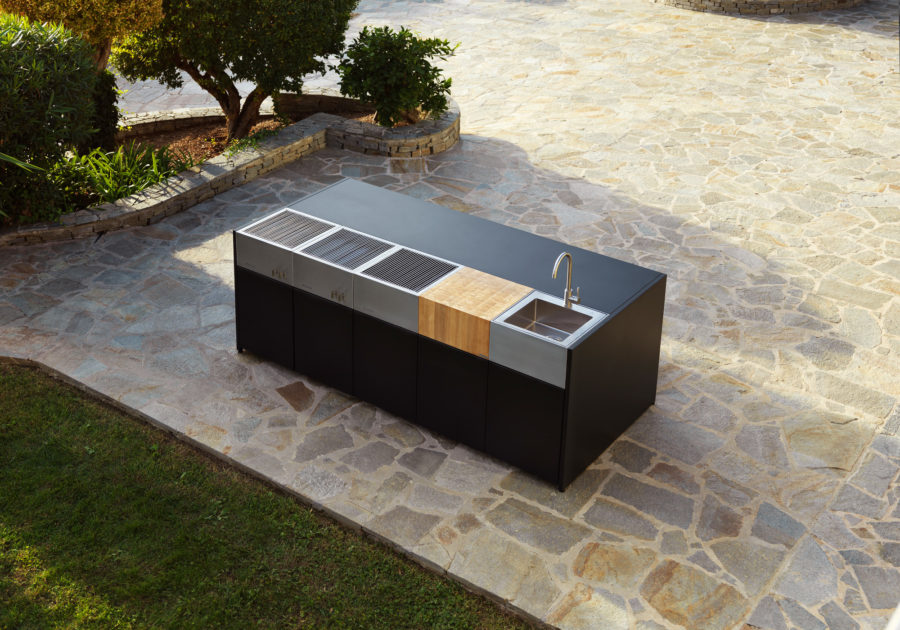 Kitchen Features
Röshults Kitchen Island is created from your own combination of modules.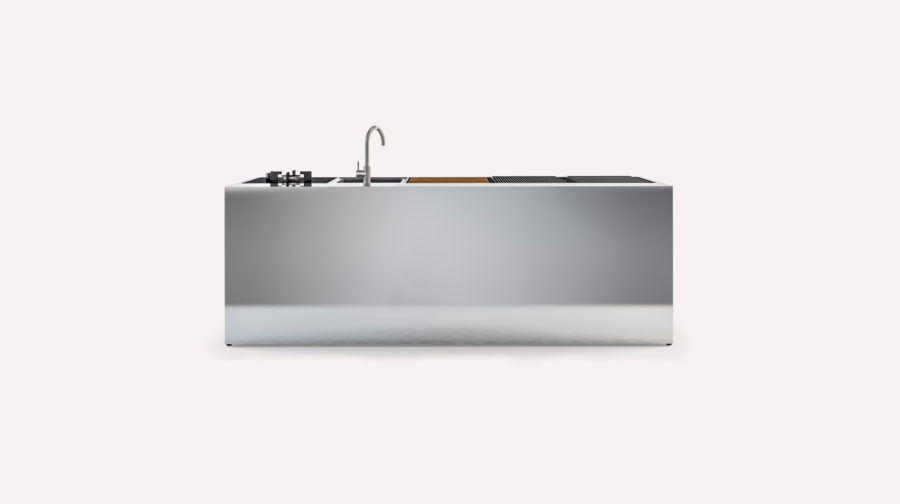 Without Bar Counter
Keep your Kitchen Island narrow by choosing a more minimalistic back shelf. This option will enable for you to place your kitchen against a wall, or where there is less room, such as on a terrace or narrow spaces. This version can also be placed back-to-back or creating an L-shaped kitchen.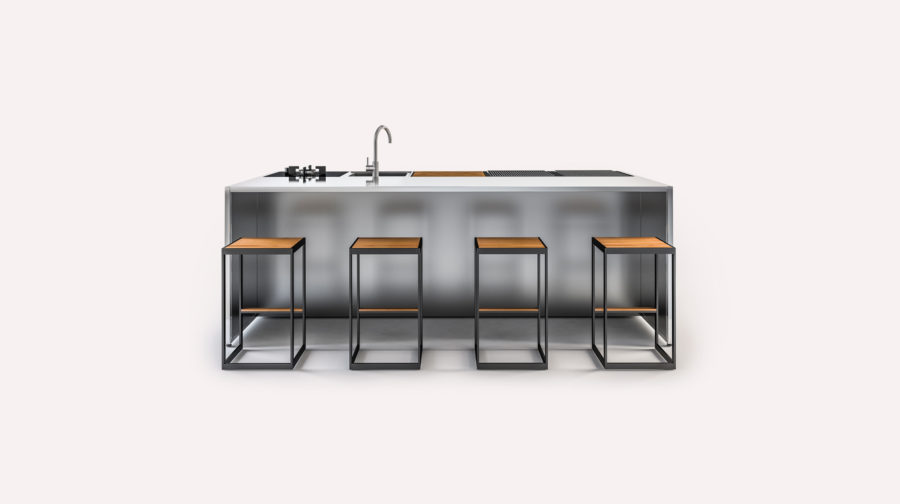 With Bar Counter
By expanding the countertop at the back of your Kitchen Island, we will create either some extra cooking workspace, or create a bar counter – and another venue for your dinner-guests. The depth is flexible, and all up to you.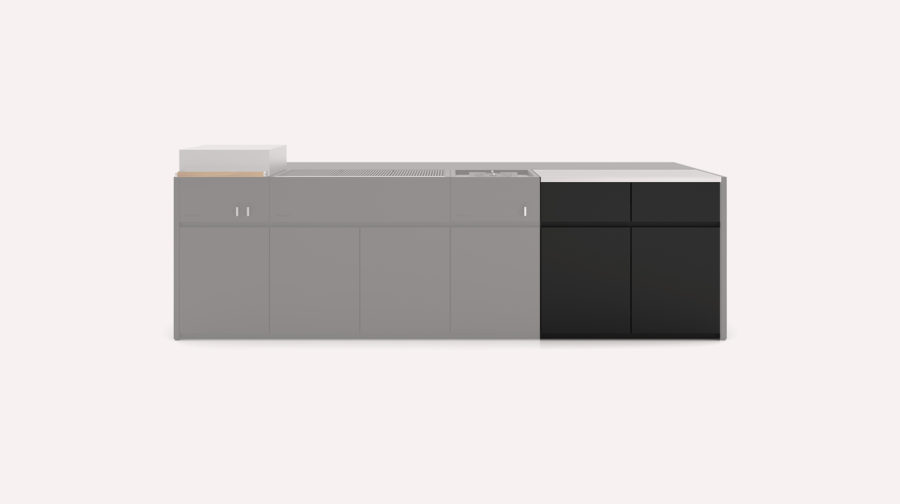 High Cabinet
Extra space for full size appliances
What to integrate full size appliances in your Kitchen Island such as a fridge or ice maker? High Cabinet makes this possible as it enables more space for appliances without disrupting the design of the Kitchen Island. It is an option for the Kitchen Island and comes in two sizes, 50 with one door, or 100 with two doors. The cabinet is integrated into your Kitchen Island and depending on the size, looks like one or two modules with a work surface on top.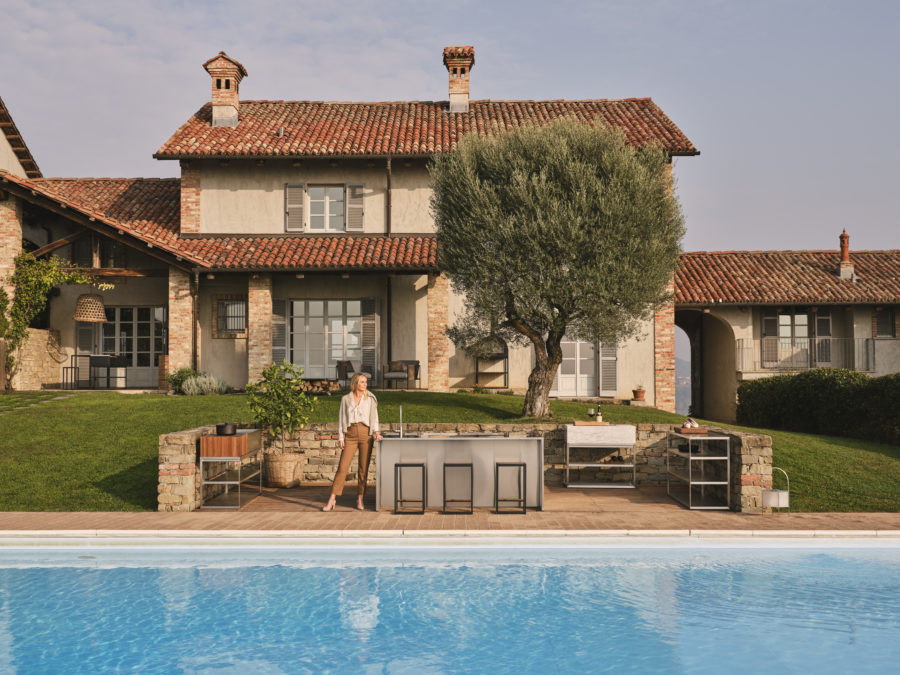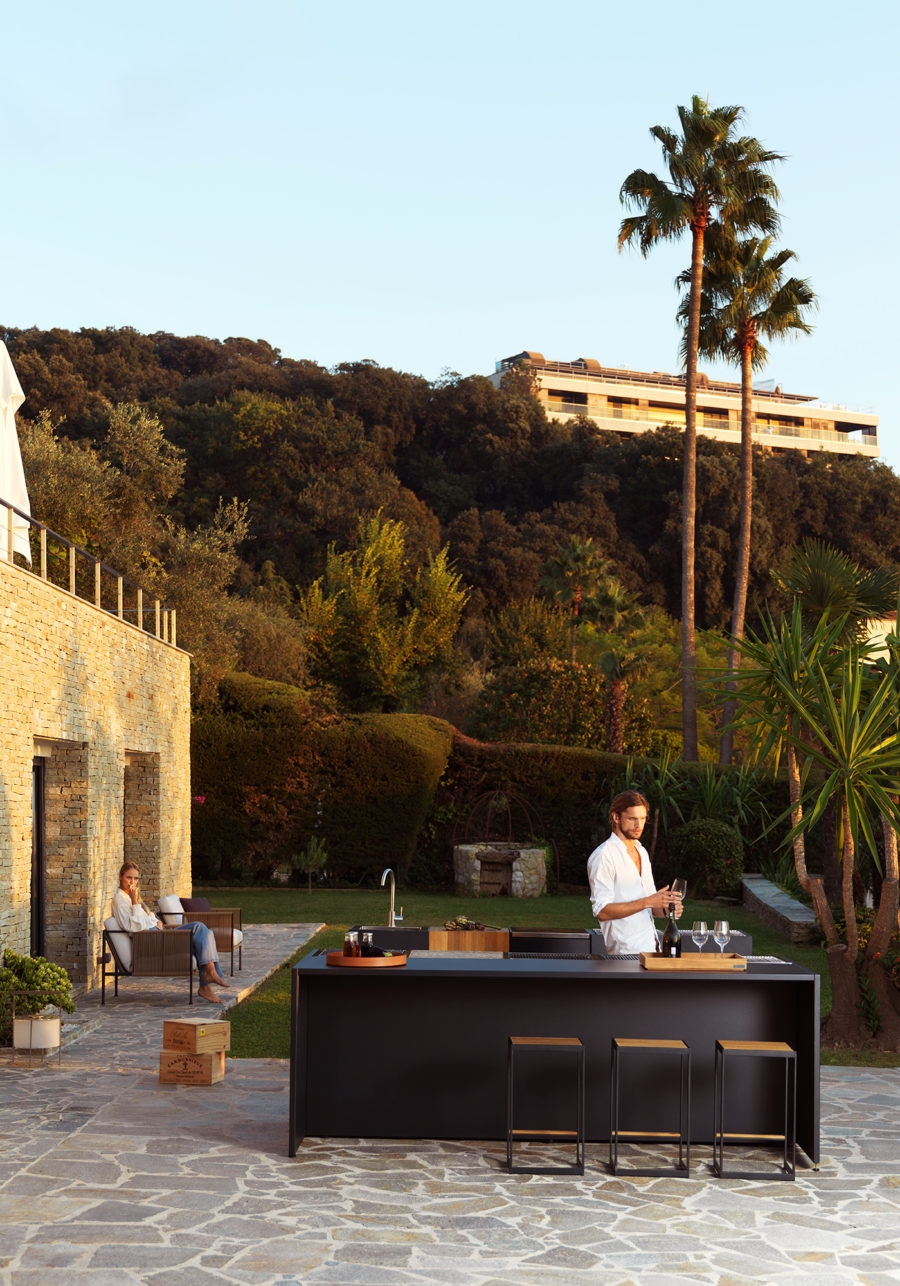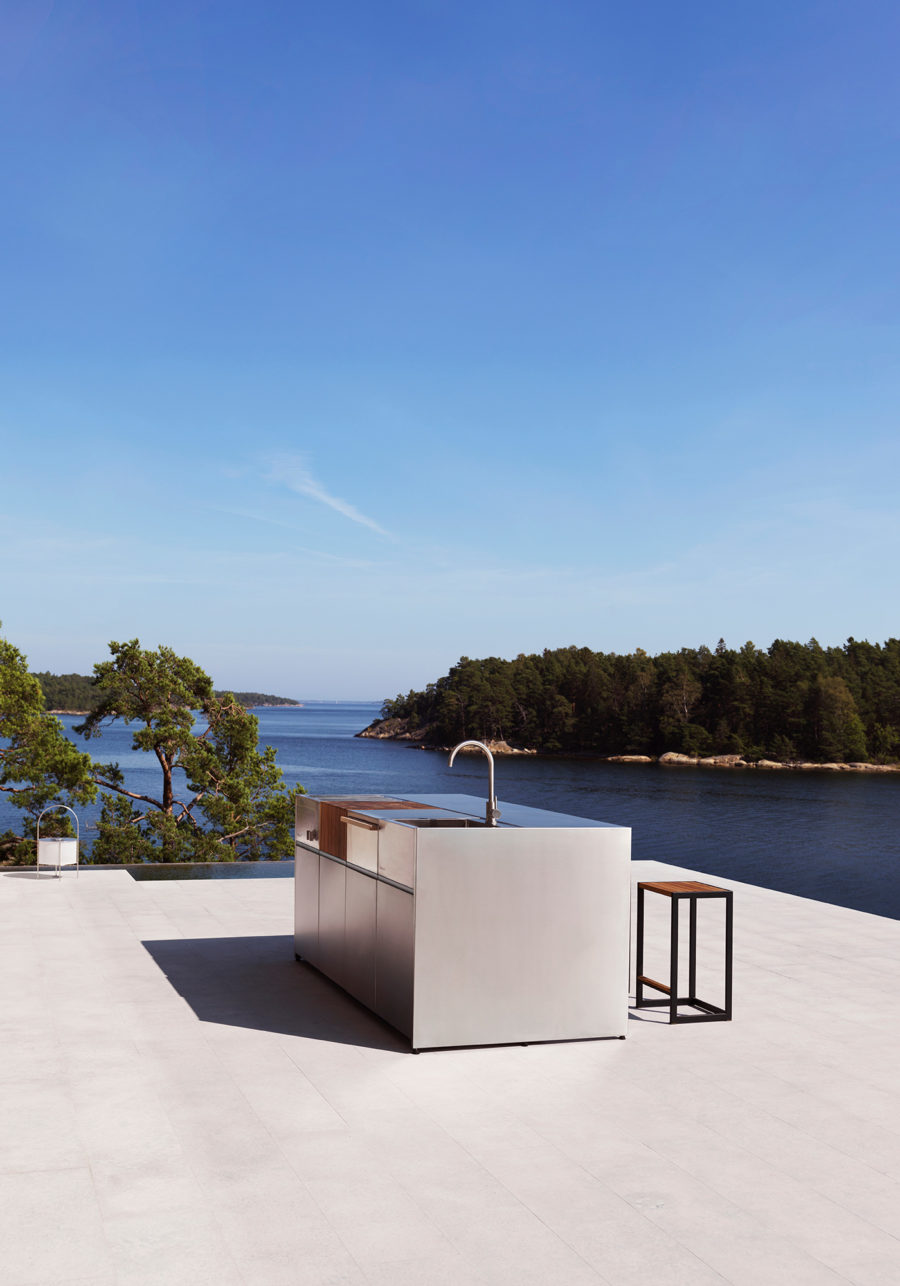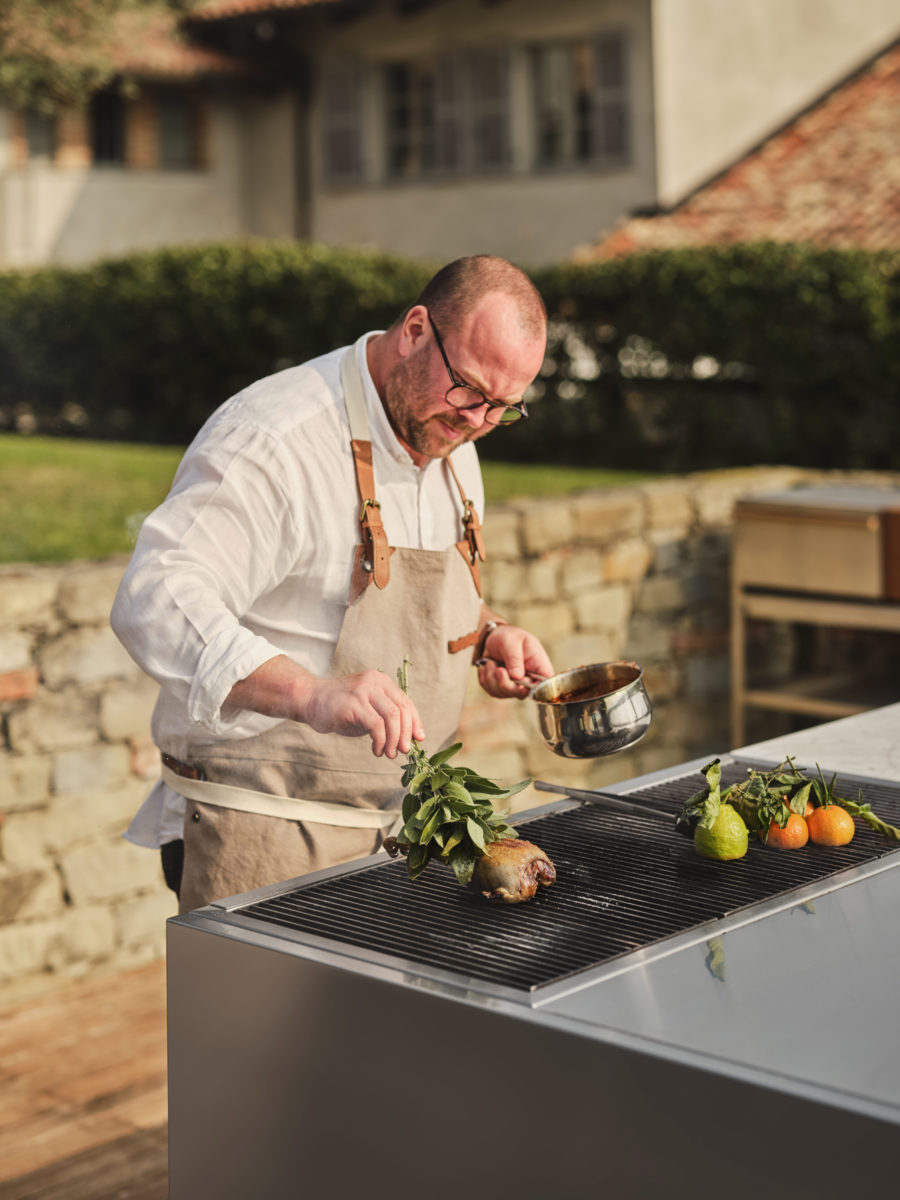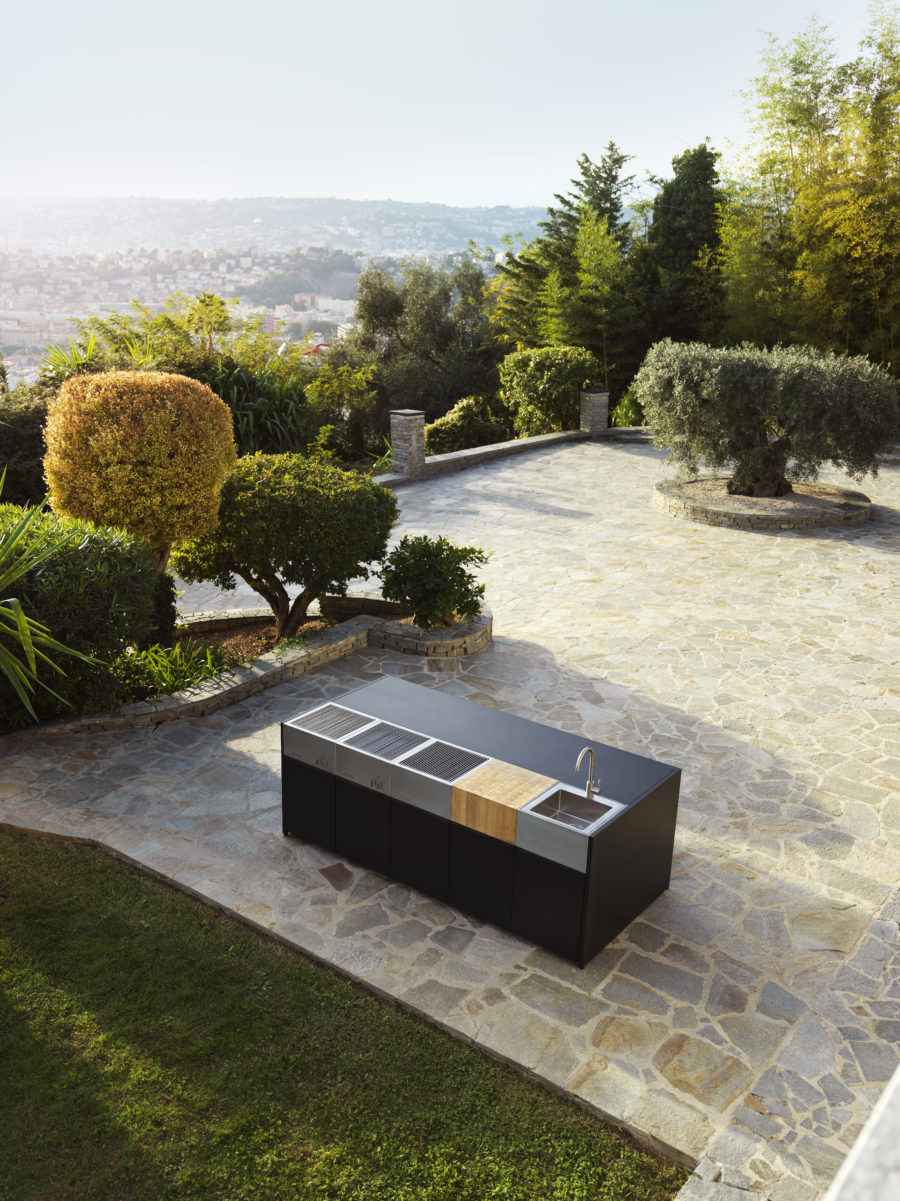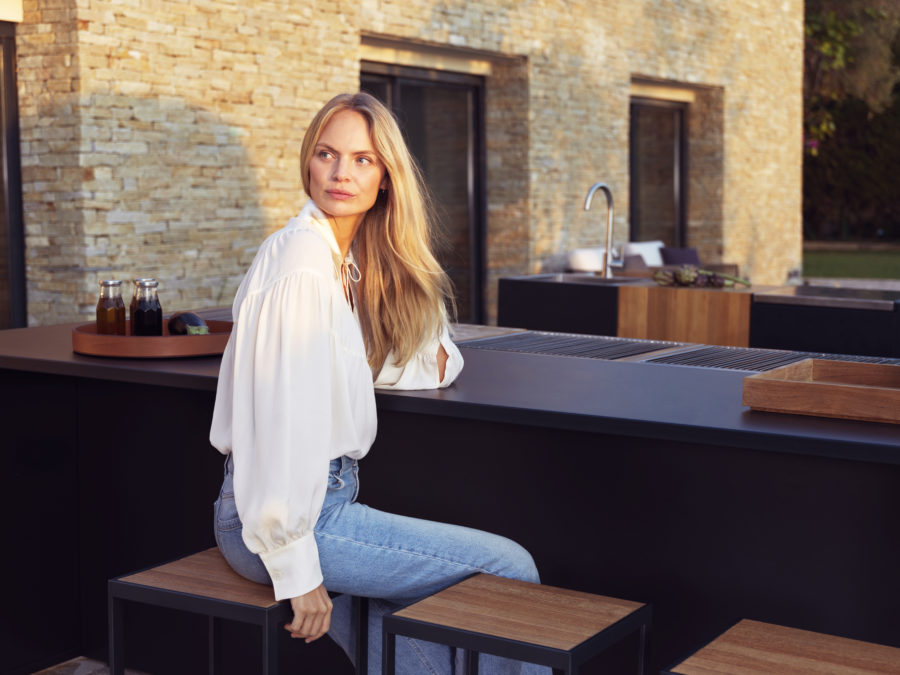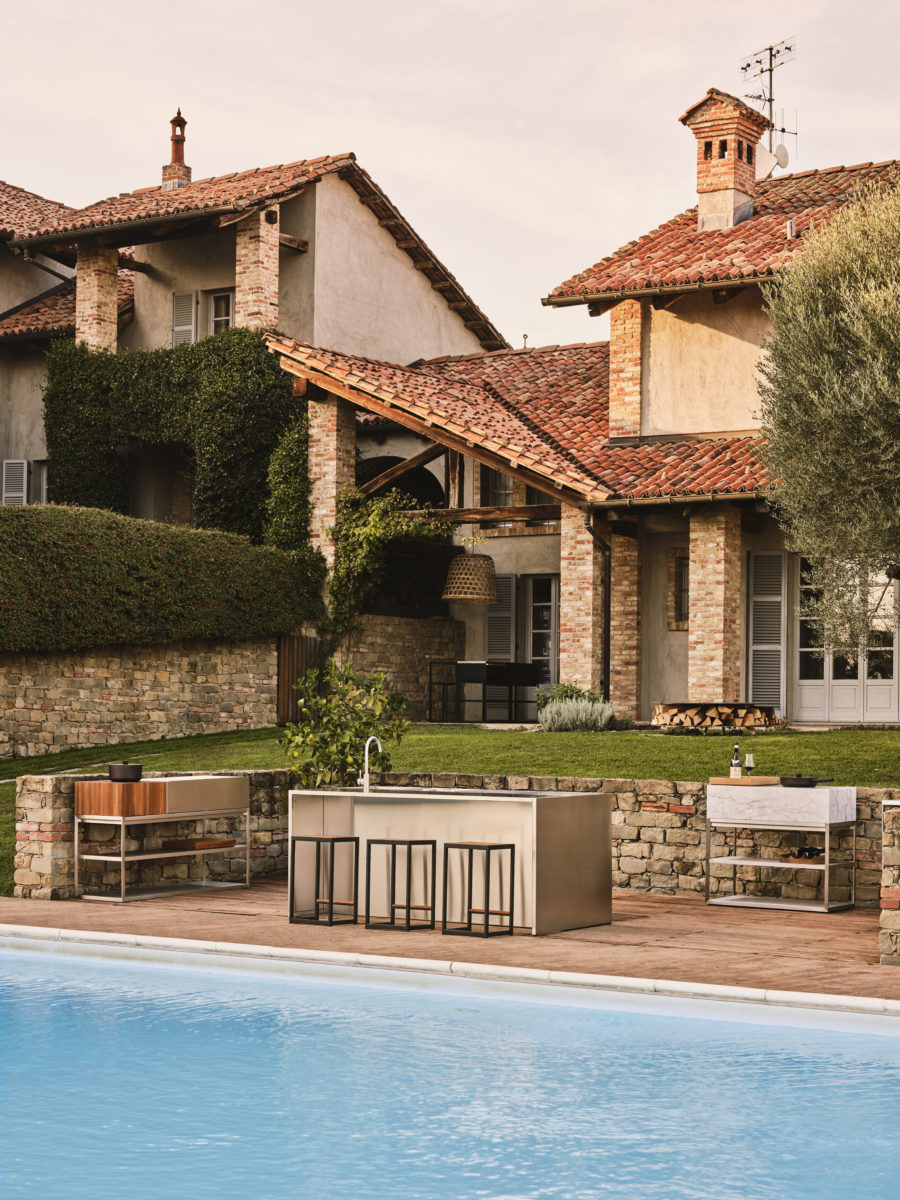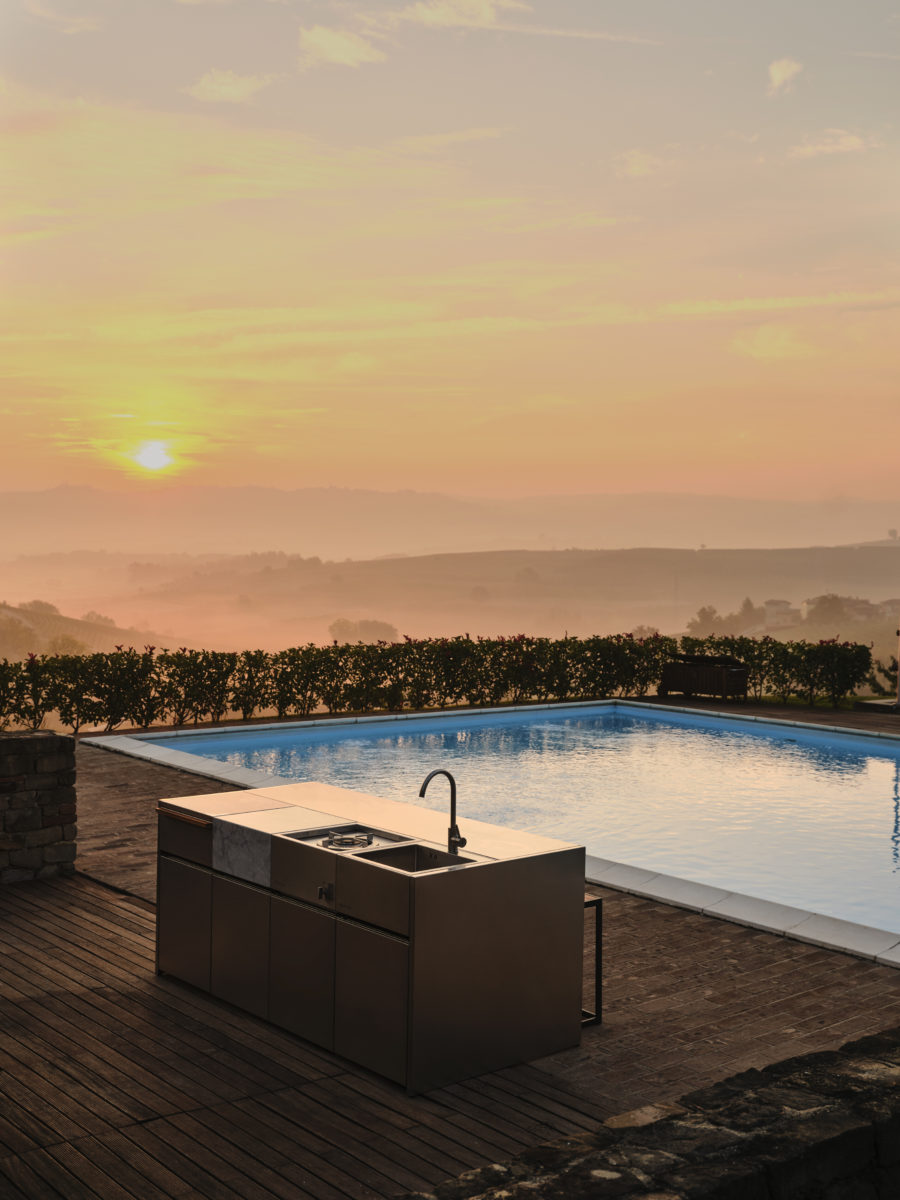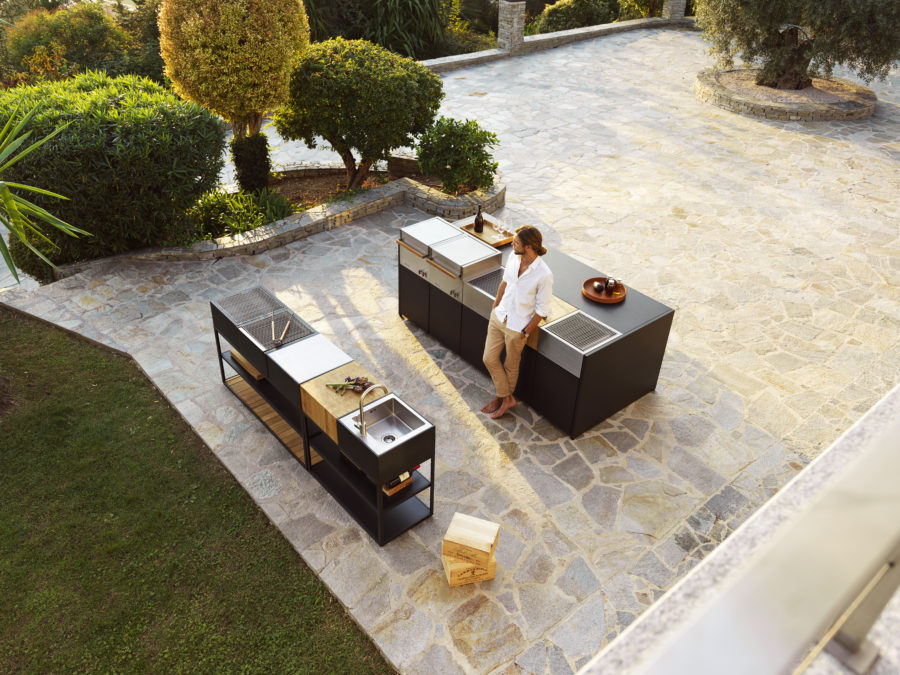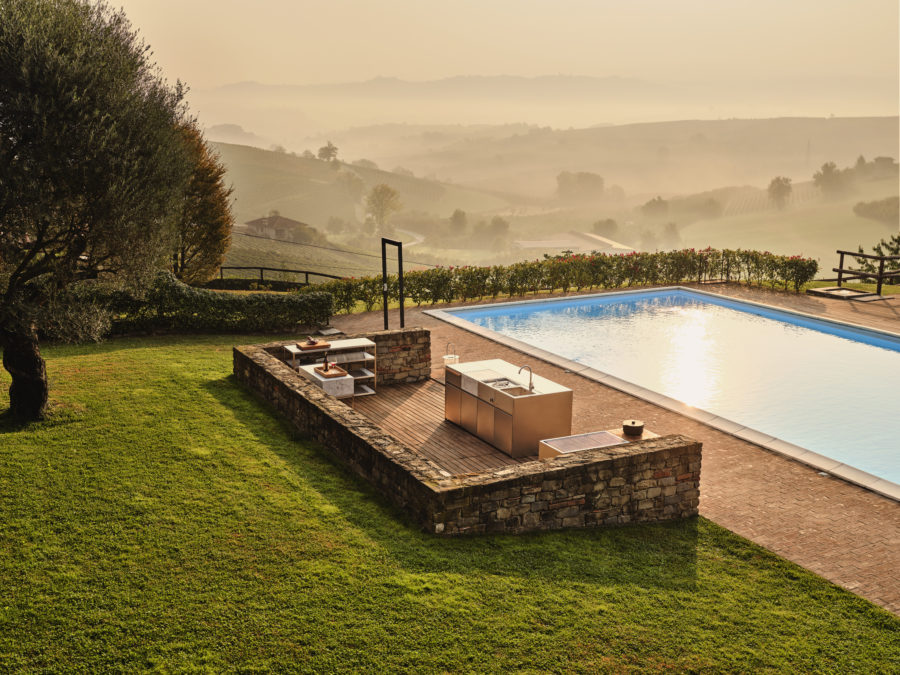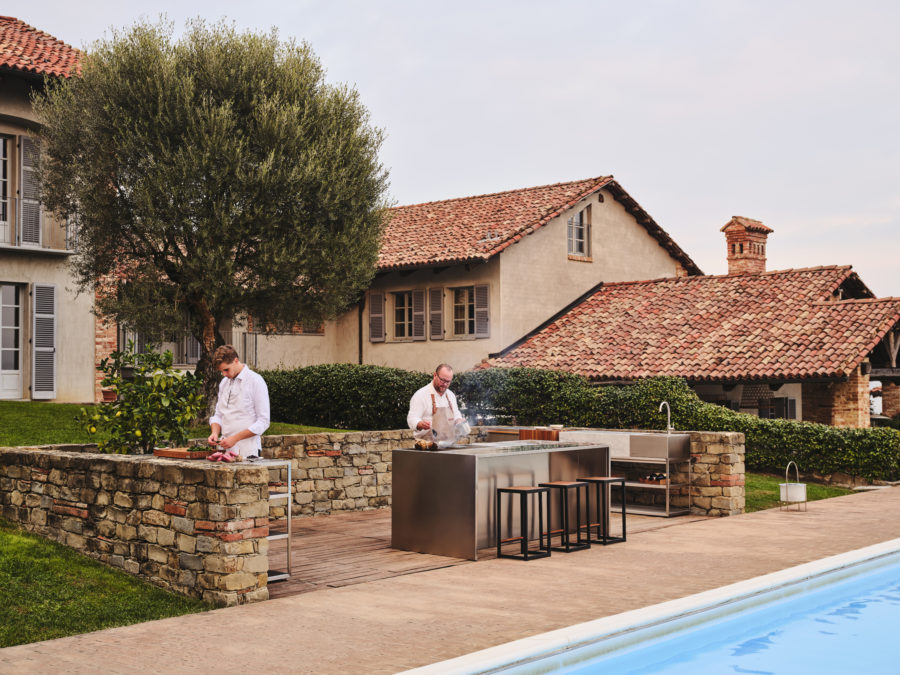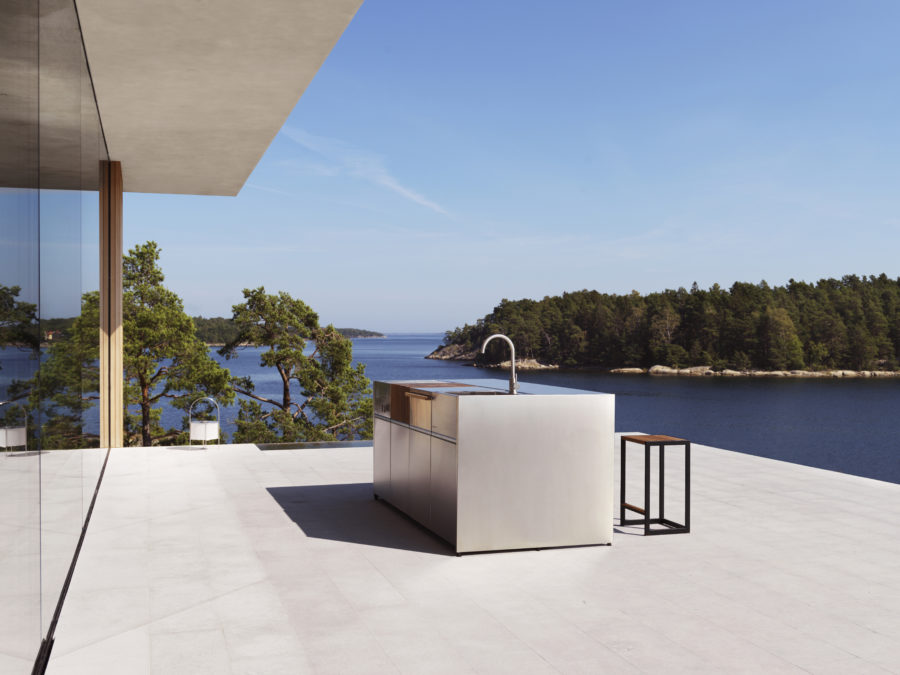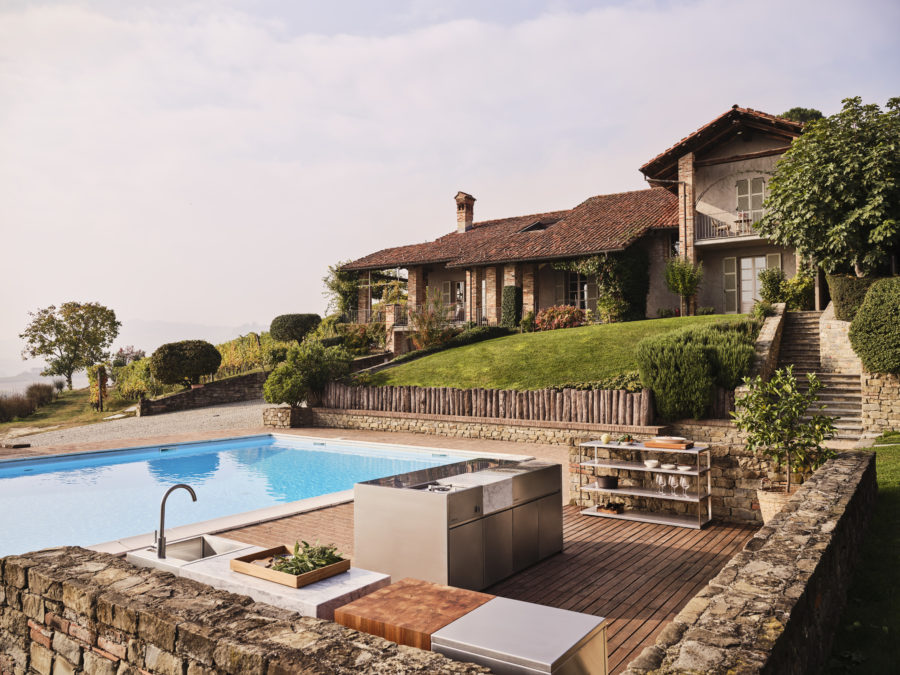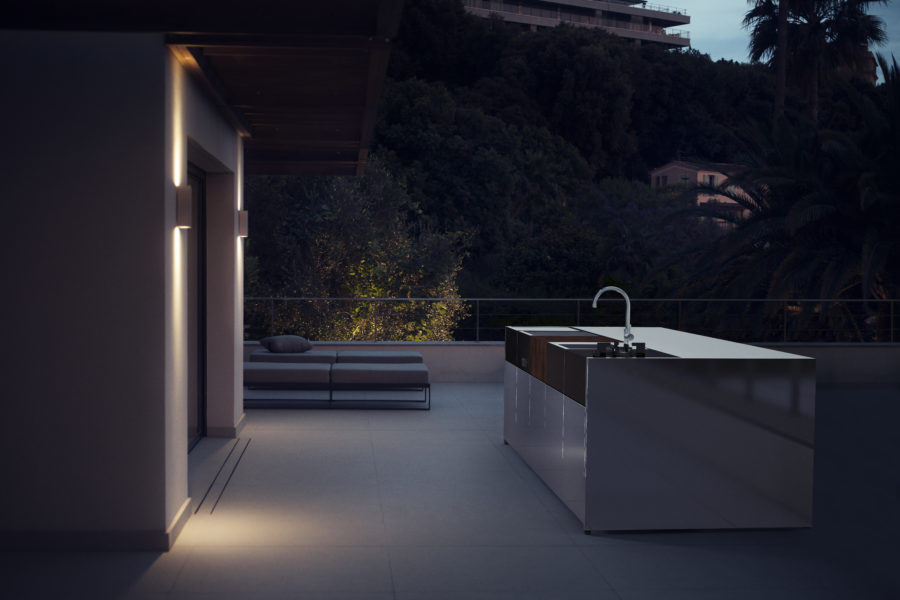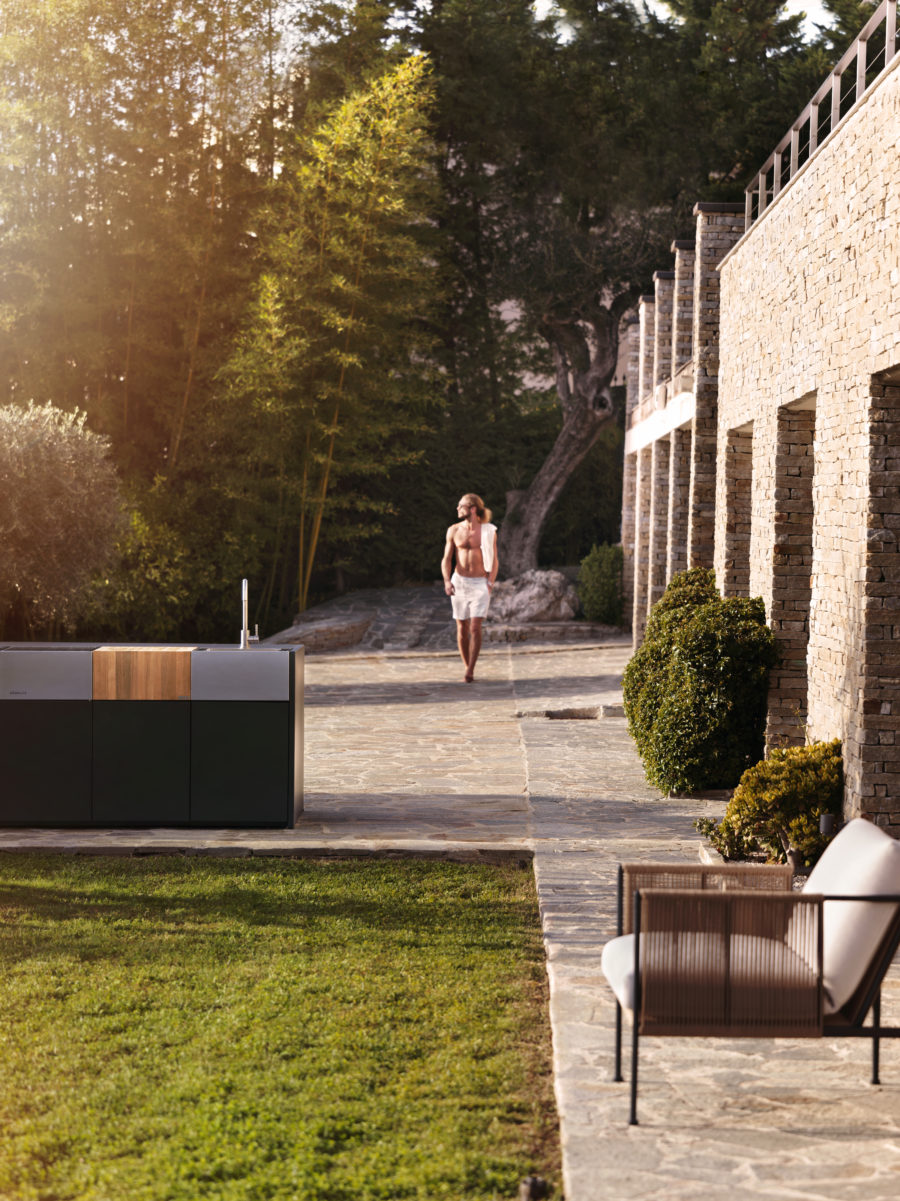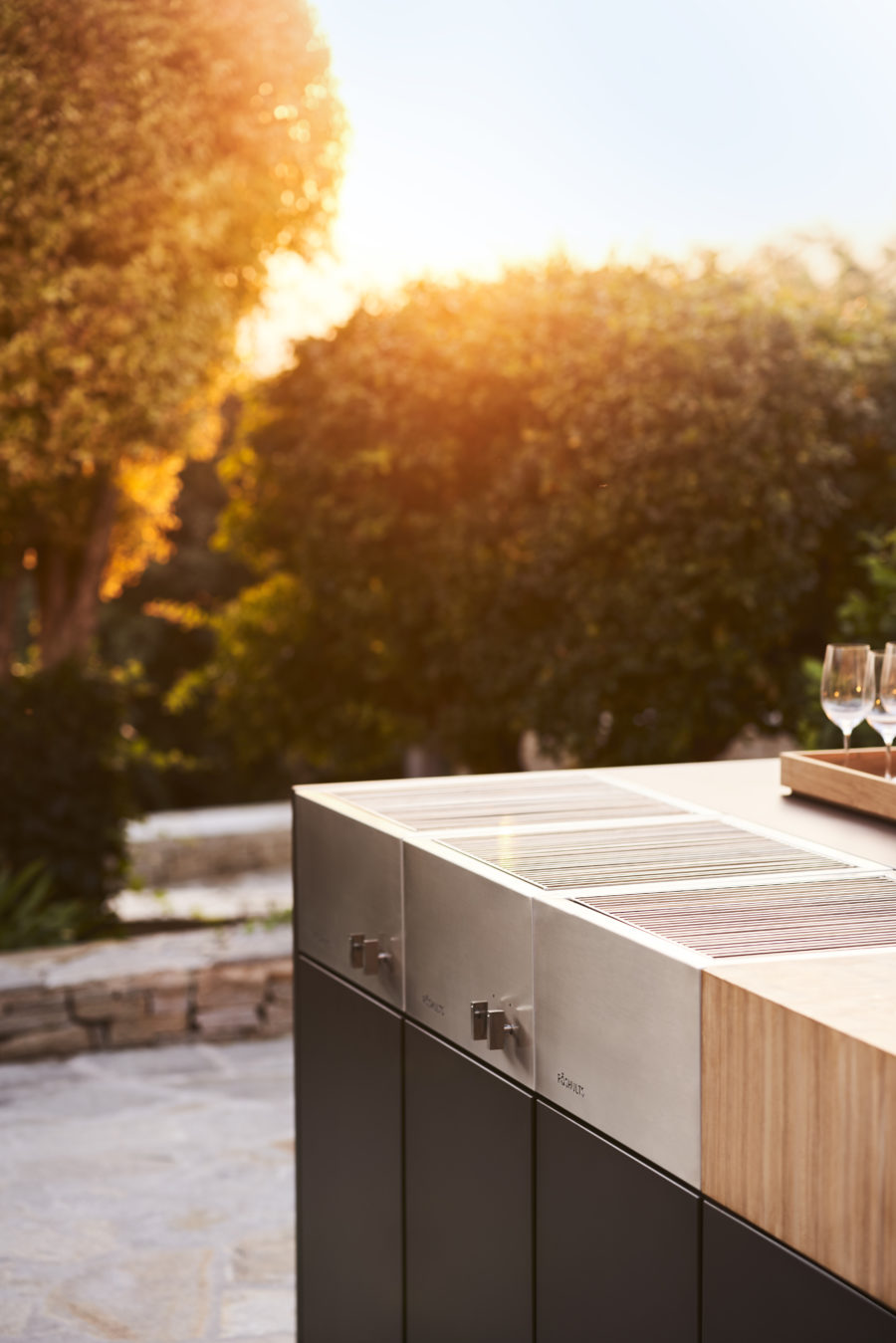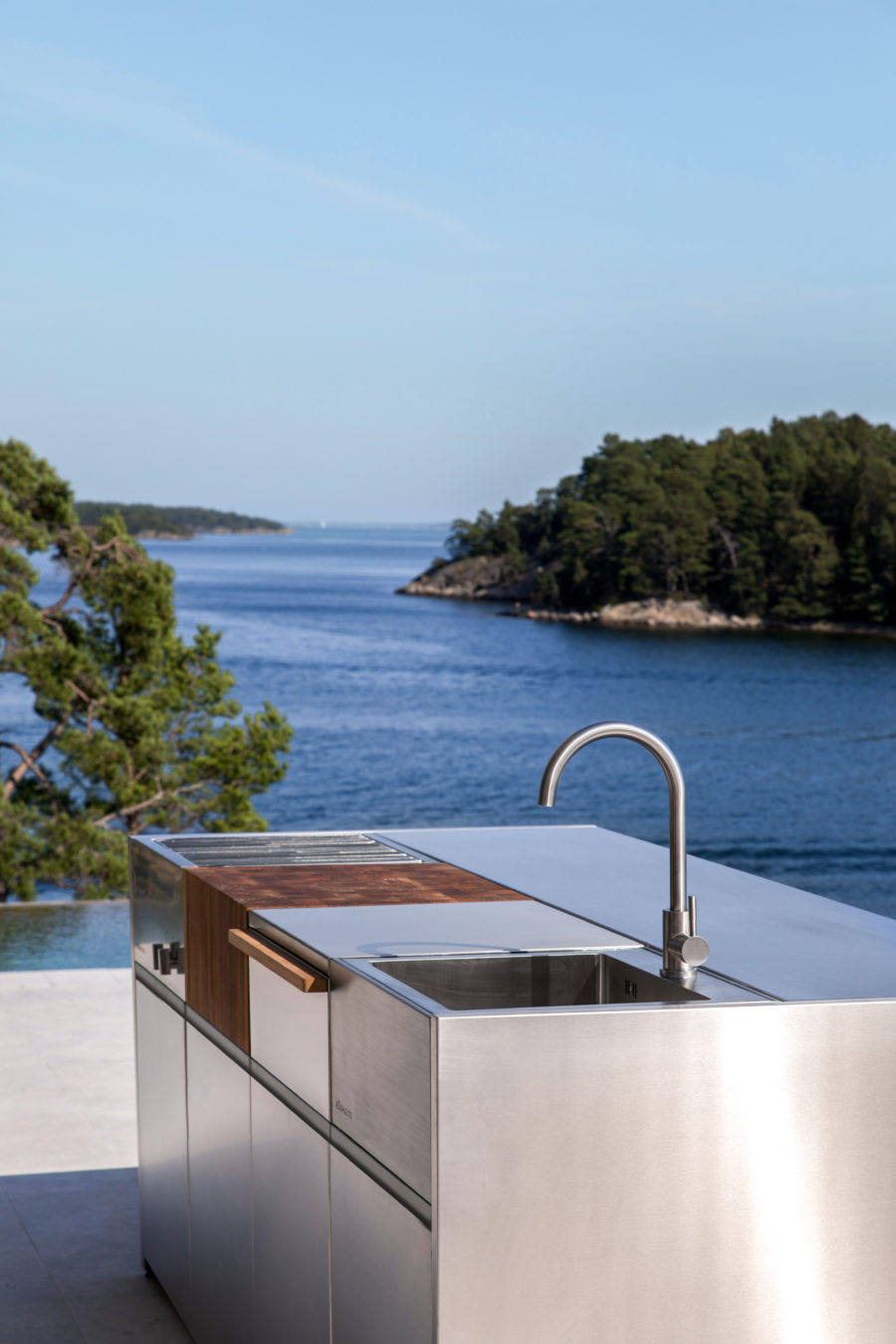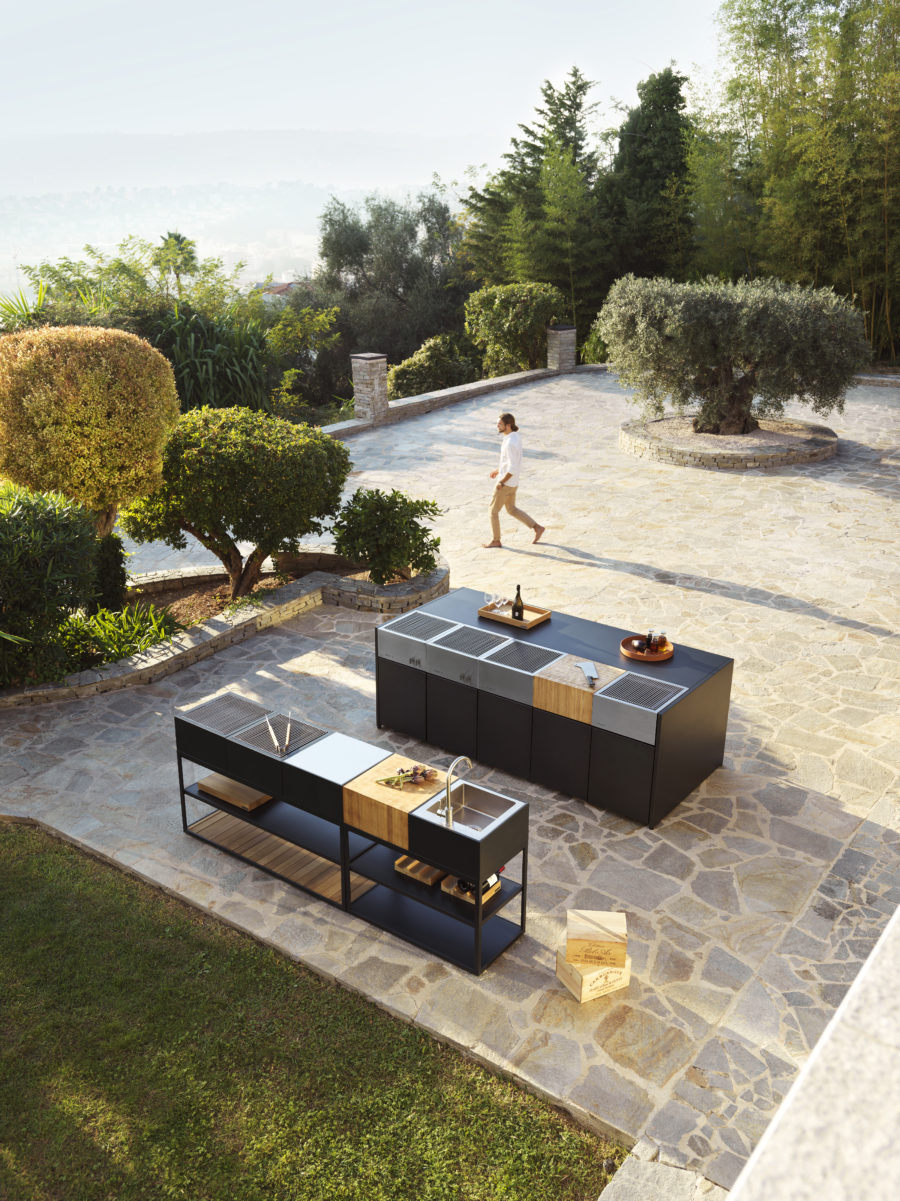 Explore Kitchen Island Products
One concept, one design, one style. Within our offer, you will find any product, piece of furniture, or detail needed for your outdoor area. From cooking area, dinner area, lounge area to pool area; all products have a minimalistic, architectural, and contemporary design. 
Kitchen Island Products
Downloads
Assembly Instructions

Röshults Marketing Toolbox
Images

Röshults Marketing Toolbox

Röshults Marketing Toolbox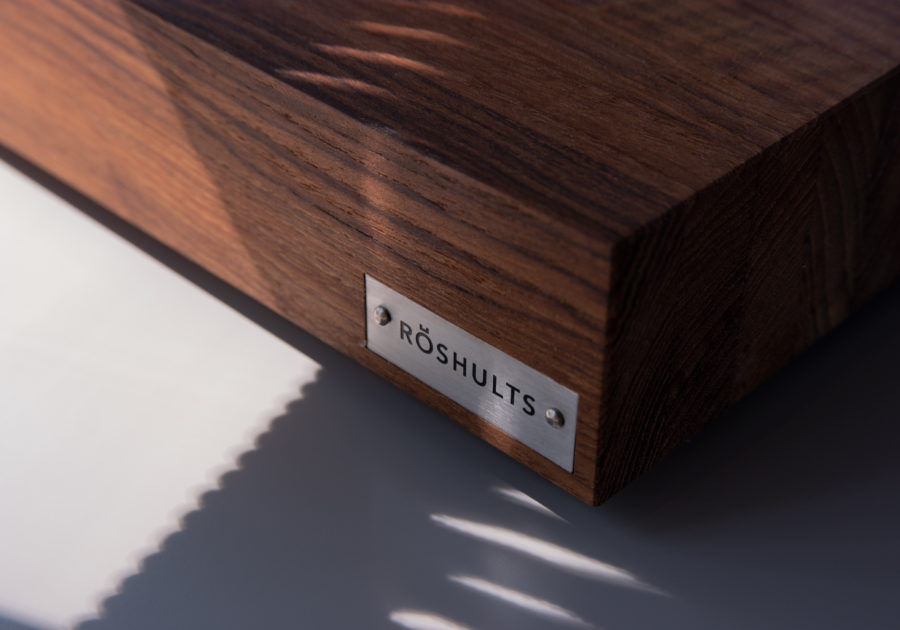 The Materials
Within each category of materials, we have looked for the absolute highest quality, to ensure that our product lives up to your expectations.
Explore our Materials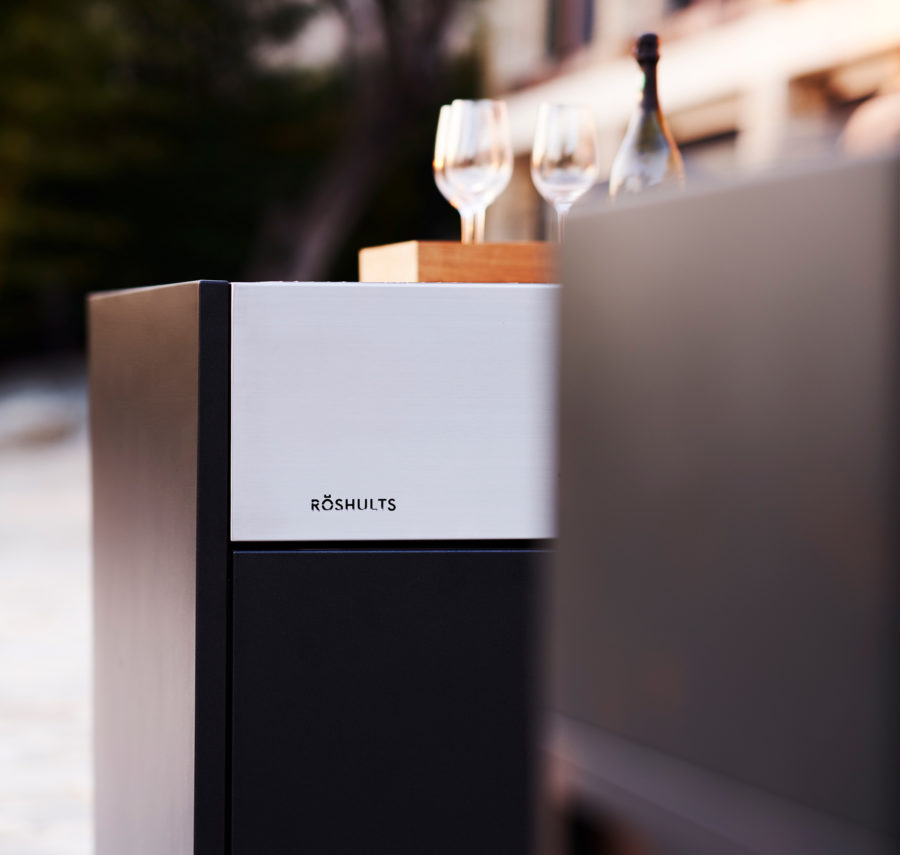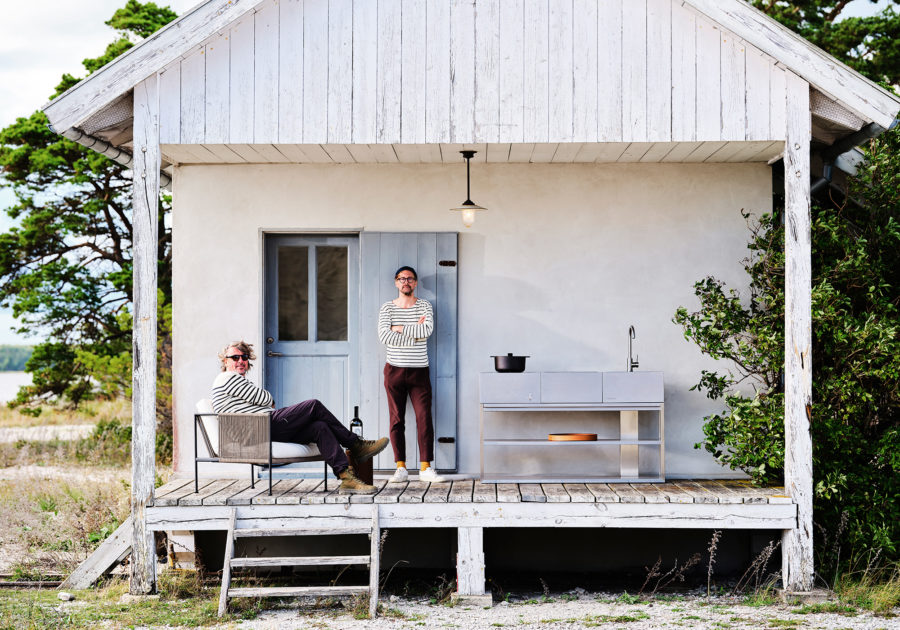 Meet Our Designers:
Broberg & Ridderstråle
Röshults outdoor kitchen is designed by the award-winning designer duo Broberg & Ridderstråle, based in Stockholm.
Read their story