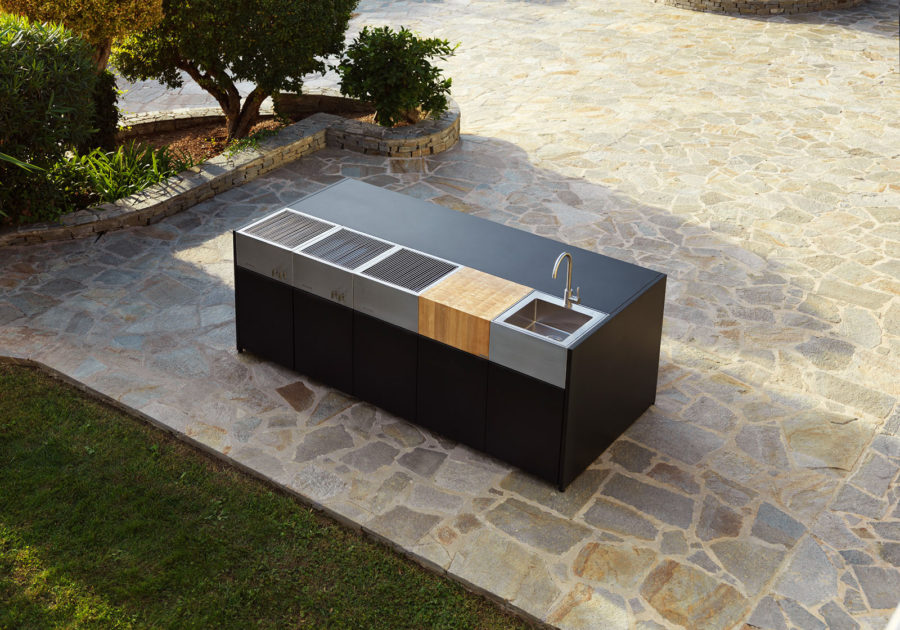 Röshults Collections
Design Your Own Outdoor Kitchen Setting
Outdoor Kitchens
and beyond
An outdoor kitchen opens up new and endless possibilities within food, friends, and memorable moments. Discover our outdoor kitchen designs and their many thought-out modules. Along with design details and ingenious solutions you can now take your outdoor area to the next level of style and comfort. 
Create an outdoor kitchen
that will open your mind,
your soul and your senses.
Create the Outdoor Kitchen of Your Dreams
Röshults Kitchen Island is a luxurious outdoor kitchen, complete with the highest quality materials, exclusive features, and contemporary design. All modules are flexible and will enable you to choose every detail, and every functionality to set the final design of your kitchen. To complete your kitchen, add a wood-fire pizza oven.
Three Steps To Outdoor Kitchen Perfection
The core principle of Röshults Outdoor Kitchen is straightforward, and as you work your way through a few steps you will see your kitchen come to life – in complete harmony with your wishes, your lifestyle, and your specific needs. Just imagine your ideal combination of features and design, and start your journey by choosing what you want to do in your future Kitchen Island. The number of modules will determine the width of your configuration. Start your journey by selecting the functionalities you want. in your Kitchen Island. These are determined by which modules you choose. Do you want a gas or charcoal grill? A teak wood cutting board or a Carrara marble countertop? With our many choices and features, anything is possible. The Kitchen Island's foundation consists of cabinets – with various functionalities and appliances behind the doors. Explore the full Röshults range, and let your creativity work its way through a plethora of interior features, such as fridges, ice-cube-makers, and flexible storage. When you have decided on the functionalities and features of your outdoor kitchen, it's time to add the final touch to your combination. This is when the finish of the doors, and the frame's top, front, back, and side panels are decided. If you want a bar counter at the back of your Kitchen Island, there are several options to choose from to create your design outdoor kitchen and bar combination. 
Full Flexibility, Endless Possibilities
The flexibility of Röshults Outdoor Kitchen is one of the many things that we are specifically proud of, as it will let your ideas flow and your creativity flourish. Of course, with exceptionally high-quality materials and minimalistic design. No matter what you dream of, your future outdoor life will open your mind and heart. Together we will create a kitchen that will last a lifetime.
Plan Your Outdoor Kitchen Online
Want to get started right now? Just take a look at our online planning tool. Here you can plan and visualize your future outdoor kitchen. Start by adding your choice of features, modules, and details, and explore the many design possibilities to create your specific combination. When perfected, contact your nearest Röshults Partner – and they will guide you through the process.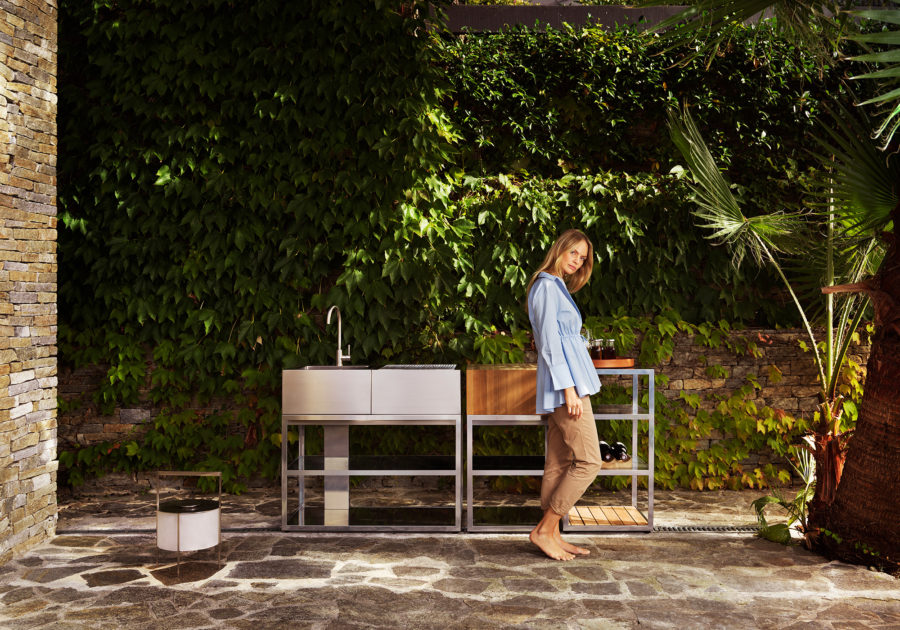 Röshults Builder
Use our planning tool to visualize your future outdoor kitchen. Add features, and explore the design to create your specific combination. When perfected, contact your nearest Röshults Partner and they will guide you through the process.
Explore Röshults Builder