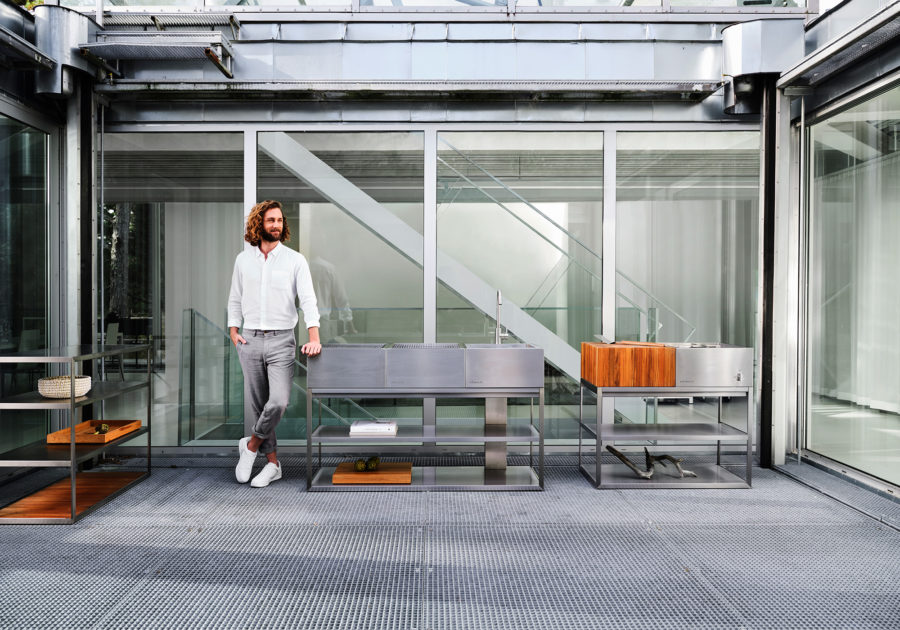 Röshults Collections
Design Your Open Kitchen
Full Flexibility,
Unstoppable
Creativity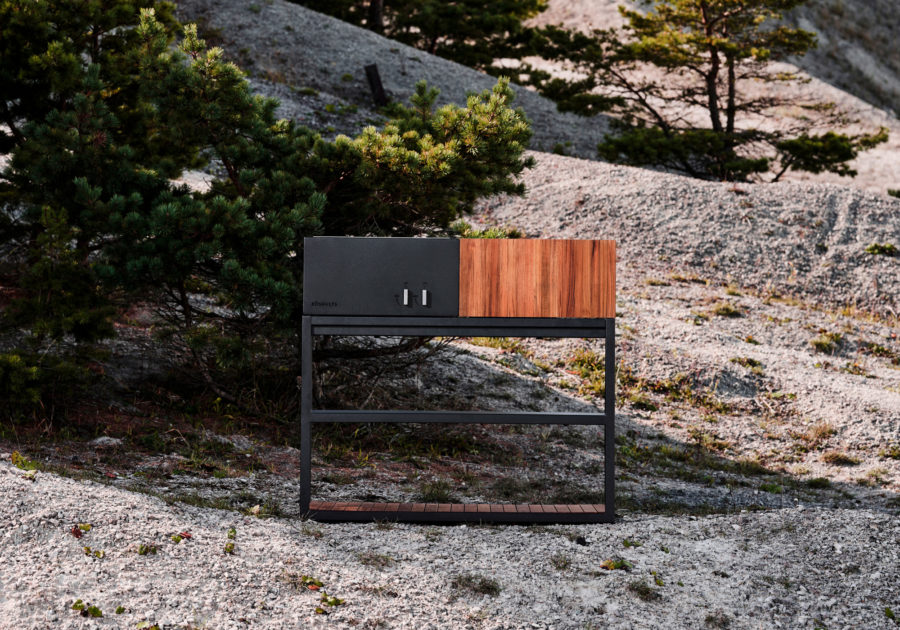 Minimalistic,
Yet Magnificent
The flexibility of Röshults Open Kitchen will let your ideas flow and your creativity flourish. Of course, with exceptionally high-quality materials and minimalistic design. No matter what you dream of, your future outdoor life will open your mind, and your heart. Together we'll create a kitchen that will last a lifetime.
Build Your Own Open Kitchen
Example of configurations
ESSENTIAL, AND OPEN-MINDED
Three Steps To
Kitchen Perfection
Your Röshults Open Kitchen is completed in three pivotal steps, which together form a minimalistic, yet magnificent combination of your choice.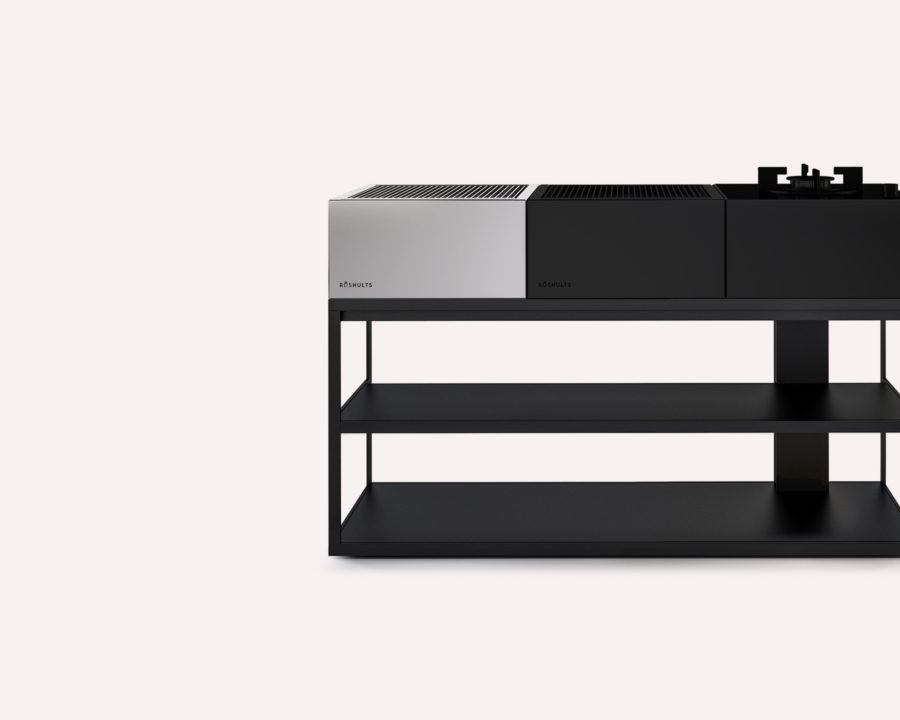 1. Modules
First, select the functionalities for your Open Kitchen. Imagine your ideal combination of features and design, and start your journey by choosing how you want to use it. The number of modules and functionalities will set the measurements of your configuration.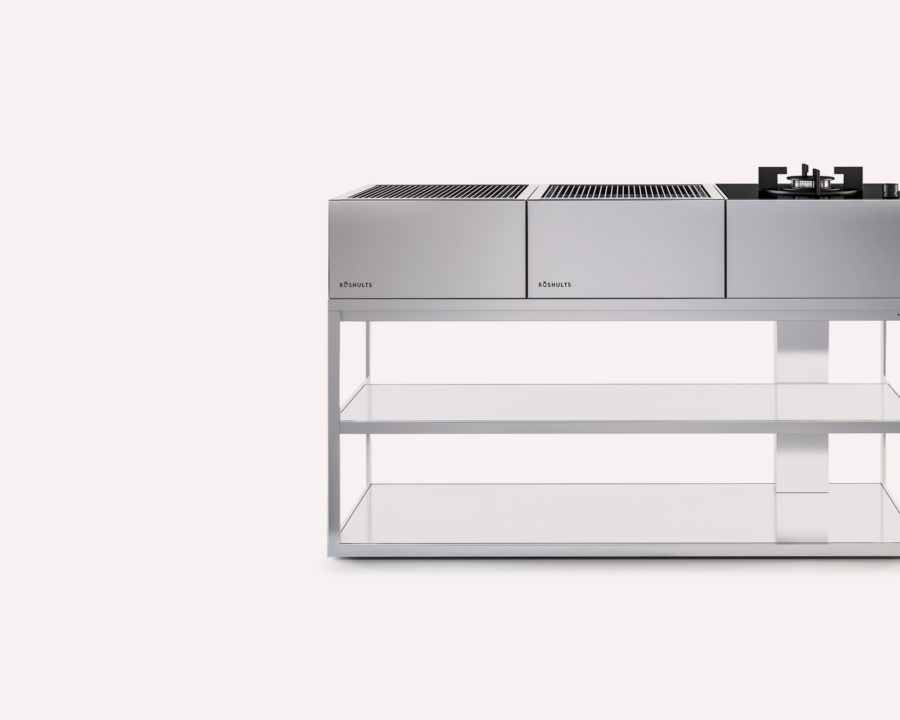 2. Finish
Now, it's time to give your Open Kitchen its finish. The appearance of the modules as well as the frame are all up to you, and you can choose any combination of stainless steel and anthracite.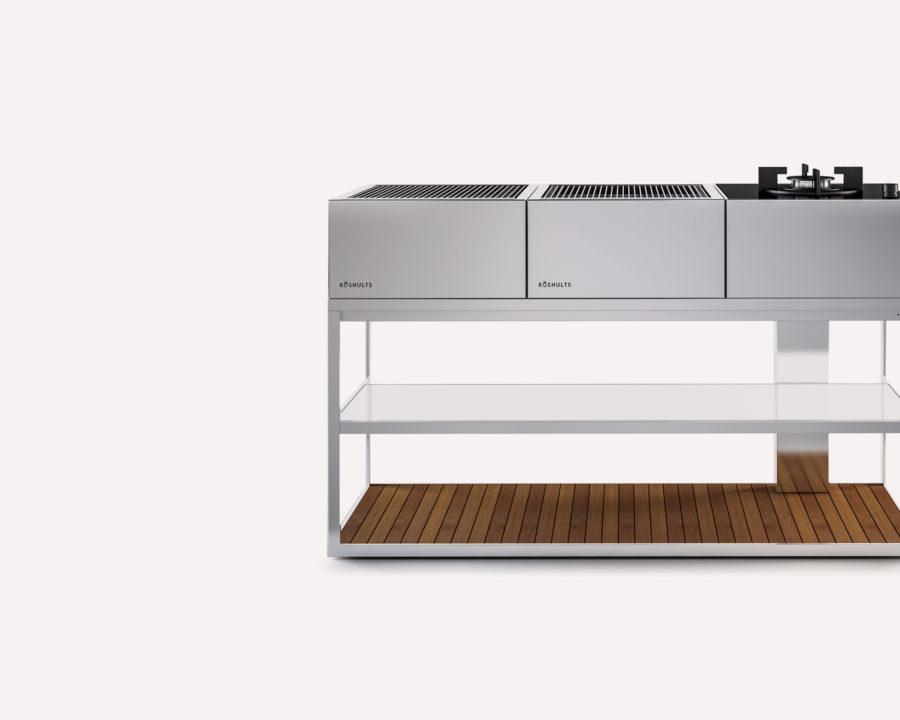 3. Frame
As its name suggests, Open Kitchen has an open frame, which will allow your creativity to form its final appearance. The design of the bottom shelf is also of your choice: in line with the frame's design, or in teak.
Röshults Builder
Use our planning tool to visualize your future outdoor kitchen. Add features, and explore the design to create your specific combination. When perfected, contact your nearest Röshults Partner and they will guide you through the process.
Explore Röshults Builder
Keep an open mind, and an
open heart – and the good life
will come to you.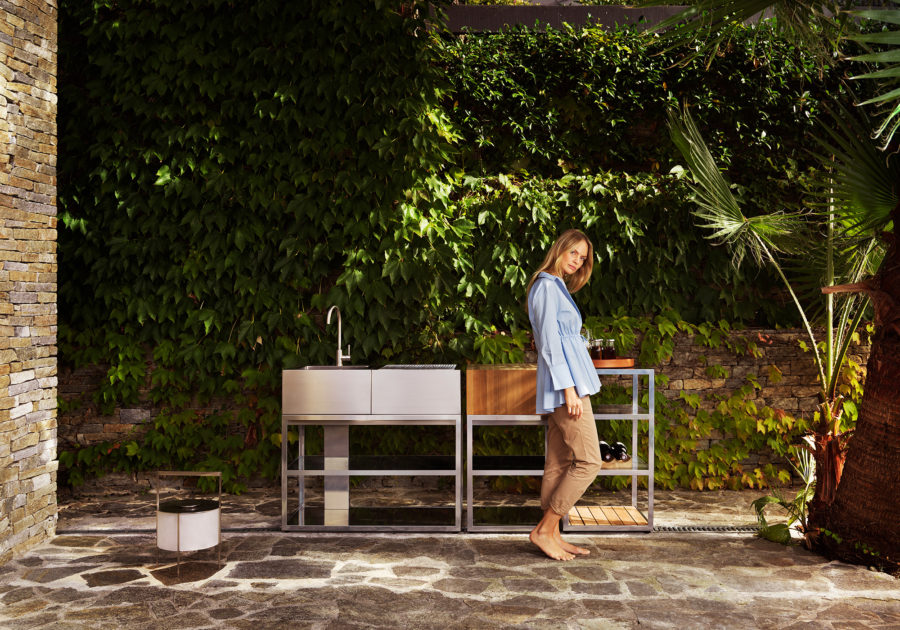 Kitchen Features
Röshults Open Kitchen is created from your own combination of modules.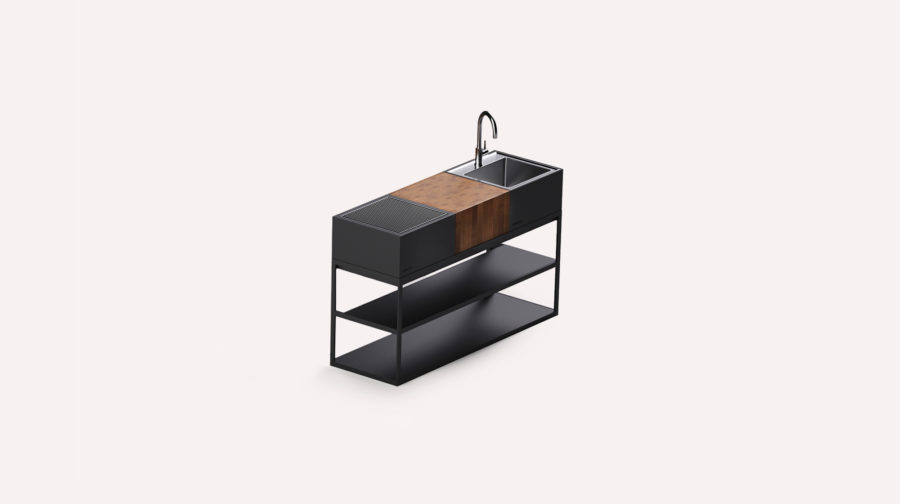 Solitary Open Kitchen
Initially Open Kitchen was a solitary outdoor kitchen, with a slim and minimalistic look. This is now a modern classic and a sublime option if you want to place your kitchen against a wall, or where there is less room, such as on a terrace or narrow spaces. This version can also be placed back-to-back or create an L-shaped kitchen.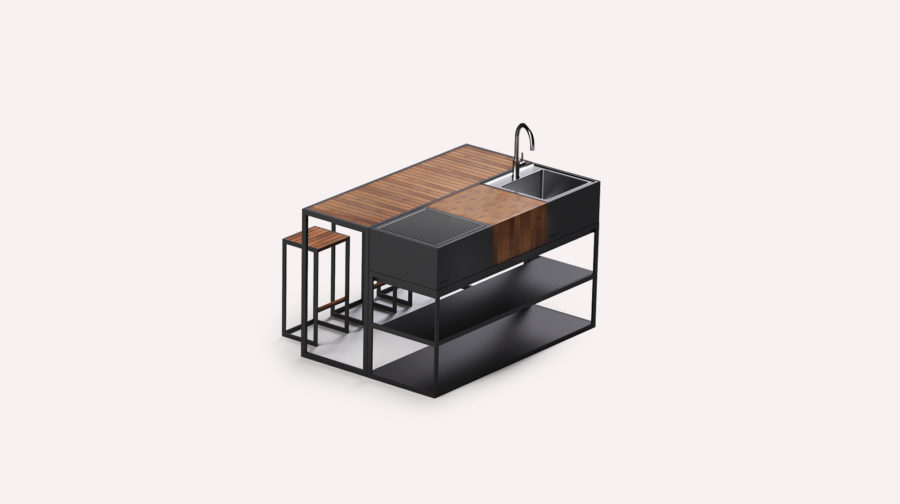 Open Kitchen + Open Bistro
Get the most out of your Open Kitchen by complementing it with Röshults Open Bistro. They will align perfectly, and give the opportunity to gather all your loved ones when cooking. To complete your combination, add an adequate number of Bar Chair Low.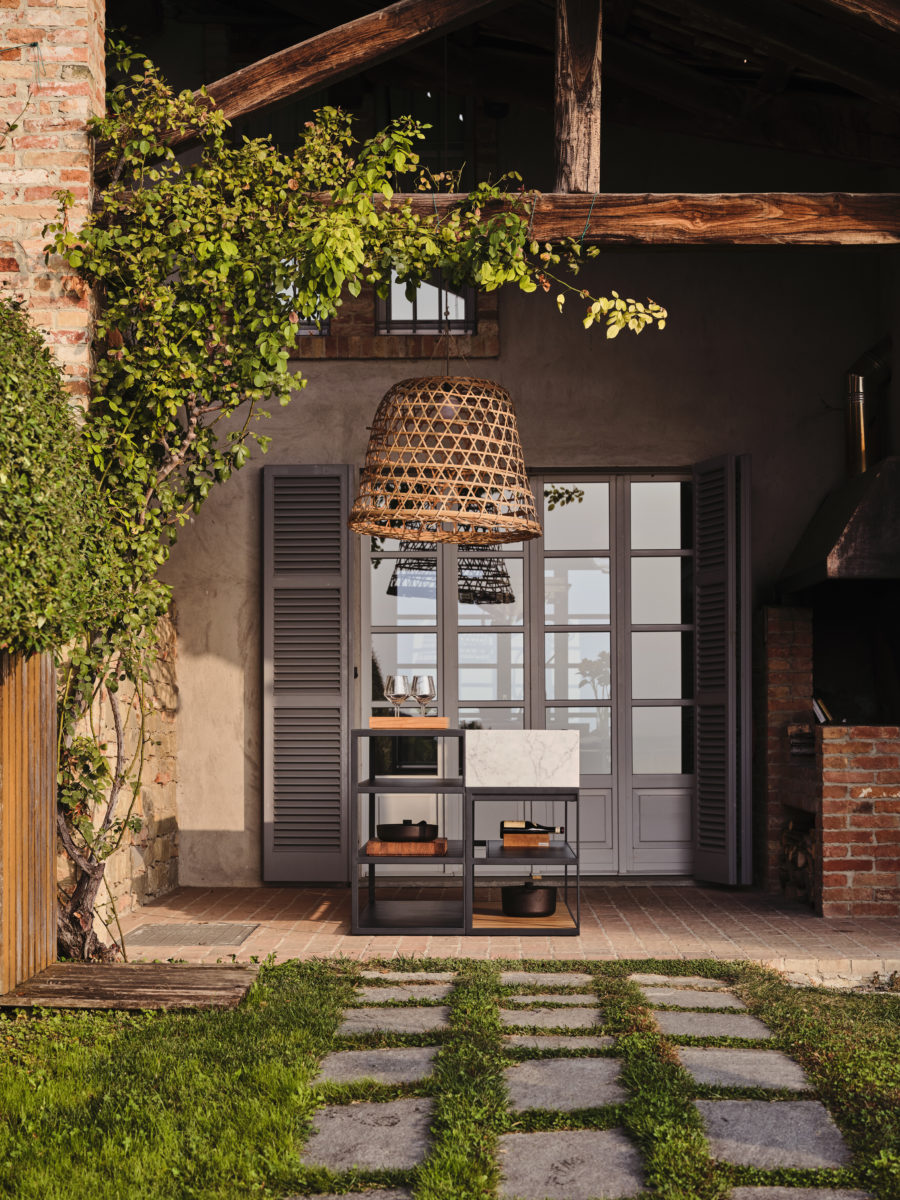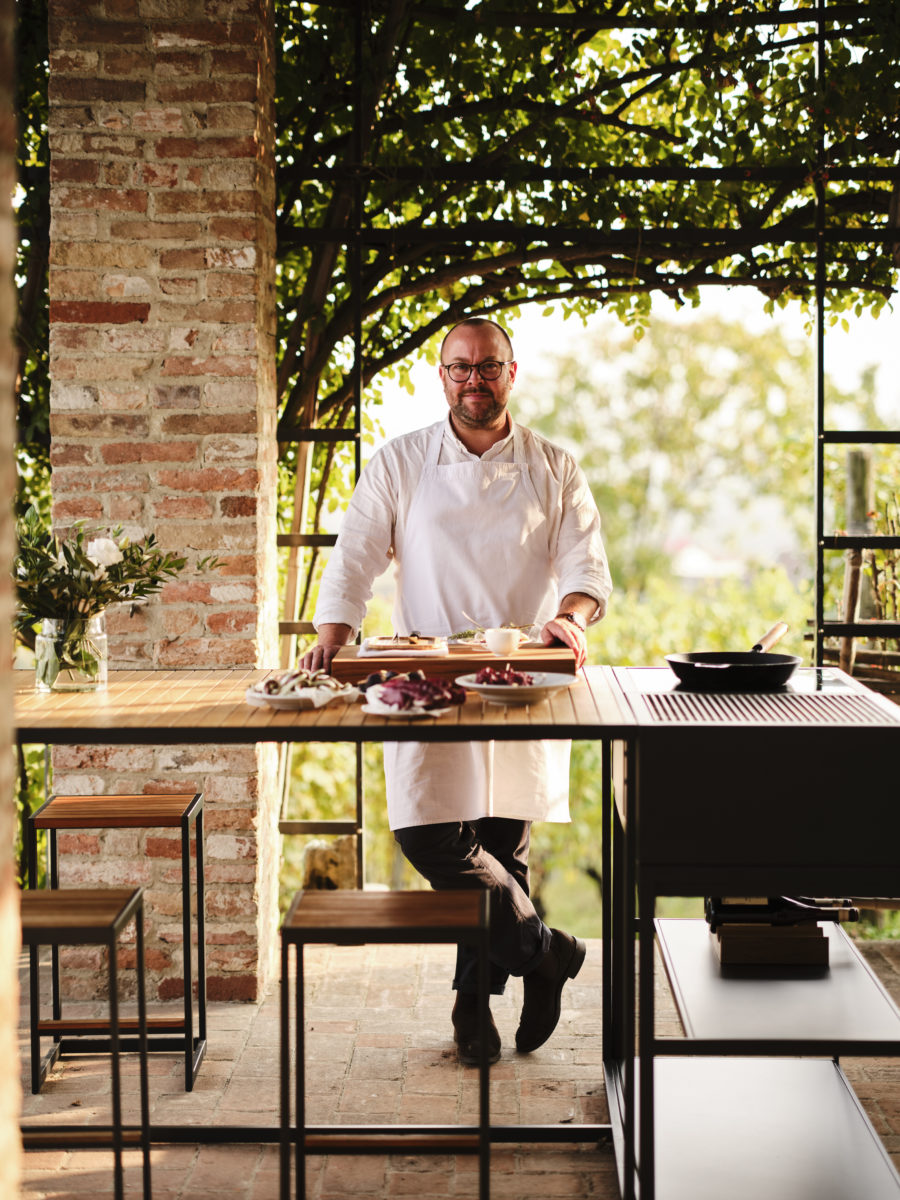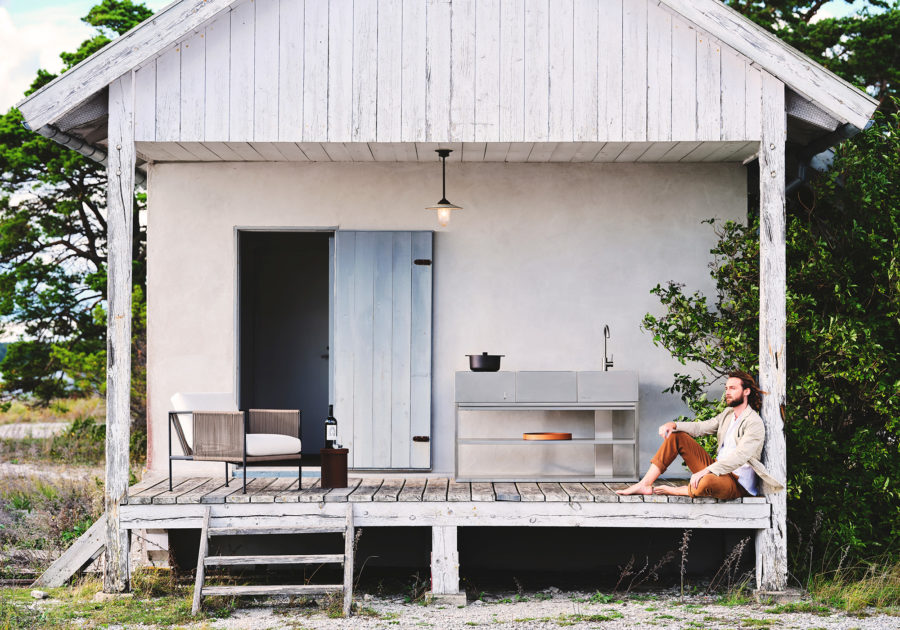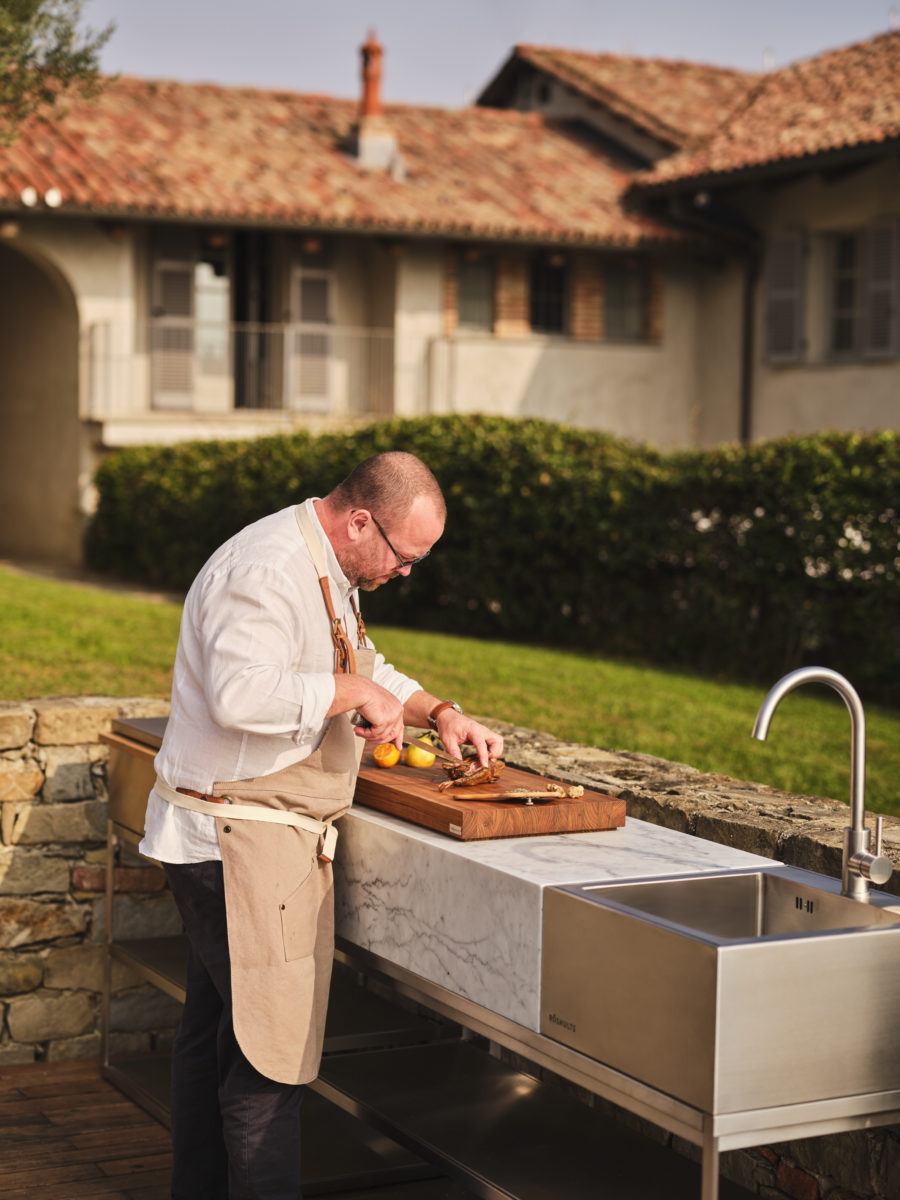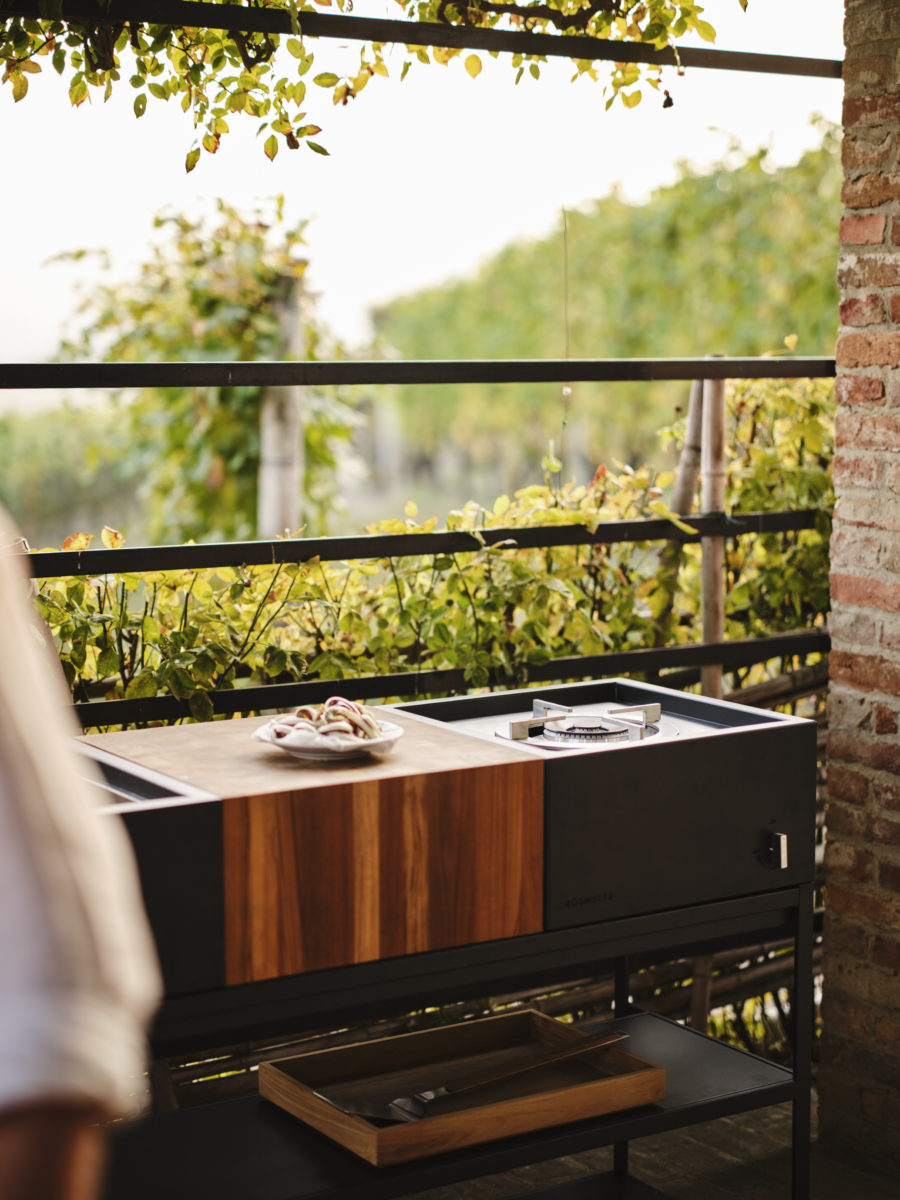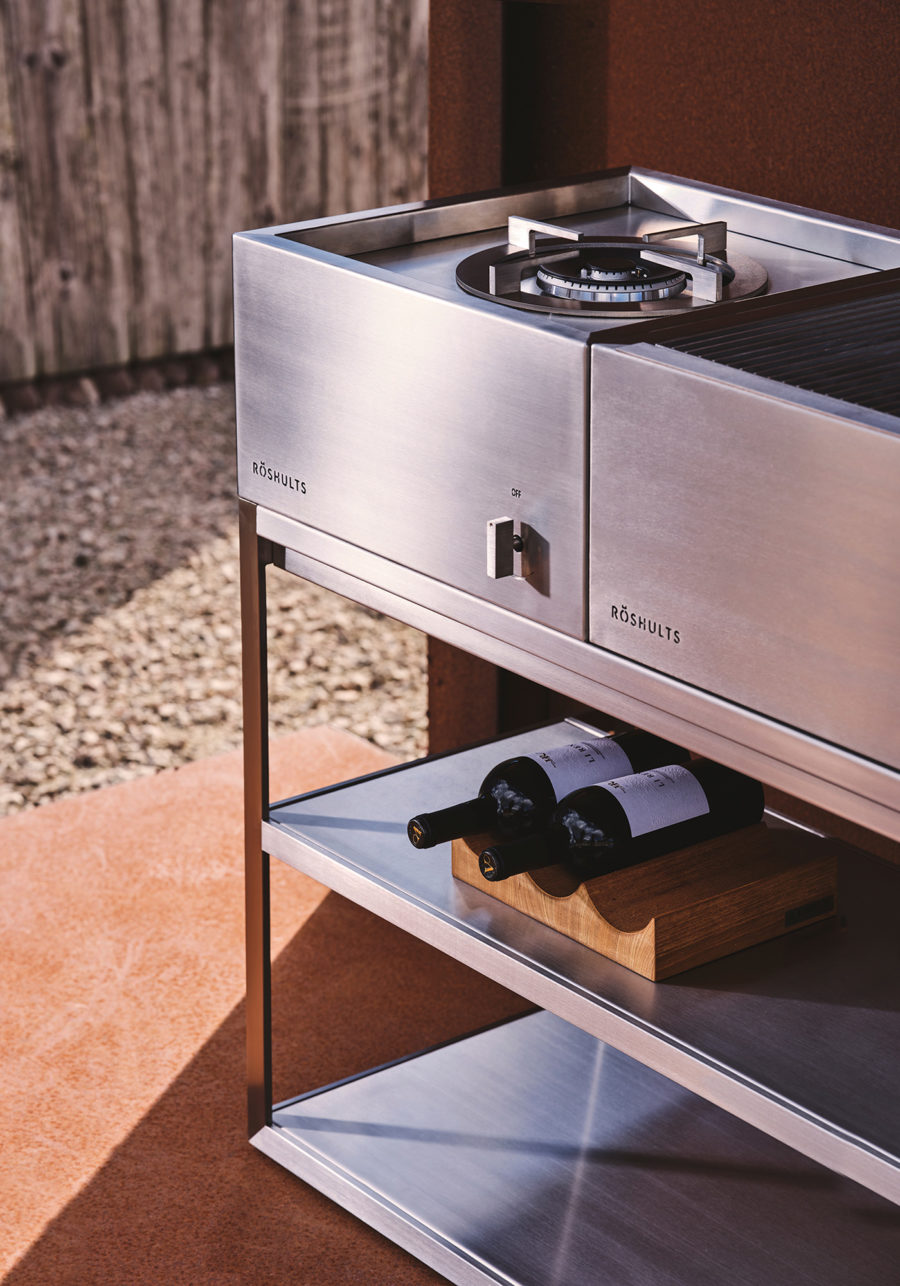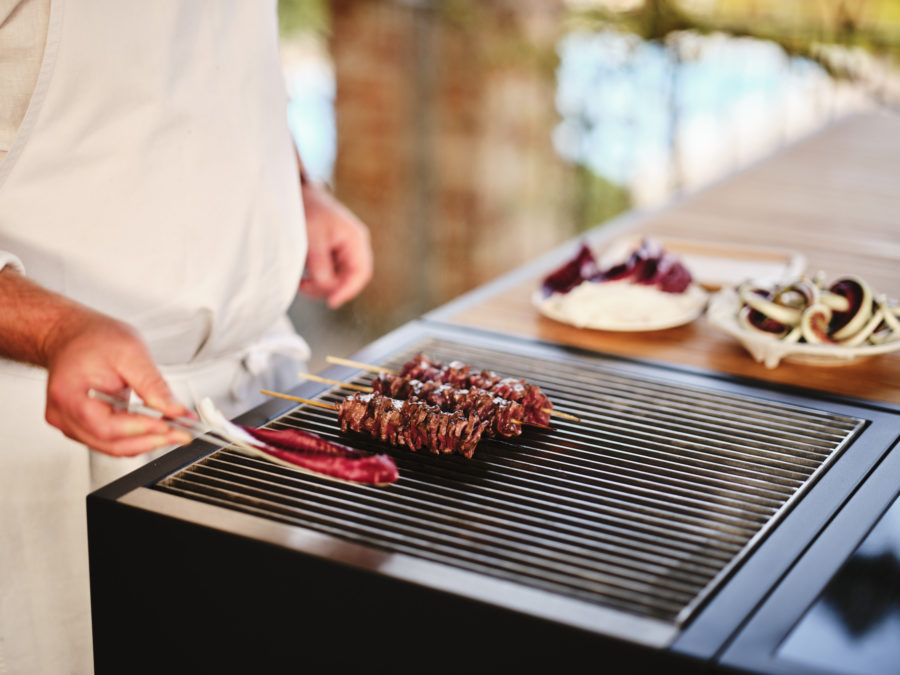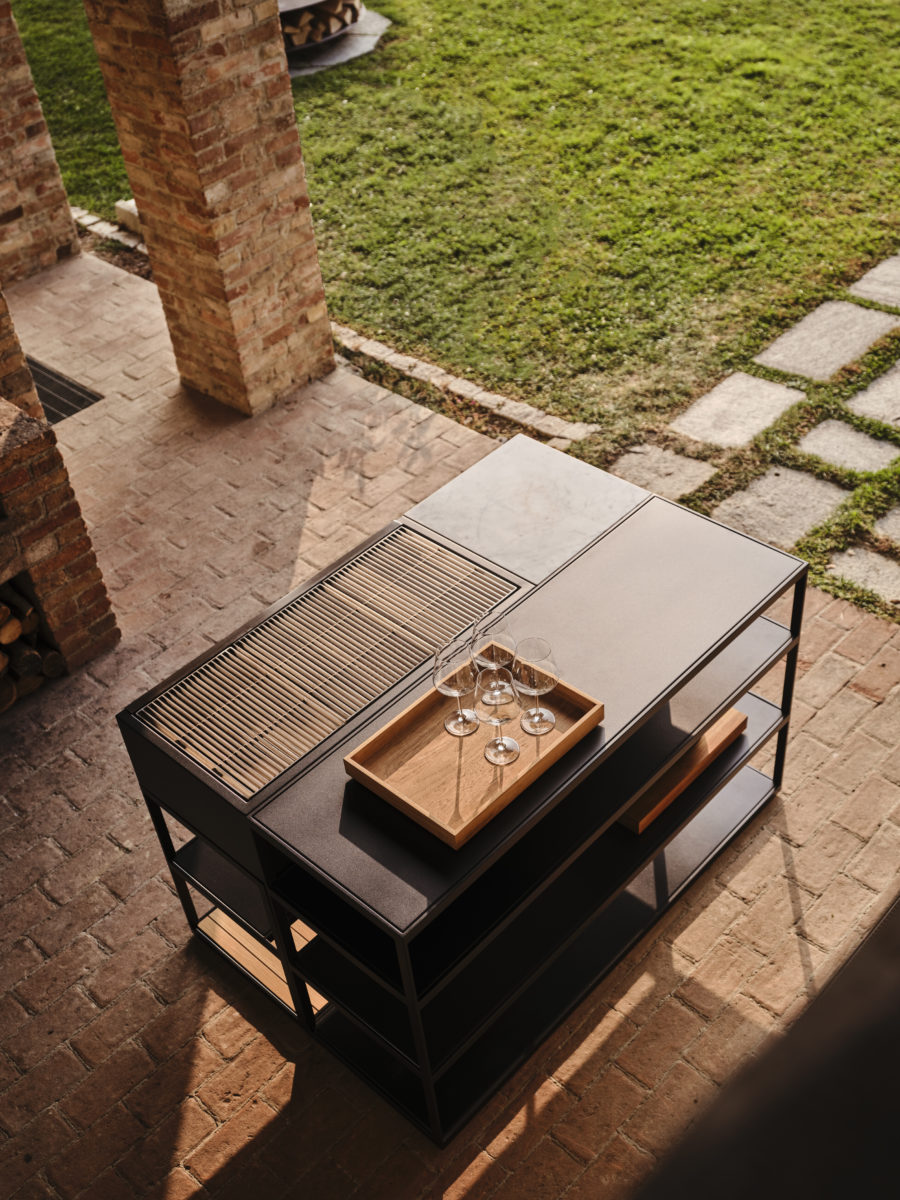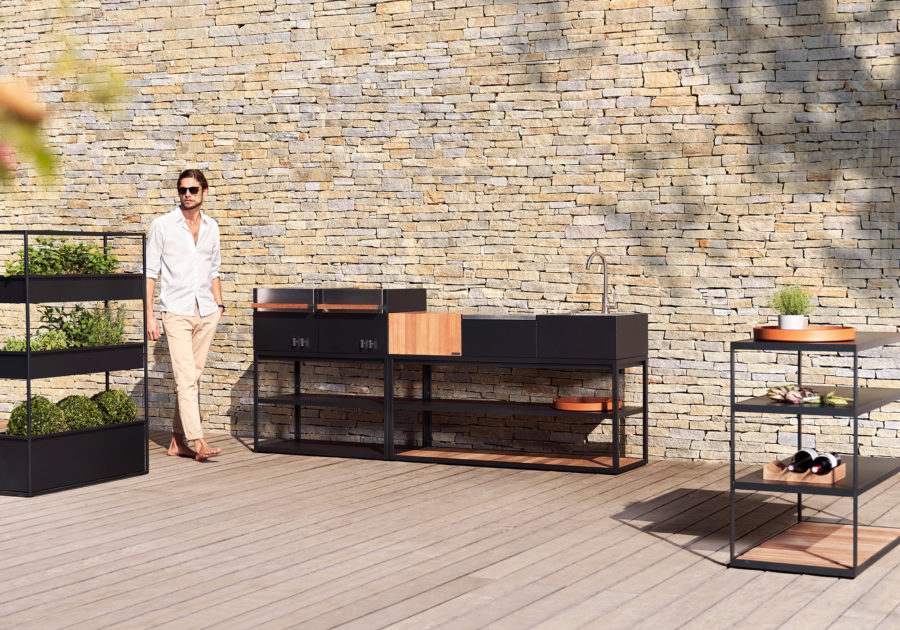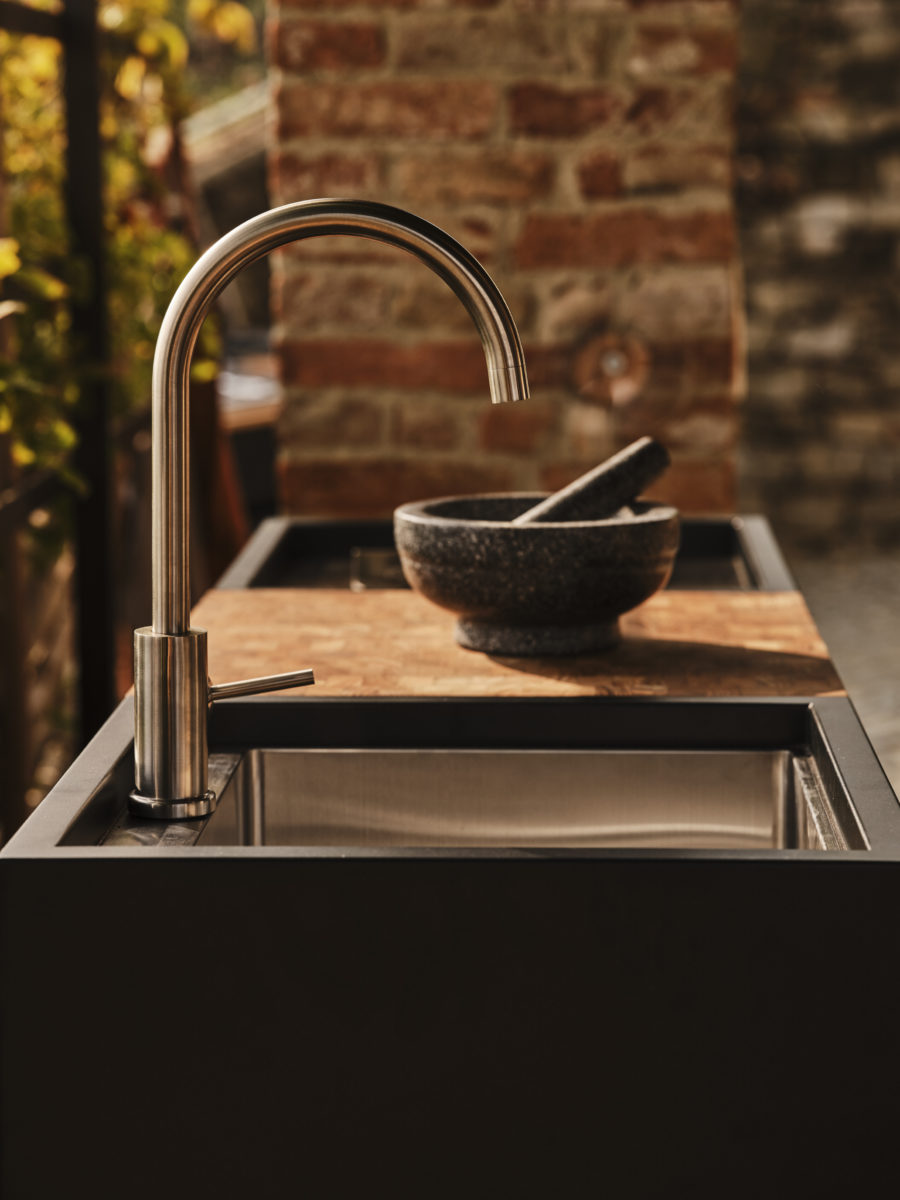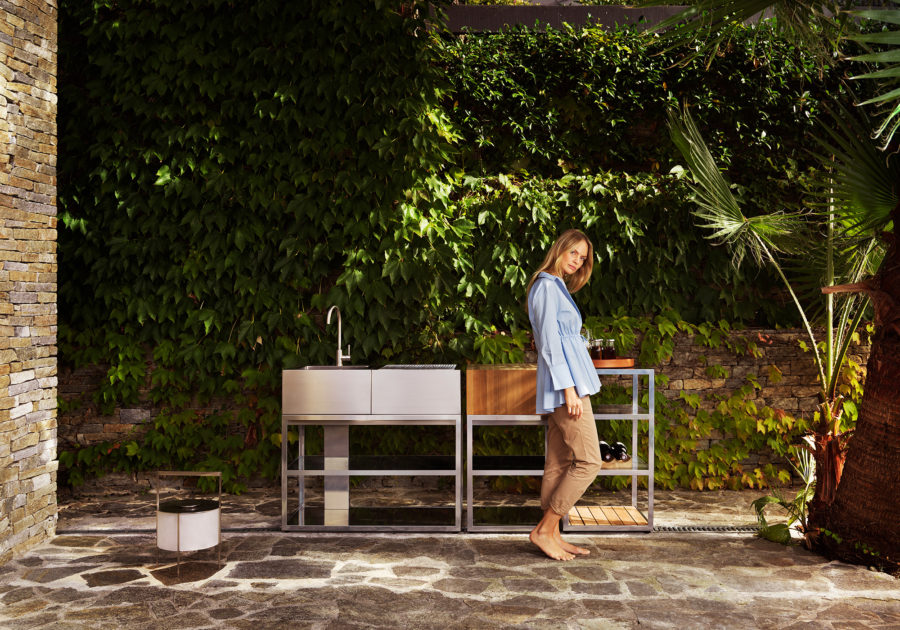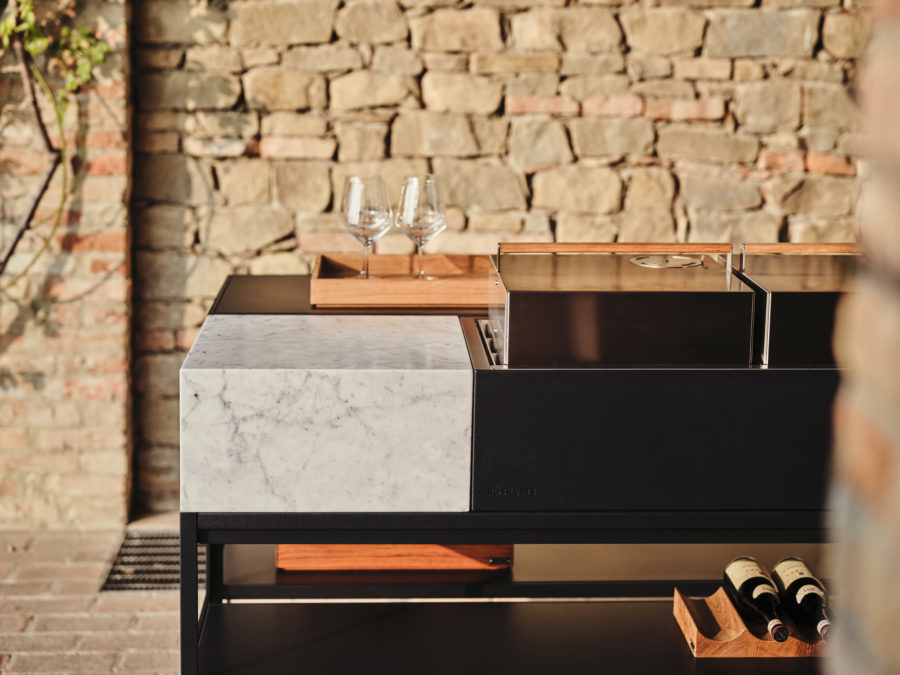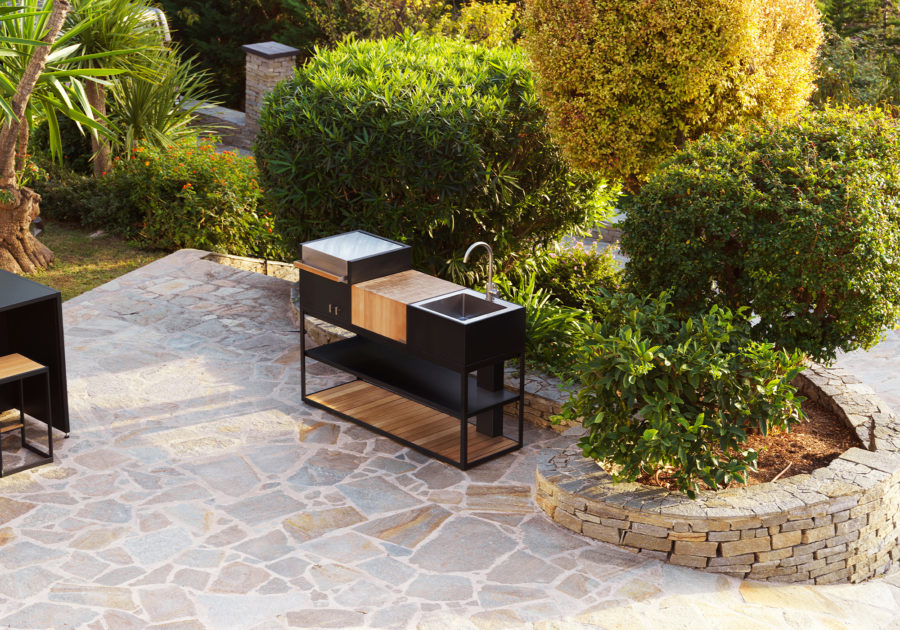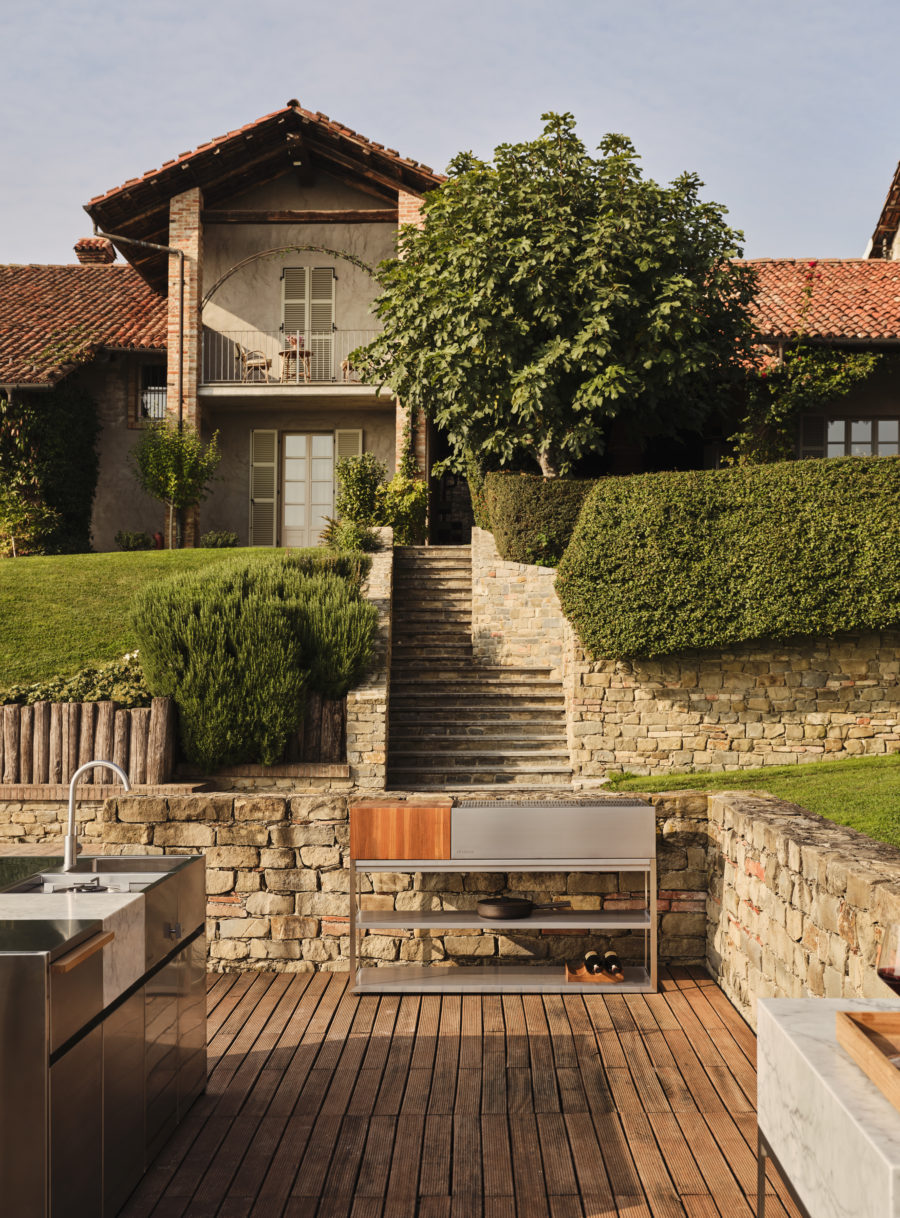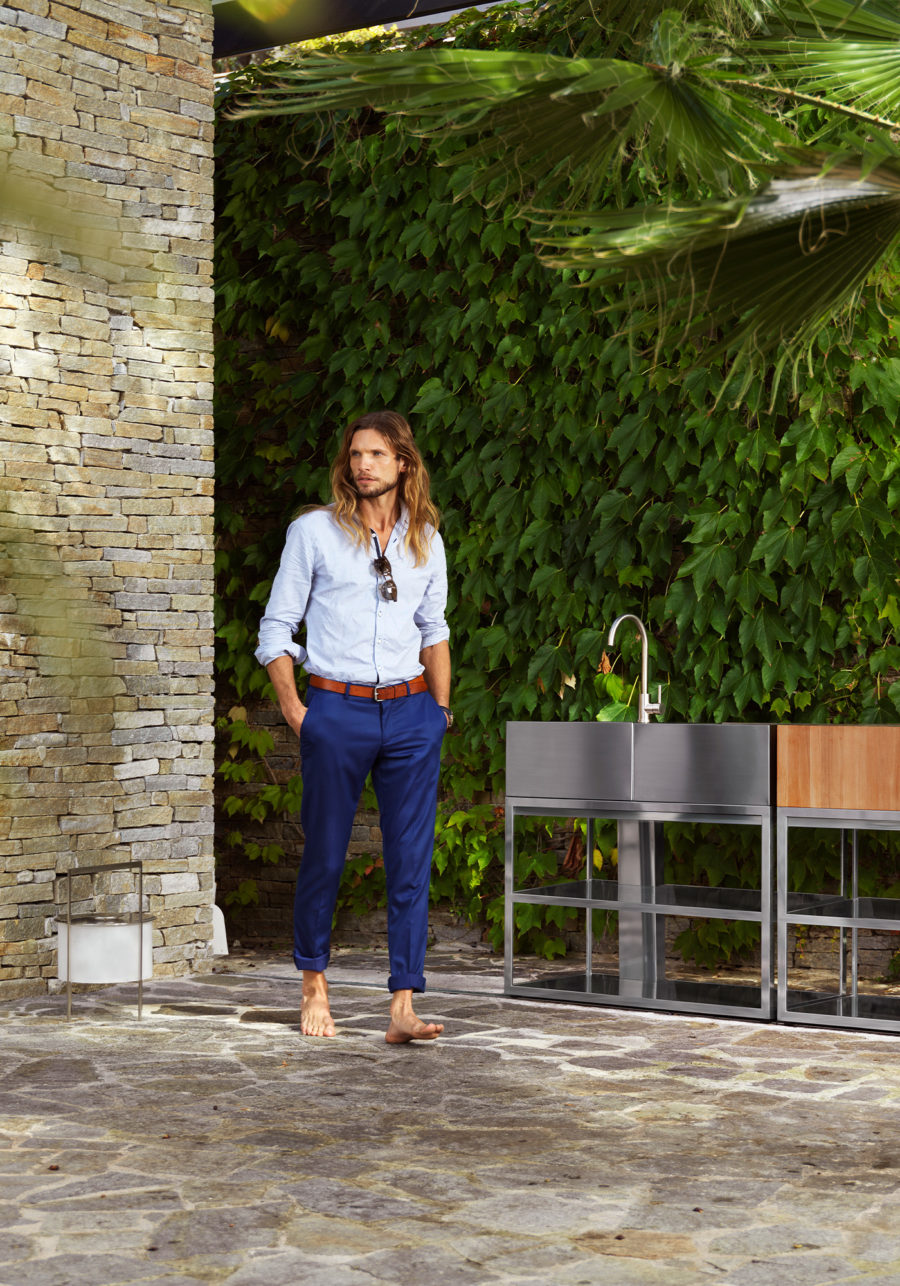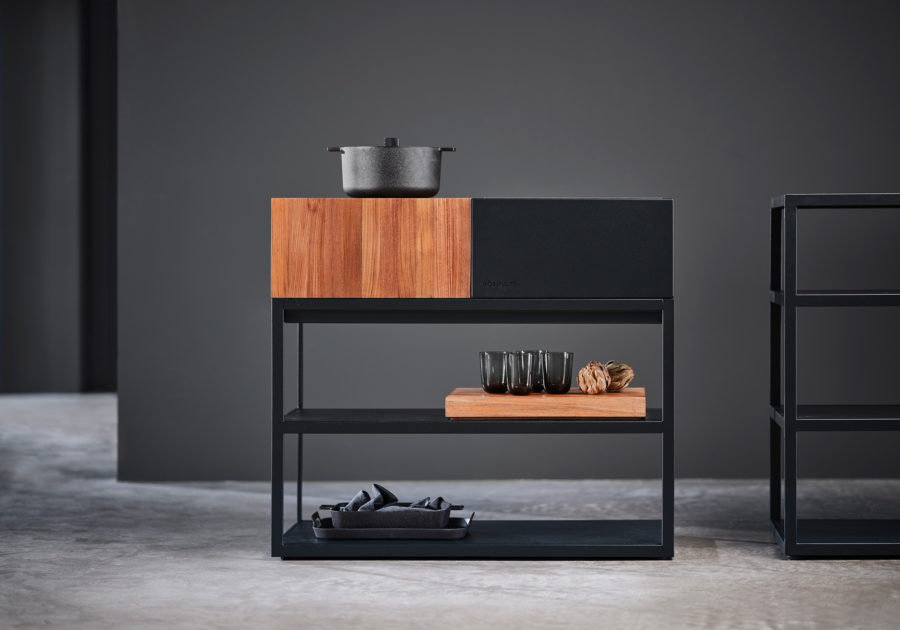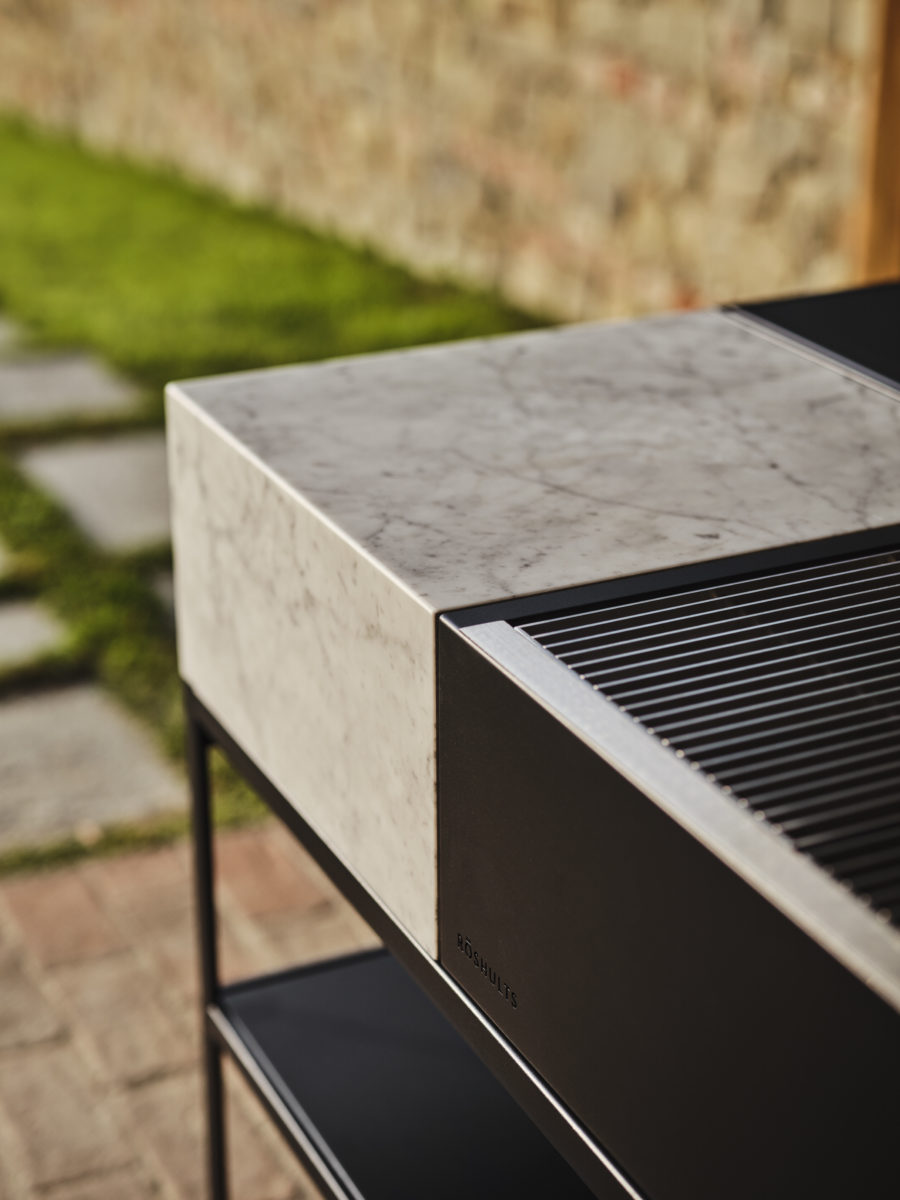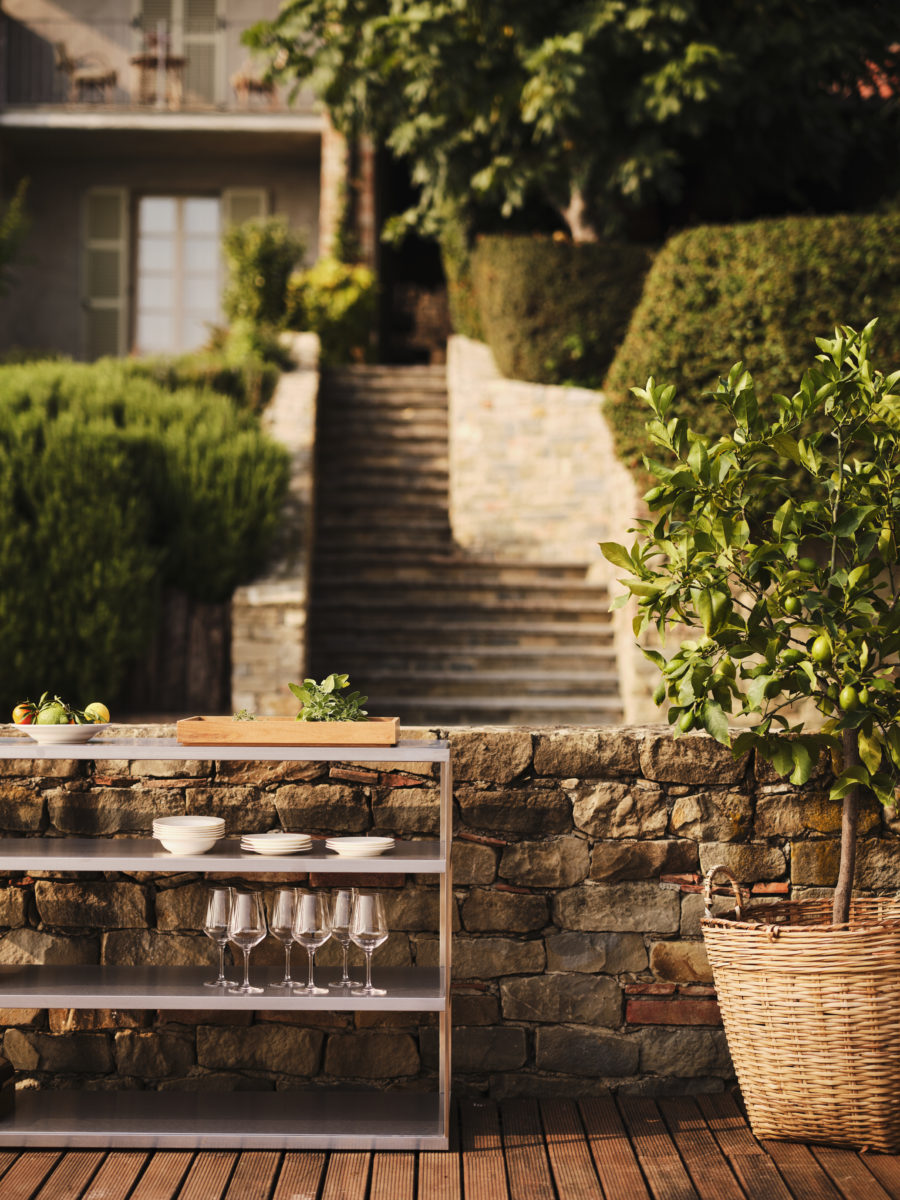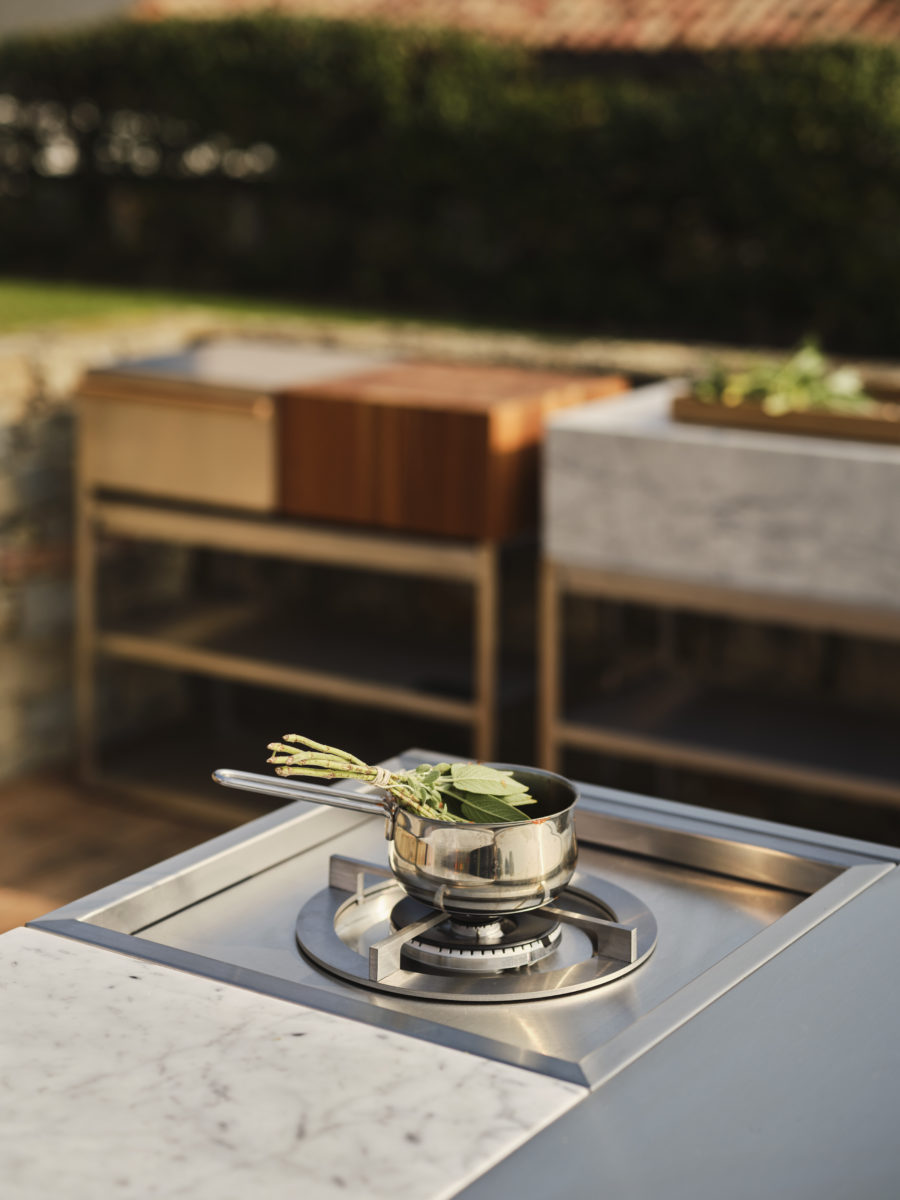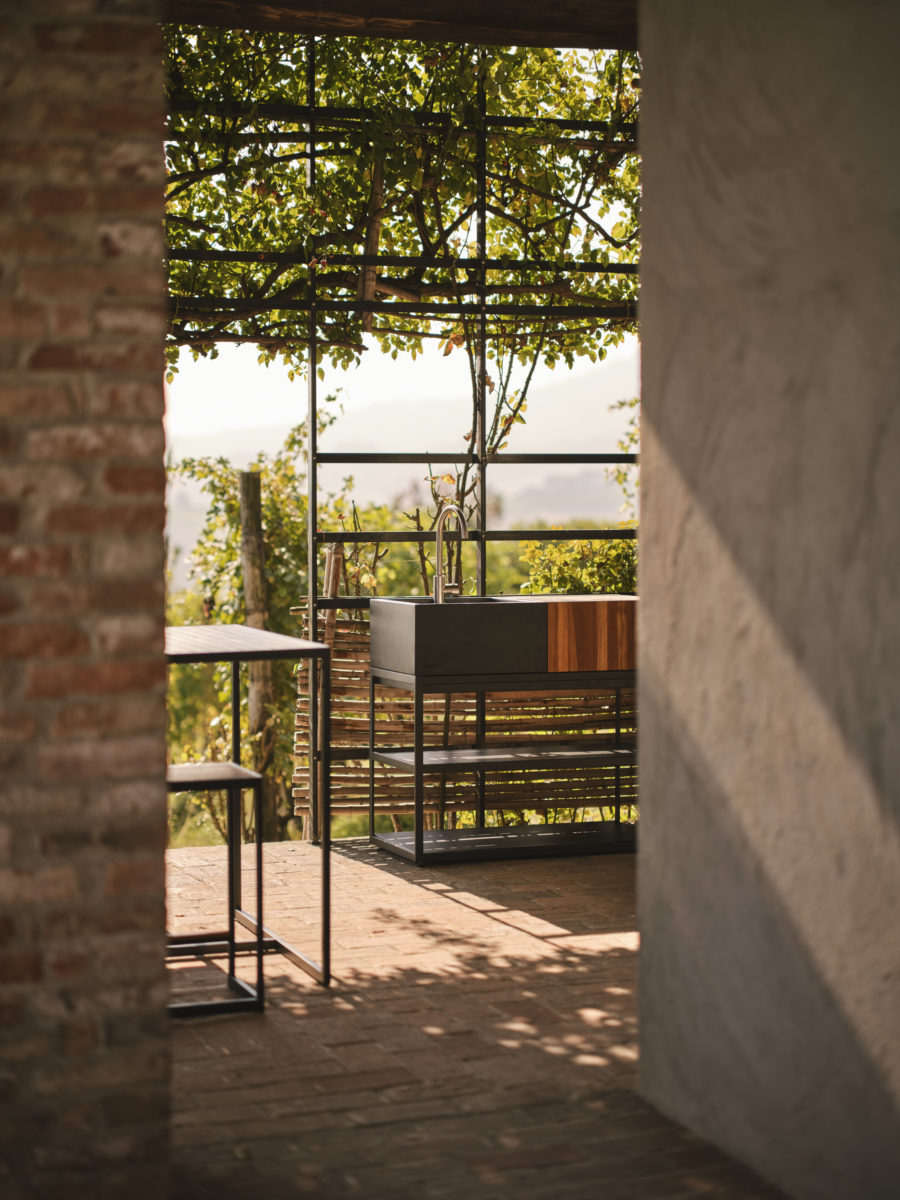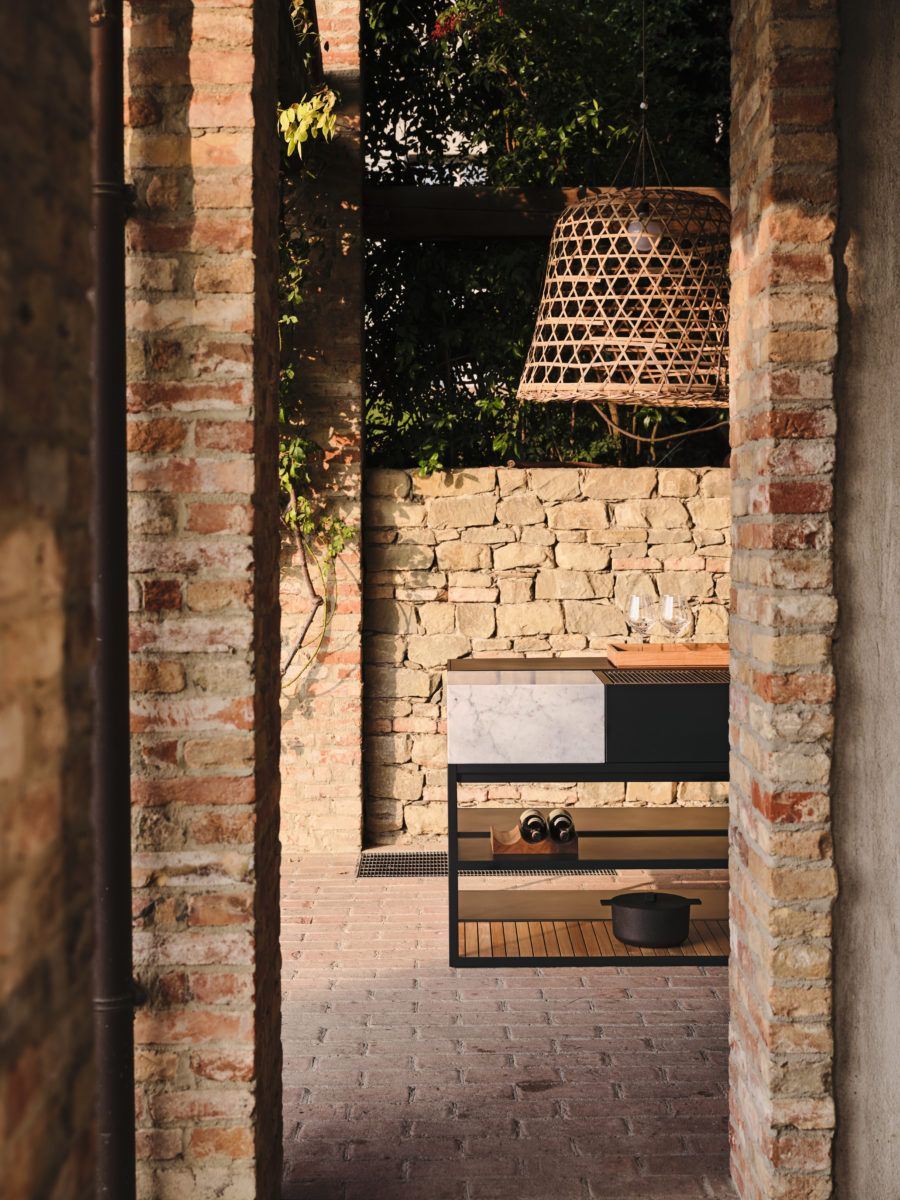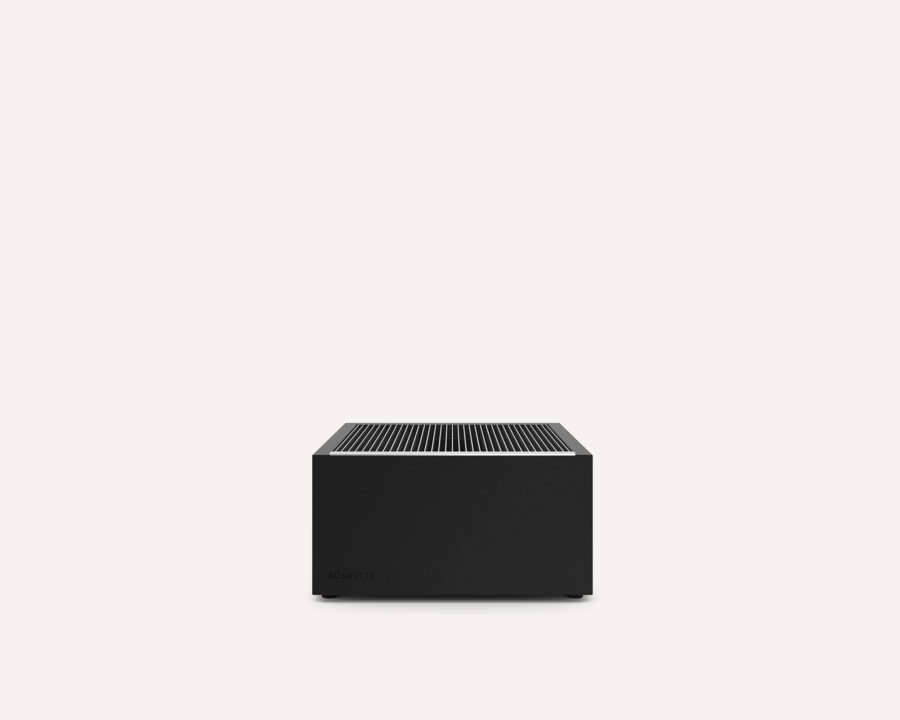 Explore
Open Kitchen
Products
One concept, one design, one style. Within our offer, you will find any product, piece of furniture, or detail needed for your outdoor area. From cooking area, dinner area, lounge area to pool area; all products have a minimalistic, architectural, and contemporary design. 
Open Kitchen Products
Downloads
Assembly Instructions

Röshults Marketing Toolbox
Images

Röshults Marketing Toolbox

Röshults Marketing Toolbox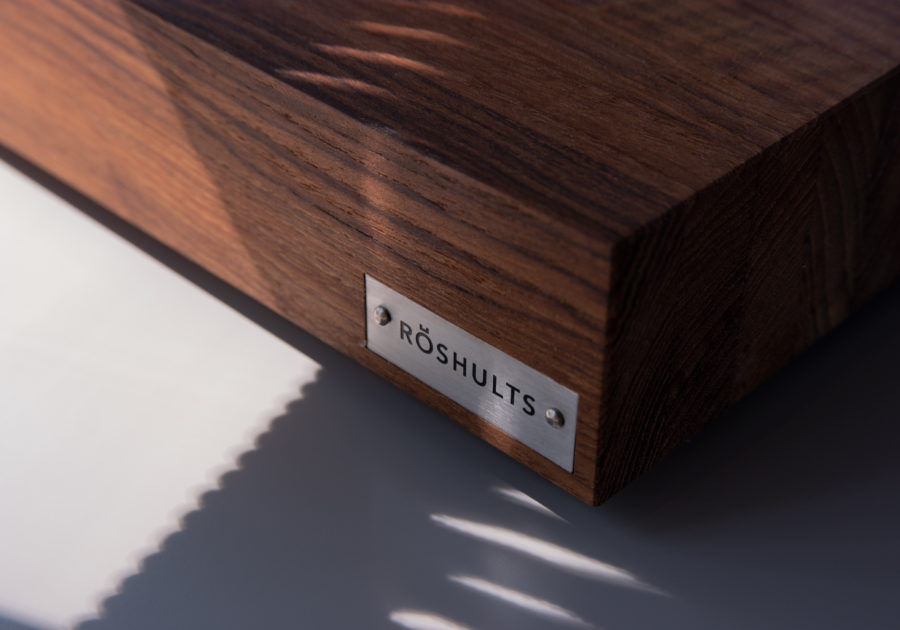 The Materials
Within each category of materials, we have looked for the absolute highest quality, to ensure that our product lives up to your expectations.
Explore our Materials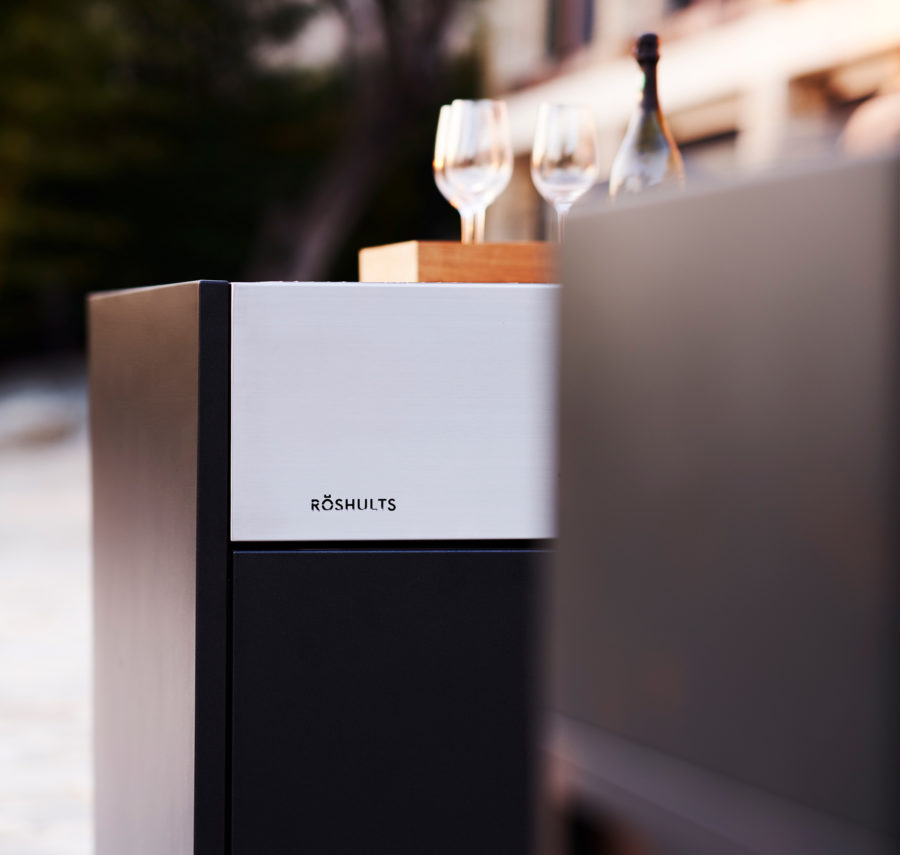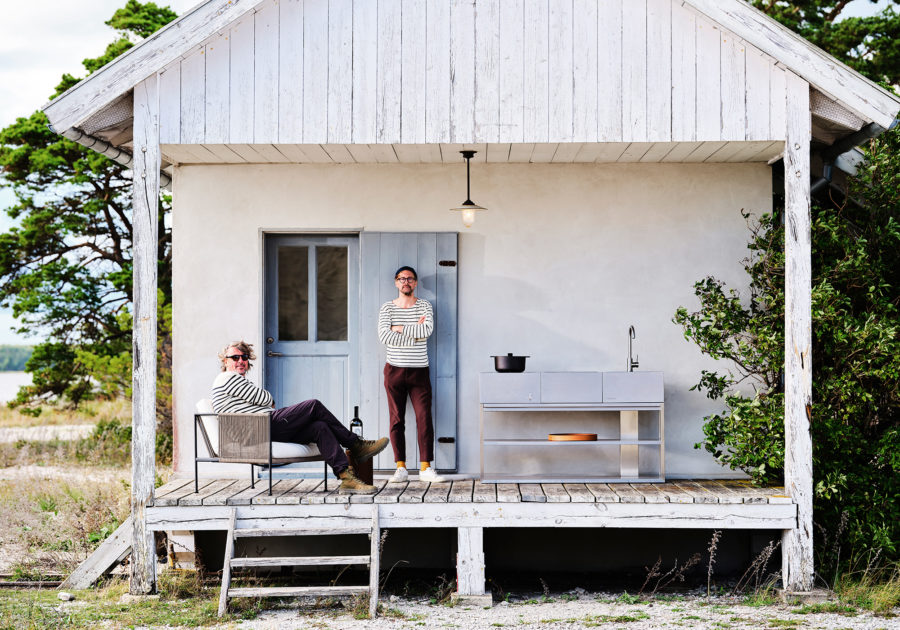 Meet Our Designers:
Broberg & Ridderstråle
Röshults outdoor kitchen is designed by the award-winning designer duo Broberg & Ridderstråle, based in Stockholm.
Read their story