Röshults Collection
Launch
Create the Outdoor Space of Your Dreams.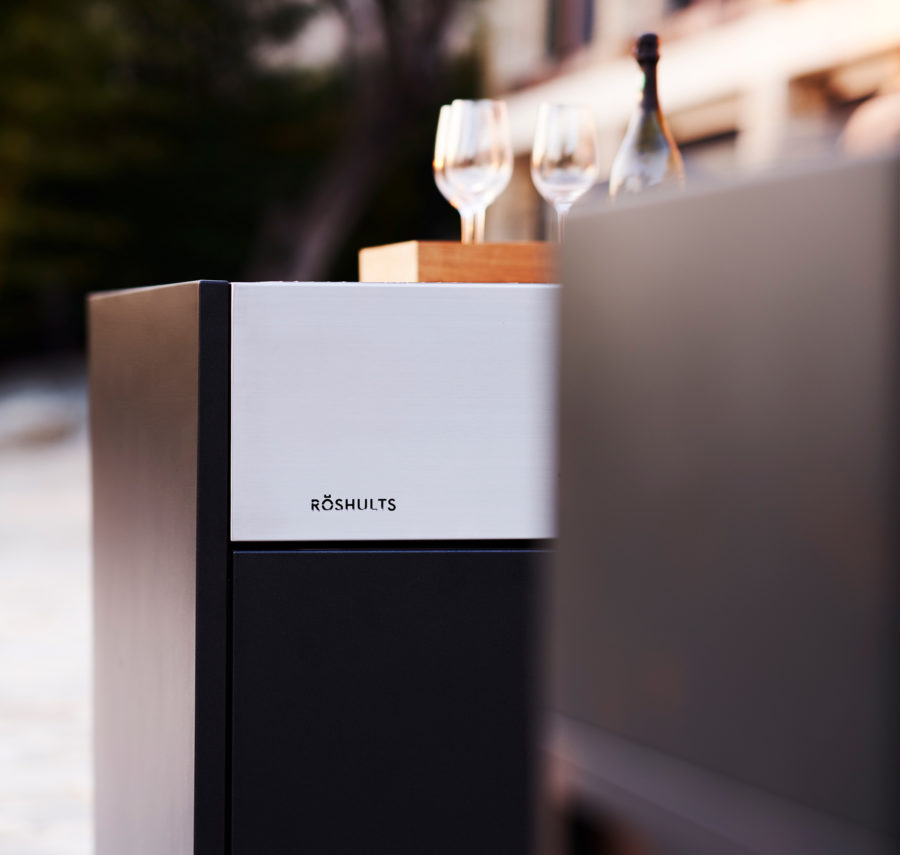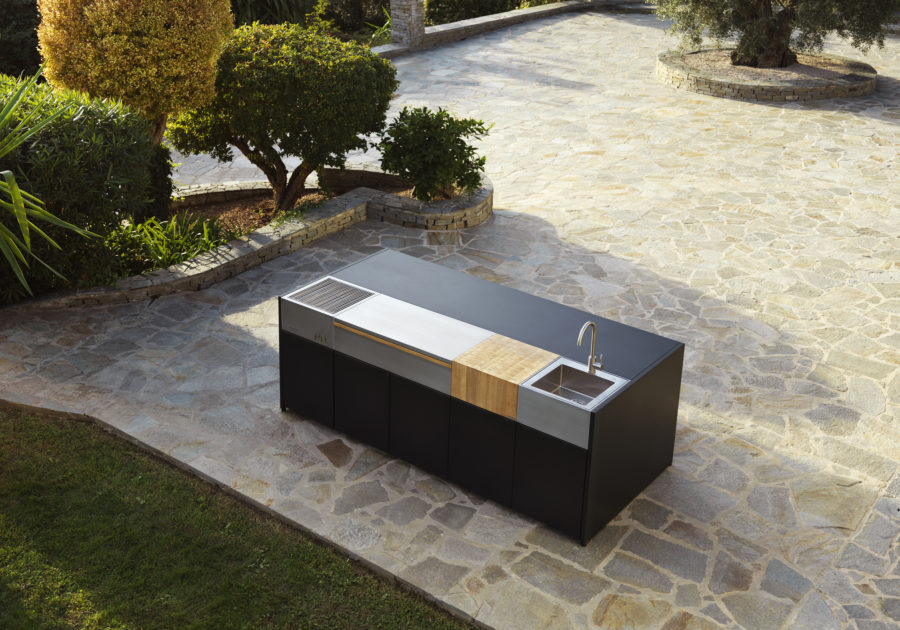 Outdoor Kitchen
Three steps to perfect
your outdoor kitchen.
Here we have gathered three new products to perfect your outdoor kitchen: a large charcoal barbecue, a spectacular marble countertop, and a drawer for extra storage. These grandiose markers will add their own characteristics to your outdoor cooking-dining-mingling area, and they are bound to become the talking piece for any garden event.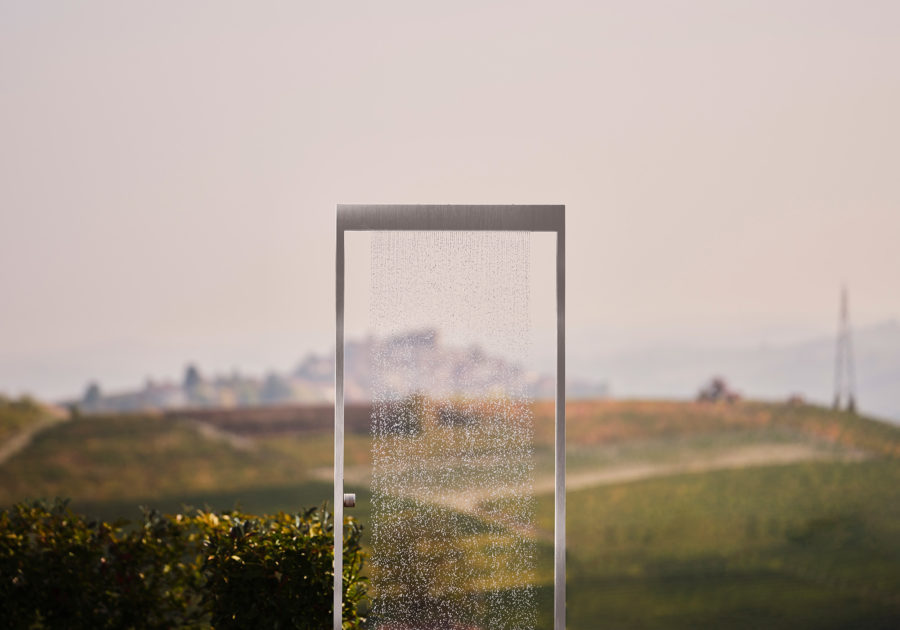 Garden Recreational
Stainless Steel
Outdoor Shower.
Enjoy taking a shower outdoors, either for cooling down or just freshen up. Feel the water trickle down you skin while truly being one with nature. We are pleased to release the iconic Garden Shower accompanied by the Garden Towel Hanger exclusively in brushed stainless steel.
Explore Garden Recreational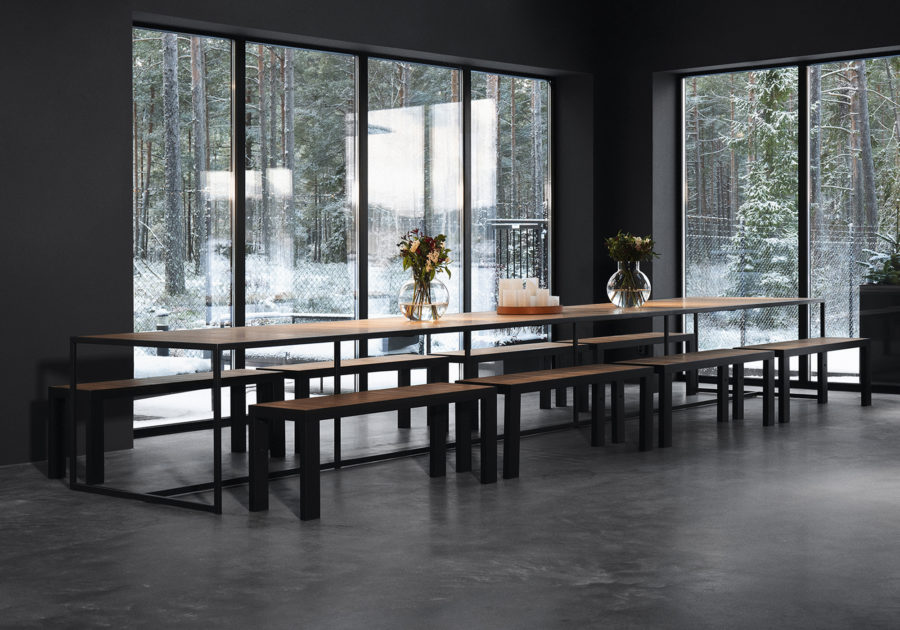 Garden Bistro
Dining outdoors has
never been this stylish.
Do you like hosting dinner parties for a lot of friends and family at the same time? Garden Bistro Table 16 fits a minimum of 16 people. When paired with several Garden Dinner Bench 125, it is possible to gather 25 people around this massive table. It's the perfect spot to gather around and create memories that will last a life time.
The Bistro Table 16 is an extension of our Garden Bistro series which consists of 6 different sized tables. This addition is especially created for those who go by "the more the merrier".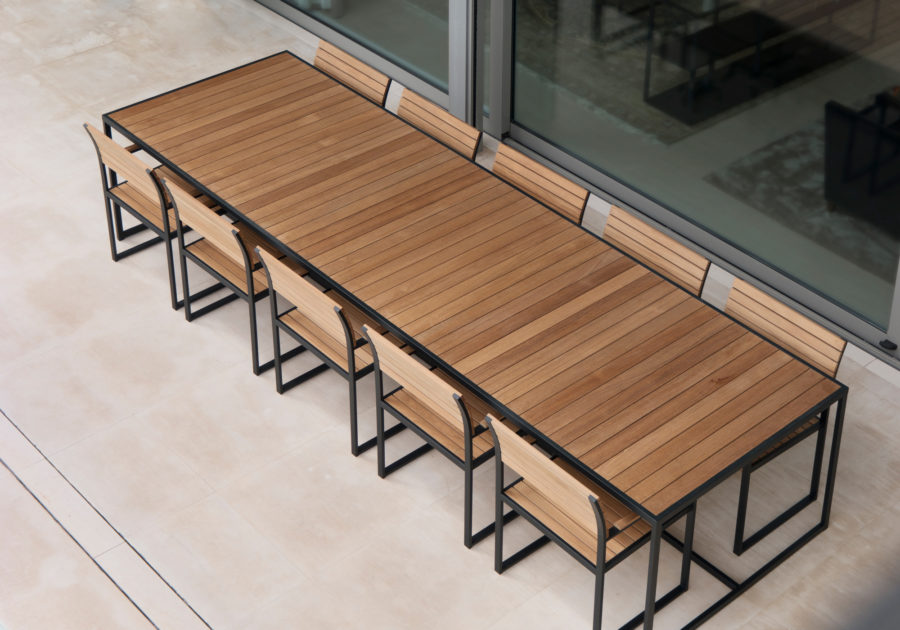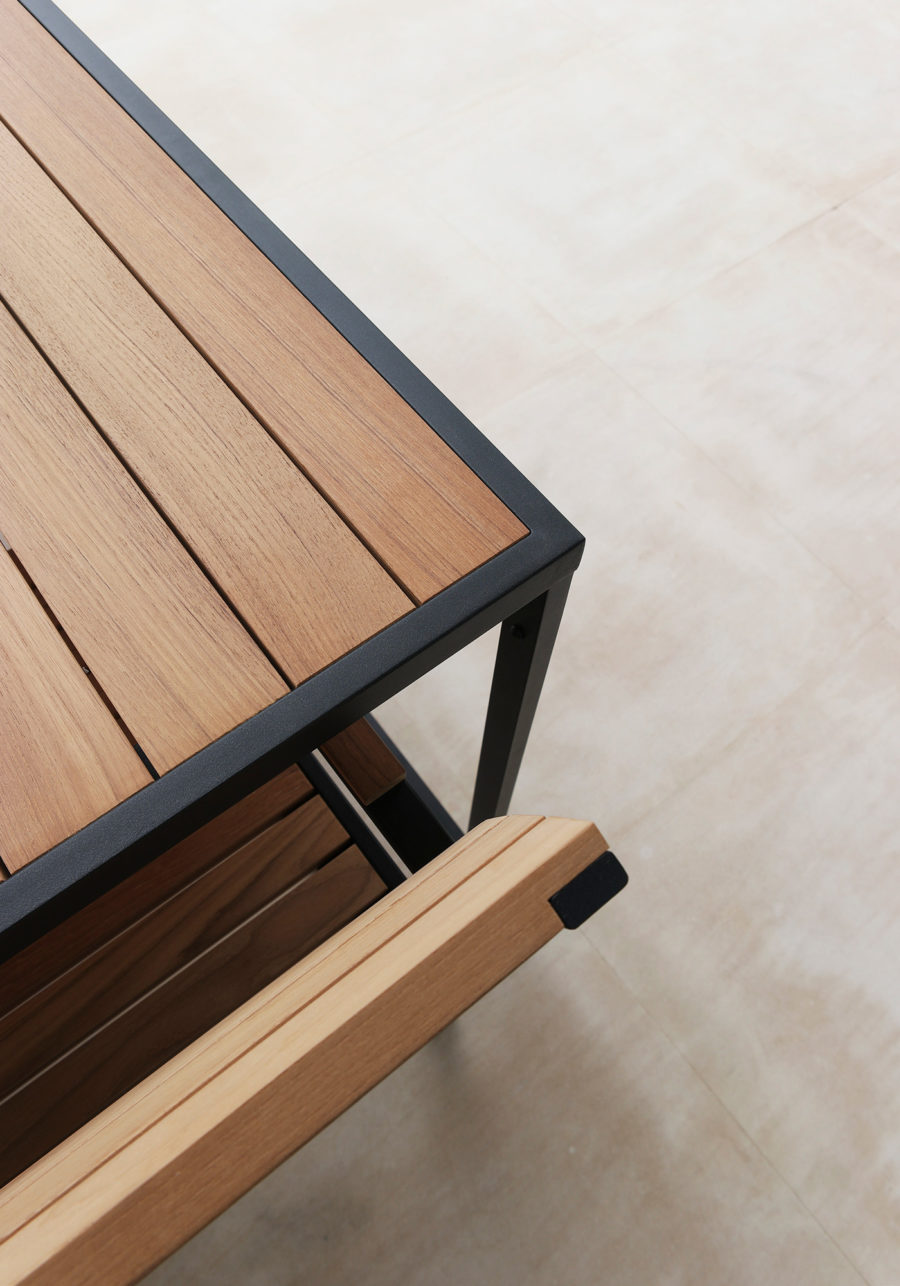 Example Kitchen Island Configurations with High Cabinet
Kitchen Island
Extra space for full size appliances.
What to integrate full size appliances in your Kitchen Island such as a fridge or ice maker? High Cabinet makes this possible as it enables more space for appliances without disrupting the design of the Kitchen Island. It is an option for the Kitchen Island and comes in two sizes, 50 with one door, or 100 with two doors. The cabinet is integrated into your Kitchen Island and depending on the size, looks like one or two modules with a work surface on top.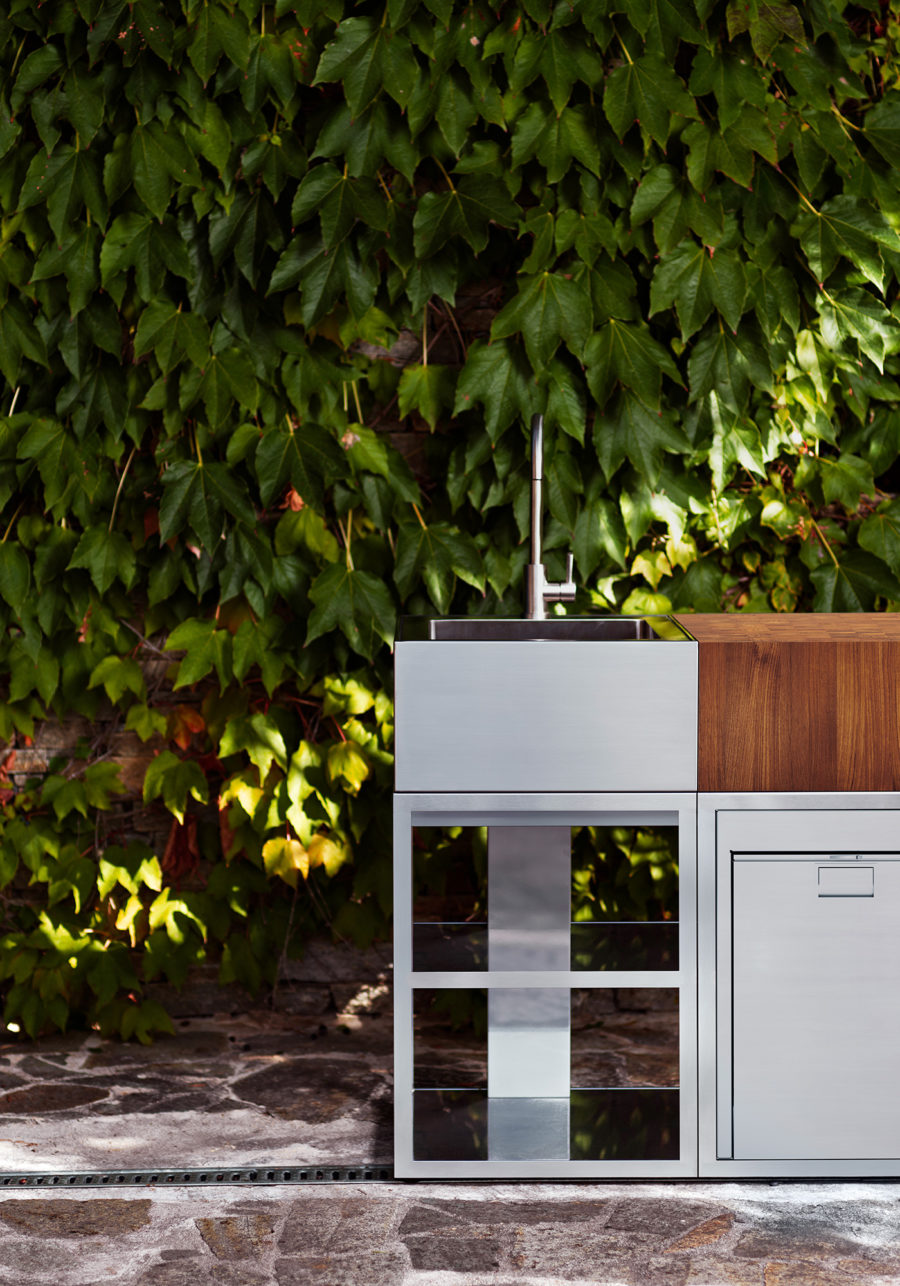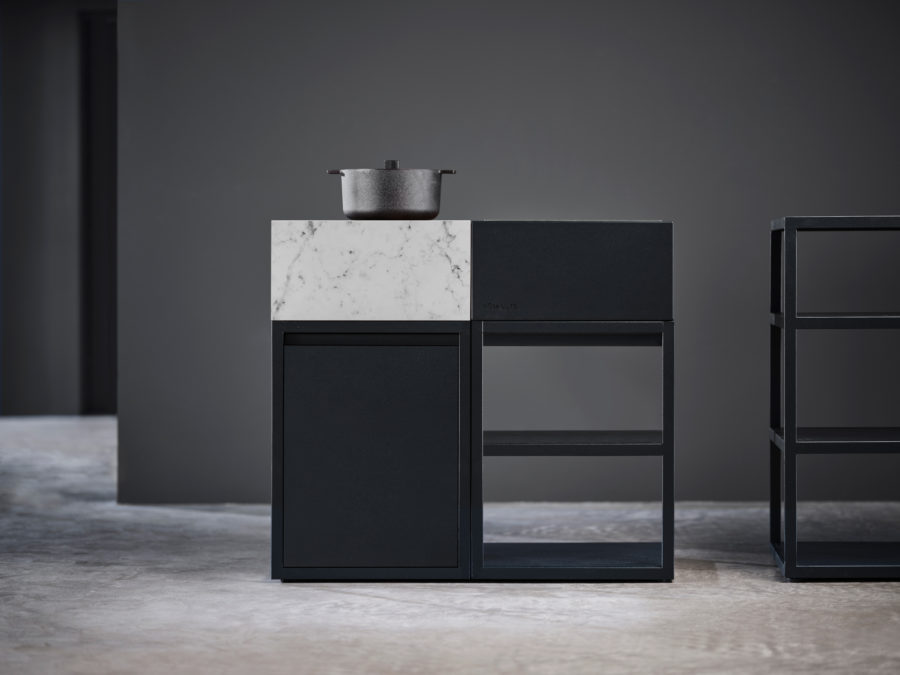 Open Kitchen
Endless Possibilities.
Do you love the light and airy look and feel of the Open Kitchen but want to integrate storage for a gas tank, a fridge or have some extra storage? We have expanded the possibilities of our outdoor kitchen even further.
Open Kitchen Frame 50 f. Tank/Drawer/Fridge lets you store appliances in your open kitchen system, while still having a module on top.
Explore Open Kitchen Frames