Röshults Collection
Launch 2022
Find your perfect
spot, and gather
around the fire.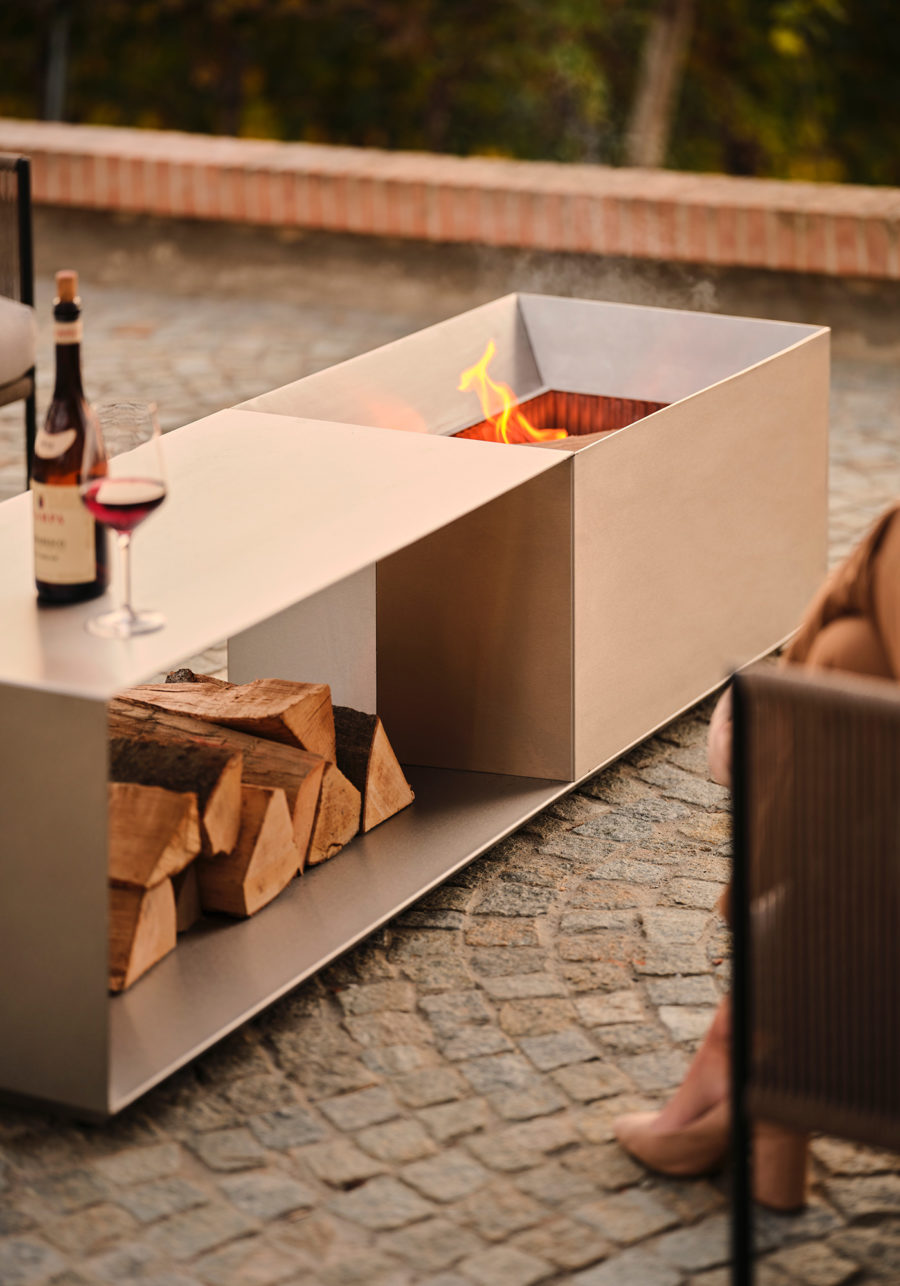 Röshults Brazier
Looking back
to gaze ahead.
Our latest piece of furniture is inspired by one of humanity's very first invention. It combines both an open fire, storage, and an intriguing design as it becomes a meeting point for your guests. Its lower height makes it the perfect piece of lounge furniture for any outdoor area, and it's guaranteed to get those good conversations started. 
Explore Brazier
Three steps to perfect
your outdoor kitchen.
Here we have gathered three new products to perfect your outdoor kitchen: a large charcoal barbecue and a spectacular marble countertop which comes in two sizes. These grandiose markers will add their own characteristics to your outdoor cooking-dining-mingling area, and they are bound to become the talking piece for any garden event.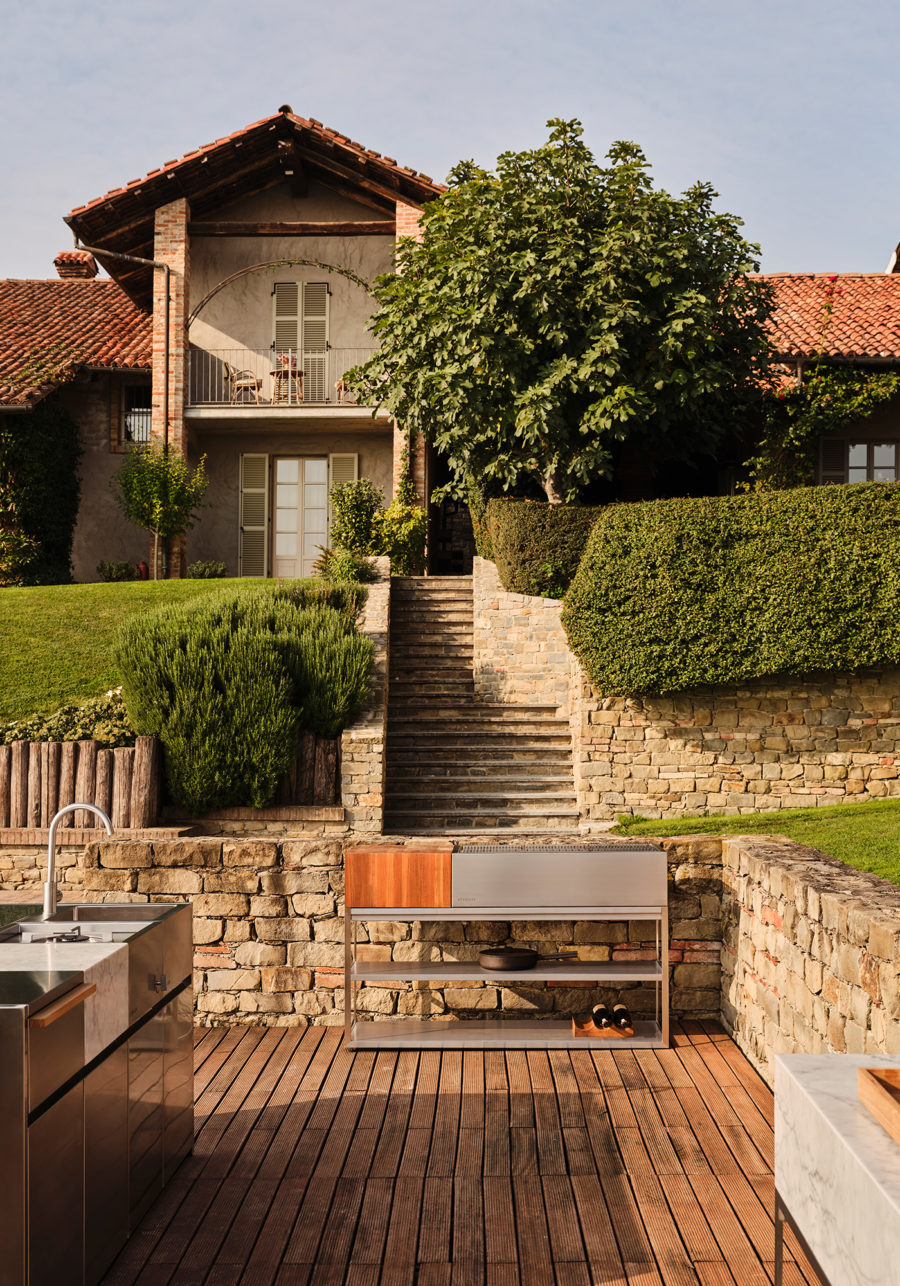 Stainless Steel
Kitchen Dream.
Create your perfect outdoor kitchen with an Open Bistro table and Bar Chairs. Add a selection of tables and bar stools, and create a busy bar or a laid back lounge in your garden or by the poolside. Now with the possibility to combine completely in Brushed Stainless Steel.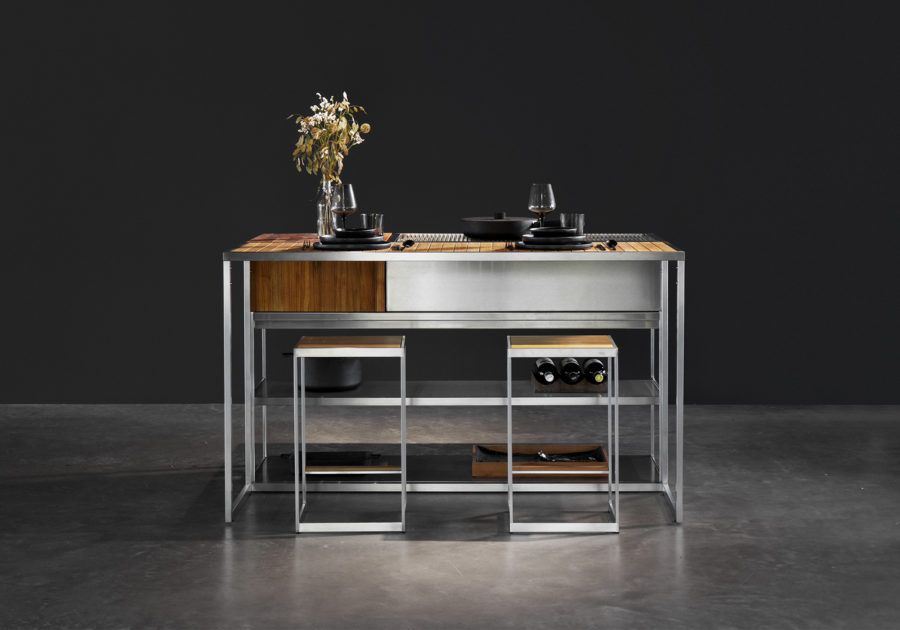 Röshults Builder
Use our planning tool to visualize your future outdoor space. Add features, and explore the design to create your specific combination. When perfected, contact your nearest Röshults Partner and they will guide you through the process.
Explore Röshults Builder